CTX Alumna to Open Full-Service Salon in Austin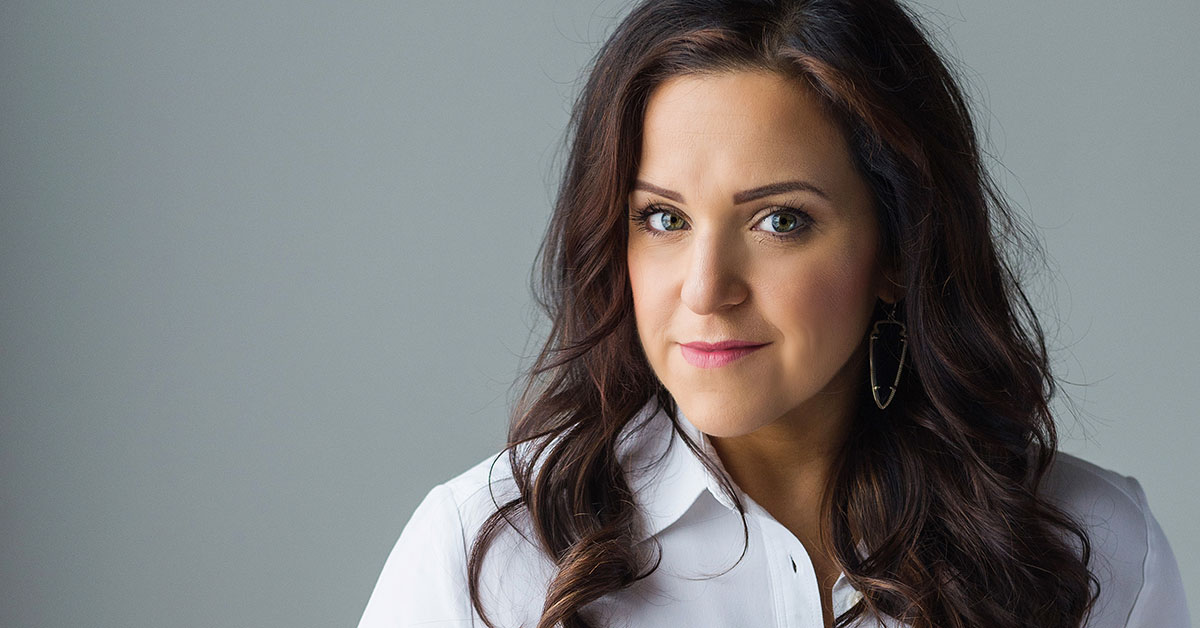 Katie Astoria's experience at Concordia continues to impact her journey toward meaningful work. She graduated in 2004 with a Bachelor of Arts in English and has since then started a family, launched Modern Muse Beauty Collective and co-founded a nonprofit.
Concordia University in Austin
Beginning her education journey at the University of Texas at Austin, Astoria took a few years off to determine the career path she wanted to take.
She met a professor from Concordia at a career fair who encouraged her to earn her degree in education, and most importantly, to attend Concordia University in Austin (now Concordia University Texas).
At the age of 21, Astoria enrolled in Concordia and decided to engage in the full college experience, living on campus. She sold all of her worldly possessions and moved into Studtmann Hall. Throughout her entire time at CTX, Astoria worked and went to school full time. Originally majoring in Education, she changed her major to English.
Much smaller in scale than UT, Astoria could walk across campus in just five minutes. She appreciated the smaller environment where everybody knew each other.
Astoria thoroughly enjoyed the organic way of learning that Concordia offered her through round-table discussions and personalized attention from professors. Astoria introduced Dr. Susan Stayton, a professor of English, to one of her favorite authors. Stayton developed a unit on the author and enlisted Astoria's help in selecting which books to cover.
Continued Concordia Connection
After serving in the corporate world and the field of education, she shifted her career path and decided to enroll in beauty school to become a hairstylist with the ultimate goal of owning a salon.
Astoria enrolled at the Aveda Institute in Austin, which was located in a new building on the original Concordia campus!
Becoming an Entrepreneur
Once she earned her cosmetology license, Astoria joined a salon to gain experience. Her educational background and degree from Concordia have been a competitive advantage for her in the industry. "I'm the most educated hairstylist on the planet," she explained.
With the support of her husband, who is an experienced businessman, Astoria launched her own full-service salon company, Modern Muse Beauty Collective. She will soon open the doors of her first permanent location at US 183 and Burnet Road in North Austin.
A small team of stylists works for her, and she currently rents stations for them at another salon until the permanent location is ready to use. She encourages aspiring entrepreneurs to follow the regulations from the beginning.
"Starting a business is so much harder than you think it will be, so do your due diligence," she said. "I'm such a rule follower. Starting a business off on the right foot, while expensive and time-consuming, will prepare you for so much more success later on."
Meaningful Work
Astoria continues to leverage the knowledge and skills she developed at Concordia. Her company provides apprenticeships for aspiring beauticians, and she educates other stylists to help them become certified for certain services, such as hair extensions.
Living out Concordia's value of lifelong learning, Astoria has earned multiple certifications for her field and actively seeks opportunities to learn more. A recent conference included a discussion about the importance of human touch and how it's an essential part of humanity.
"Cutting someone's hair or providing another treatment may be the only time that person has been truly touched all day. Understanding how impactful that can be, it gave me reverence for what I do," she said. "I need to have respect for how much responsibility that is."
Pregnancy & Postpartum Health Alliance of Texas
Astoria suffered from postpartum anxiety and OCD after she had her daughter. After hearing about a prominent lawyer who committed suicide while suffering from postpartum depression, she decided she had to act.
There was no advocacy group for women suffering from postpartum depression, which occurs in 20 percent of women with live recorded births and doesn't include unreported cases and women who have lost children. With one of the highest maternal death rates in the industrialized world, the issue is prevalent in Texas.
Astoria co-founded the Pregnancy & Postpartum Health Alliance of Texas (PPHA) in 2010. The nonprofit provides two direct therapy initiatives - training for medical providers who treat this population and training others how to identify the illness and refer women to get help. All of their services are either free or at a low cost. Additionally, Astoria has helped Texas representatives formulate bills on the issue.
After serving as president and a board member of the alliance, she has shifted her focus to the salon, but she remains a passionate advocate for addressing this issue.
We congratulate Katie on her new salon and the ways she is taking the world by storm!