CTX at NYG 2019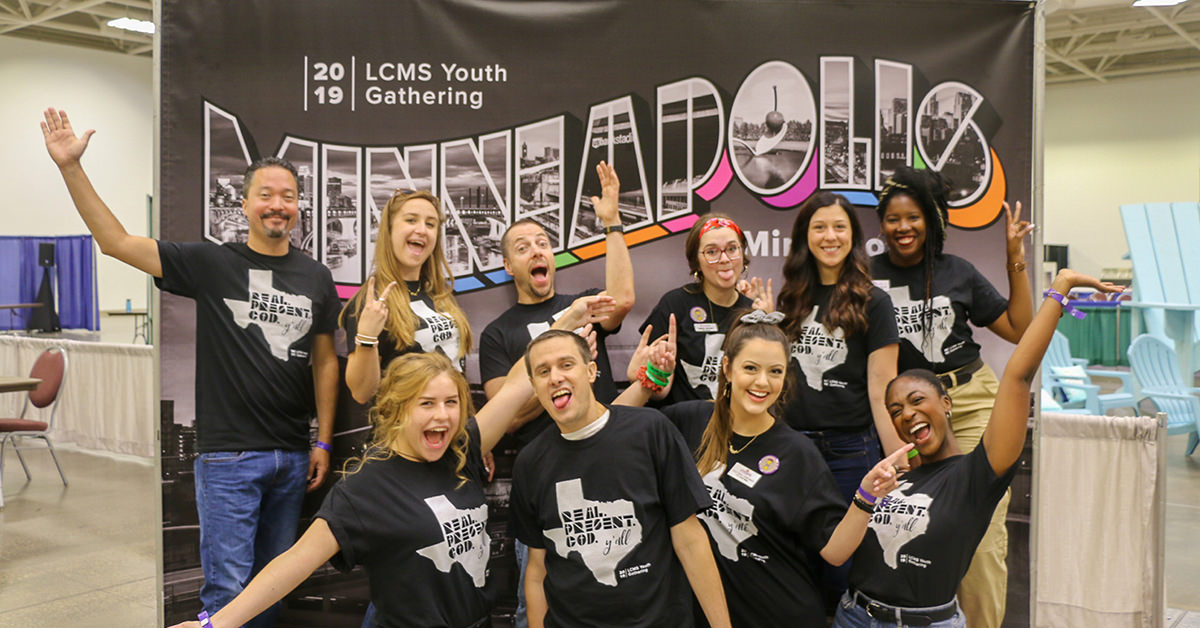 National Youth Gathering (NYG) is hosted by the Lutheran Church-Missouri Synod (LCMS) and brings together thousands of high school students to worship God, learn more about faith and discover different universities.
Concordia University Texas had great representation at the event. Lauren Moore, the CTX events coordinator, and Alex Walker, the CTX social media manager, attended the week-long event. Hear all about their experiences!
Lauren Moore
I had the amazing opportunity to attend the National Youth Gathering in Minneapolis, Minnesota, on behalf of CTX. We had a steady stream of high school students at the booth.
It was a lot of fun to interact with them and watch them experience our campus through the virtual reality game.
I also got to participate in the mass events at the US Bank Stadium. To see 20,000 high school students on fire for God and worshiping together was quite a sight.
I was honored to represent CTX at this energy-filled event. Students were excited to be together, and they loved getting their picture taken with Vortex! We will be seeing some of these students on campus in the fall and potentially in the years to come. WOOSH!
Alex Walker
CTX and our beloved VorTex took Minneapolis at the LCMS National Youth Gathering by storm! Over 20,000 high school students from around the world joined together in a week of worship and service, and they had the opportunity to interact with many of the universities within the Concordia University System.
By having a booth at the Minneapolis Convention Center, Admissions counselors, current students and I were able to interact with thousands of students and share more about our programs, student and campus life, and what the city of Austin has to offer.
It was exciting to meet prospective students from around the U.S. and learn more about their interests, dreams and passions. I must say, our booth was a hit by having a personalized virtual reality simulation featuring VorTex and our beautiful campus!
I am thankful to have been part of this experience and can't wait to see some new Tornados on campus soon!