CTX First-Generation Student Celebration on November 9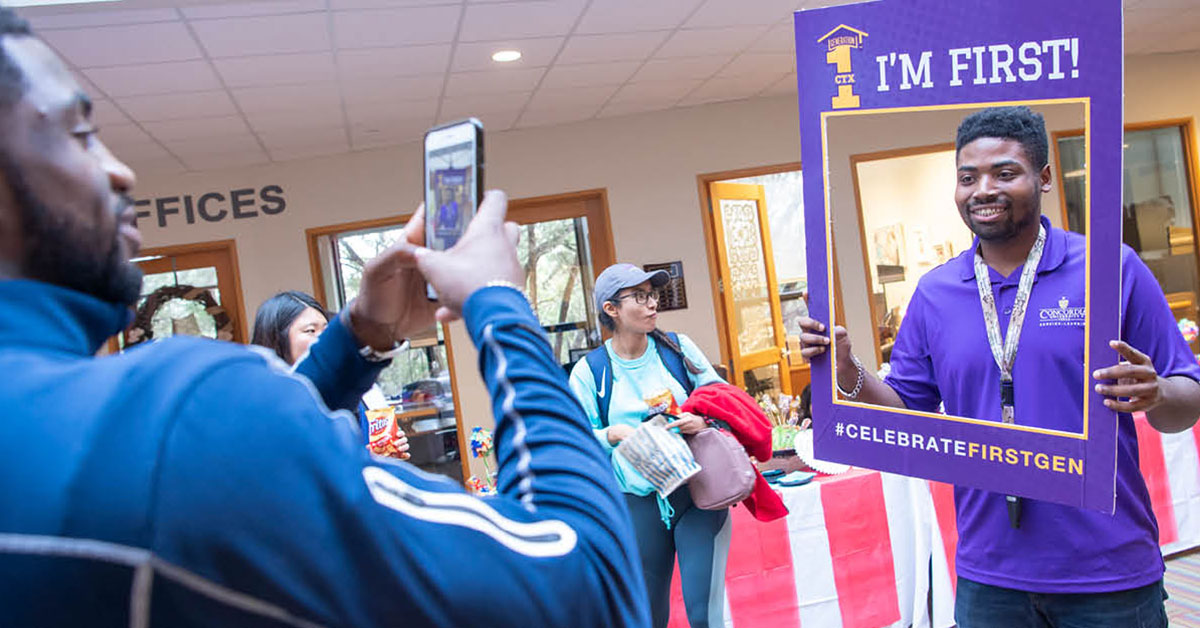 Many students at Concordia University Texas are first-generation students, which means that they don't have a father, mother or guardian with a bachelor's degree. We value every type of student at Concordia, including first-gen students. That's why we participate in the national First-Generation College Celebration day.
You're invited to join Concordia in person or online for the upcoming First-Generation College Celebration. All are welcome!
When & Where
Although the official national First-Generation College Celebration is on November 8, we want to be able to celebrate the day as a community.
When: Monday, November 9
2 p.m. - 4 p.m.
Where: Black Box (Building B) or Zoom
If you're participating virtually, please register for the First-Generation Celebration on Zoom.
About Generation 1 (Gen1)
Gen1 is Concordia's family-centered program that is designed to help first-generation college students and their families successfully navigate higher education.
Successful navigation includes academic success, active student life participation, establishing both social and professional networks, increased financial literacy and graduating with a degree.
We accomplish these initiatives through a variety of ways, some of which include the following:
One-on-one support from your admissions counselor, student academic planner and student financial planner

Daily chapel and faith resources that support your walk with Christ

First-Year Experience program designed to help you transition from high school to college

Small class sizes that allow you to talk directly with your professors and participate in exciting class discussions

Academic Support Center that offers free supportive resources, including tutoring and accommodations for students with learning disabilities

Full range of career services that are always available to you, even after you graduate
Concordia's Gen1 program also aims to provide support, guidance and a network for students and families who wish to connect with one another.
Upcoming Events
After celebrating FirstGen Day, join us for these upcoming workshops.
Emotional Intelligence Workshop 1
Monday, November 9
6 p.m. - 7:15 p.m.
Emotional Intelligence Workshop 2
Monday, November, 16
6 p.m. - 7:15 p.m.