CTX Nursing Alumna Excels in Public Health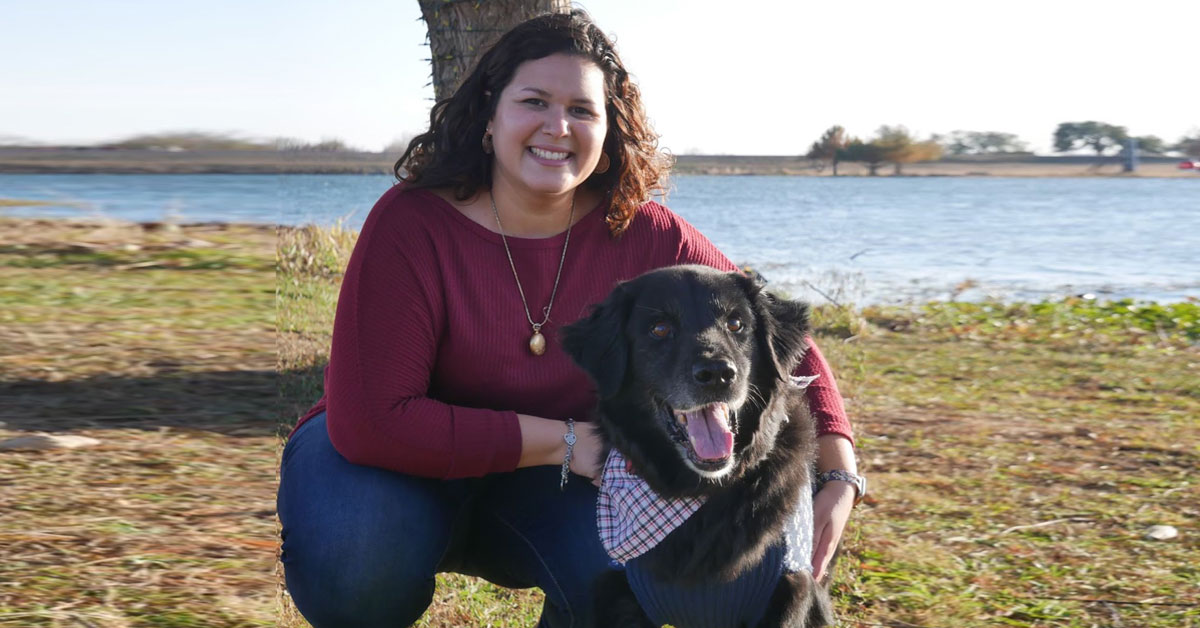 [Written by Lynn Mittelstadt MSN-NE, RN, FNP-C, Adjunct Professor of Nursing]
Jolie Perez Mittelstadt graduated with her Bachelor of Science in Nursing (BSN) from Concordia in 2014 and earned her Master of Science in Nursing (MSN) in Public Health from Grand Canyon University in 2020.
Mittelstadt has worked at Houston Methodist Hospital, where she helped open a long-term care unit; Health South Rehab Hospital; and WellMed, where she served as a healthcare manager focused on disease management for geriatric patients. She leveraged her experiences in the hospital and at WellMed working with under and uninsured people as a bridge to transitioning to a role in public health.
With a passion to work in public health, Mittelstadt achieved her goal in the summer of 2020 when she began a position with the Austin Public Health Department. Although she was hired to work with vulnerable populations in the East Central Austin area, the COVID-19 pandemic changed the focus of her duties to emergency management.
Public Health Pandemic Response
As a public health nurse, Mittelstadt serves on the frontlines of the pandemic. She has worked on the COVID-19 nurse hotline, triaging people based on the current pandemic guidelines. She also works with schools and childcare facilities to address questions and respond when a positive COVID-19 case has been identified. When an individual is found positive, Mittelstadt reviews the recommended protocol with the facility and helps them plan accordingly. She also conducts contact tracing and communicates test results.
Mittelstadt also helps deliver COVID-19 vaccines to the population. She has worked at immunization clinics as a vaccinator and is now functioning as a lead resource nurse at the vaccination clinics. She provides education, screens for eligibility and helps to ensure safe practices. Texas' approach to the COVID-19 pandemic has exposed her to different areas of Public Health.
Mittelstadt credits the CTX Nursing program for giving her a strong foundation that has helped prepare her for her role as a public health nurse. The program's Community Health courses sparked her interest in the field of public health nursing. She recognized that she wanted to enter the field of public health while studying the unit on disaster emergency response.
The goals Mittelstadt has for her nursing career are to be in the community, serve the community, work with vulnerable populations and empower people who are under or uninsured. While many people have access to healthcare, her desire is to make an impact on those who have limited or no access.
Helping people in need is nothing new to Mittelstadt. She has volunteered for disaster relief in the Houston, Texas, area. Her work as a public health nurse is a natural extension of her desire to help people. When the COVID-19 pandemic stabilizes, Mittelstadt hopes to get to know her community, identify their needs and address their needs to improve the health of the community.