CTX Online Alumna Advances with Her Bachelor's Degree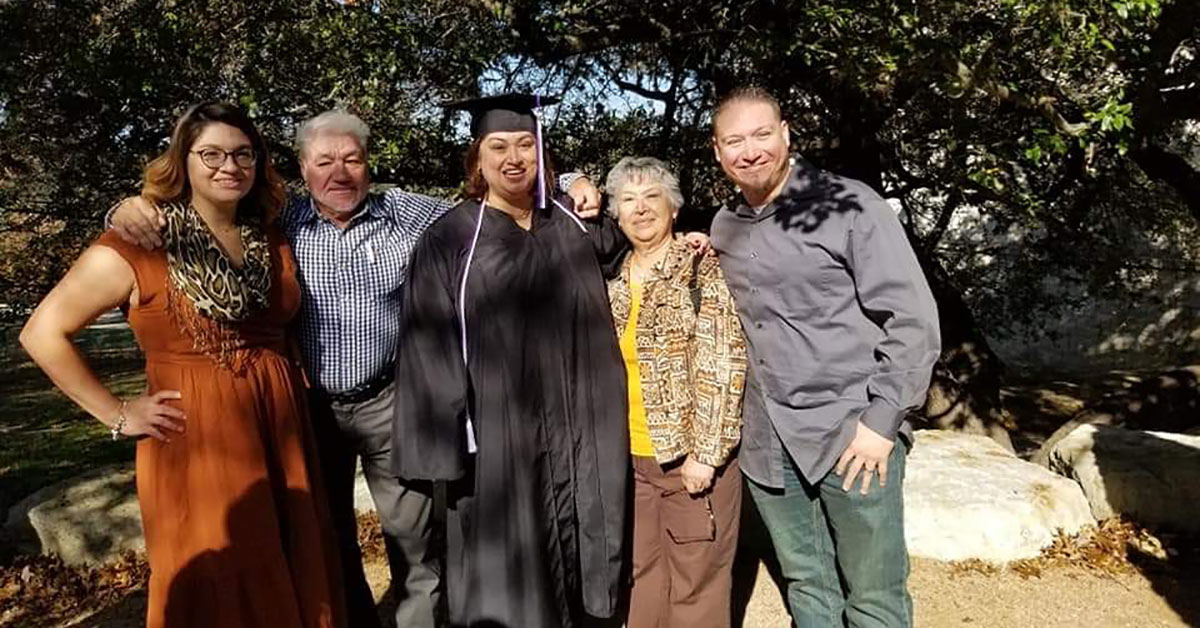 Erika Duarte graduated from Concordia University Texas in December 2019. Completing the program fully online while working full time, Duarte earned a Bachelor of Arts in Business. Her degree from Concordia granted her access to life-changing opportunities to advance personally and professionally.
Getting to Texas
Duarte grew up in Aurora, Illinois, a suburb of Chicago, and attended St. Paul Lutheran Church & School from preschool through middle school. While attending public school during high school, Duarte became very involved in her youth group.
She always wanted to attend a school in the Concordia University System, which has seven universities across eight campuses around the country. While working on getting a scholarship to attend Concordia University Chicago, Duarte, the firstborn in her family, was encouraged by her parents to choose a college within commuting distance. Out of high school, she worked full time and earned her associate degree at Robert Morris University.
Years later, Duarte was the only one in her immediate family still in Illinois; the rest of her family moved to Texas. When her boyfriend got a job opportunity in Austin, she decided to move there.
Choosing Concordia University Texas
Duarte began working as a receptionist at Aspire Allergy & Sinus, formerly Texan Allergy & Sinus Center, but she wanted to do more. To her pleasant surprise, Duarte found out through research that Concordia University Texas was located in Austin. Working full time, Duarte decided to earn her degree online from CTX.
The idea of online classes was intimidating to Duarte at first because she had only learned in a face-to-face environment. Additionally, she was concerned because she had been out of higher education for more than 11 years.
Fortunately, she found the support she needed at Concordia. "There's a lot of support and resources available to online students," Duarte said. "Anything I needed, it was there for me. I never ran into a situation where I didn't know what to do."
Her favorite thing about CTX was the Christian learning environment. "I love how Concordia intertwines Christian faith and career preparation," Duarte said. "You keep your beliefs and Christian thoughts, and CTX gives you knowledge to advance in the corporate world."
Career Advancement
While earning her degree, Duarte began to climb ranks within Aspire Allergy company. "I think Concordia had a lot to do with it," she stated. "I wanted to learn more to make myself as valuable as possible."
She started taking on more responsibilities, helping with referrals, the call center and training others. "Once I started school, it opened up more advancement opportunities," Duarte explained. She became a prescription processing department tech and quickly advanced to a lead and then a manager. The CEO of Aspire Allergy then connected her with a position in the accounting office.
Through these life-changing opportunities, she expanded her knowledge and gained valuable inter-departmental experience.
Upper management was able to watch Duarte progress in her work while earning her degree at Concordia, and as Duarte neared graduation, they created a new position for her — integration systems manager. In this role, she gets to travel to different Aspire Allergy offices and train people. Leveraging her bachelor's degree and inter-departmental experience, she provides staff with an overview of the work culture and environment and what's expected.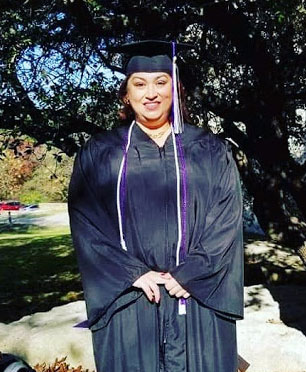 Advice for CTX Students
Duarte encourages online students to reach out for help. "You don't get help unless you ask for it," she explained. "It's something I had to learn because I am shy. If you don't speak up, your professors won't know that you need help. Don't be afraid to speak up because it will help you in the long run."
Working a full-time job while earning her degree and adding a part-time job during her last two semesters, Duarte understands how challenging it can be to go back to school. "It's never too late," she said. "Never give up. Not only is it worth it regarding your career and income, but it's also worth it for personal growth and achievement."
We congratulate Erika Duarte on her success!