CTX Staff Member and His Wife Appear in Article of National Nonprofit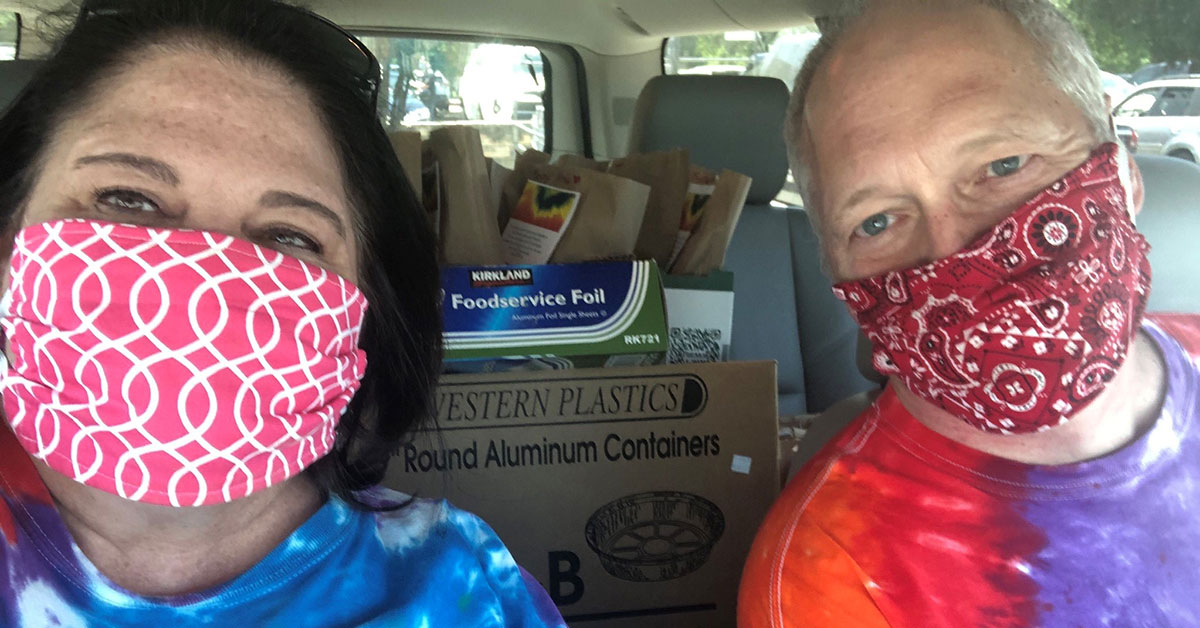 Trey Buchanan, the director of Institutional Research & Effectiveness at Concordia University Texas, and his wife, Adrian, have volunteered with Austin nonprofit Foundation Communities' Supper Club for the past eight years. While the COVID-19 pandemic has changed the way they help, it hasn't diminished their dedication to helping others.
They were recently featured in part of an article by the national nonprofit NeighborWorks America, discussing the Supper Club and the impact of the pandemic.
About Foundation Communities' Supper Clubs
Volunteers with Foundation Communities' (FC) Supper Clubs commit to having at least four to six meals with residents at one of FC's affordable housing properties. Volunteers cook meals and provide the needed supplies for enjoying a meal together with the residents.
The Buchanans participate through the Bridge Builders outreach ministry of St. David's Episcopal Church in downtown Austin. When they first joined the church, the Buchanans were looking for a way to get involved, and the Arbor Terrace Supper Club was the right fit. They've been serving every month ever since.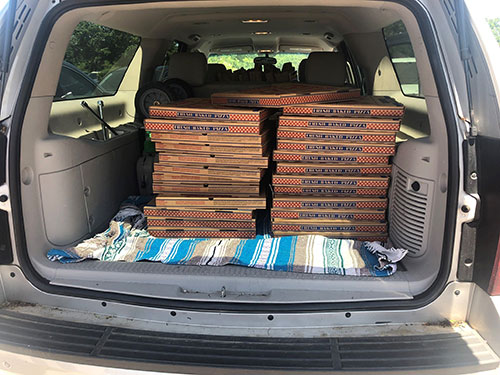 Volunteering Impacts Everyone
Both the residents and the Buchanans benefit from the Supper Club. "It has given us a chance to connect with the wider Austin community," Trey Buchanan explained, "and raised our awareness of the critical need for affordable housing in Travis County. It's also allowed us to work monthly with an amazing group of volunteers, who are the real stars!"
COVID-19 Impact
The most important lesson they've learned from their experience, particularly with regards to the pandemic, is to be flexible in how they meet the needs of those they serve and those with whom they volunteer.
Because of the social-distancing measures resulting from the Coronavirus pandemic, FC's Supper Club has had to adjust operations. Buchanan arranged for a local catering company to send dinner to Arbor Terrace. The Buchanans have also prepared and delivered meals with encouraging notes.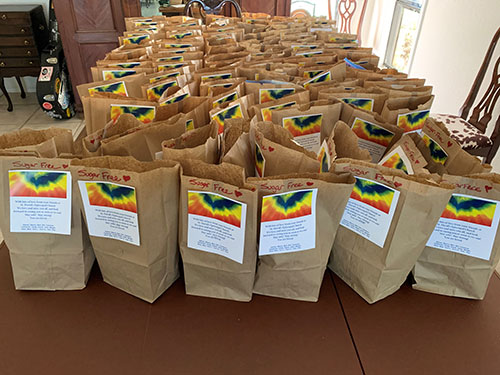 Grateful for the Help
The Buchanans are moved by the response they continue to receive from the residents at Arbor Terrace. "The love and appreciation the residents have for our relatively small act of providing a home-cooked, sit-down meal each month still astounds us," Buchanan said.
Are you interested in serving the community? Learn more about volunteering with Foundation Communities, or find a local nonprofit you're passionate about to support.
While hands-on opportunities are limited during the pandemic, there are plenty of ways to still make a difference. You can send encouraging letters to residents in nursing homes, set up a video call with family and friends to pray for healthcare workers, or pay for the order of the people behind you in the drive-thru. Get creative!