CTX Student's Internship Upgraded into Full-Time Role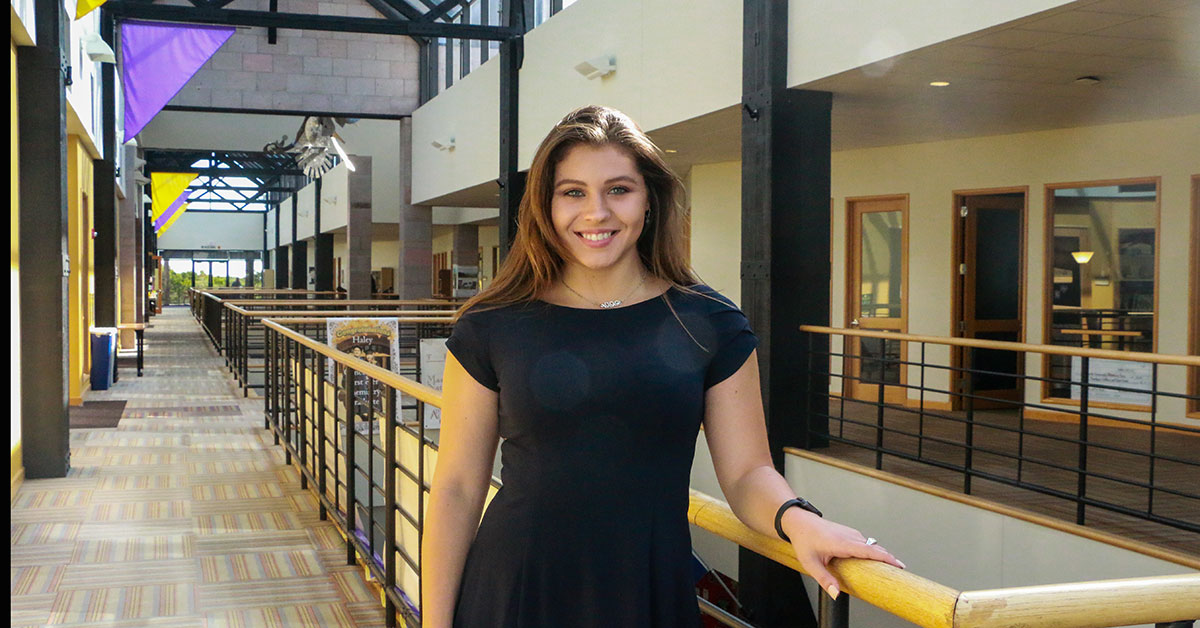 Erin Kanak is a senior business major, concentrating in marketing at Concordia University Texas, who is taking the world by storm. Completing an internship with Dell Technologies over the summer, she recently accepted a full-time job with the tech giant as a Sales Operations Analyst.
Learn how CTX has helped prepare her for her new role.
Finding Concordia
With a family of Texas A&M University graduates, Kanak assumed that she would probably go to A&M. She started at nearby Blinn College, but she didn't like the feel of a big university and wanted to be able to interact with her professors.
Kanak first learned about Concordia through a random search for universities in Austin. After taking a tour of the campus and talking with an Admissions counselor, Kanak transferred to CTX.
Personalized Education Makes a Difference
Kanak's favorite thing about Concordia is the individualized attention she receives from professors. "I think the overall quality of learning is better because of the individualized attention," Kanak stated. "They want you to succeed," she said, "and they always give you the tools and resources you need to succeed."
She also enjoys the way CTX students learn through regular class discussions and real-life examples from professors. "Concordia hires experienced professors who know what they're talking about," she said. "This helps me get on their level of thinking, which will benefit me in my future career."
Utilize the Resources CTX Offers You
The Office of Vocation & Professional Development (VPD) helped Kanak develop an excellent resume and hosted an on-campus event where she initially connected with Dell Technologies.
Kanak provided great advice to current and future CTX students. "Utilize the tools and resources the University gives you," Kanak stated. "Be like a sponge, and take everything in. Take advice anyone gives you, and see how you can apply it to your life to better yourself."
She also explained, "This is a big time in our lives when a lot of change happens. Understand that it's okay to not have all the answers."