CTX Theatre Recognized and Awarded for Recent Radio Special Performance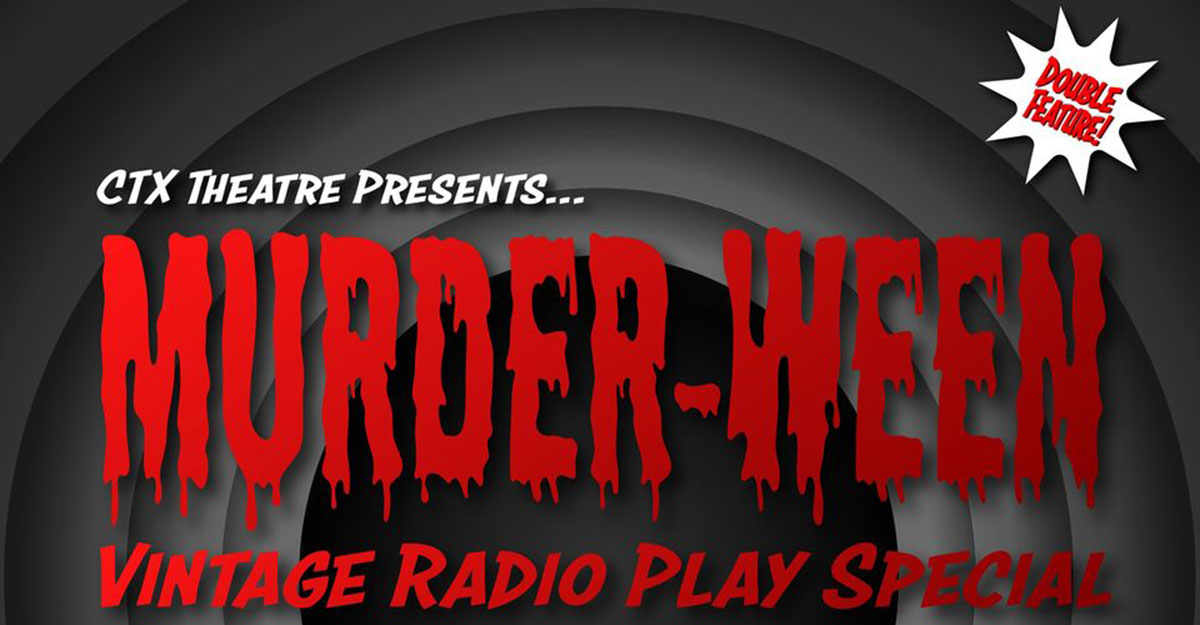 The Concordia University Texas Theatre program's recent performance of "Murder-Ween: A Vintage Radio Play Special" was recognized and awarded by the Kennedy Center American College Theater Festival (KCACTF).The KCACTF Region 6 honored
CTX Theatre with an invitation to the Evening of Scenes at the Region 6 Festival in February 2021 and recognized four individuals with Meritorious Achievement awards.
Kennedy Center American College Theater Festival
The KCACTF is a national organization that celebrates and awards the educational and creative process of university and college theatre. The organization promotes professional standards and provides opportunities for students and faculty to bridge the academic and professional worlds.
CTX Theatre is within Region 6, which includes Texas, New Mexico, Oklahoma, Louisiana and Arkansas. The Region 6 virtual festival takes place in February 2021 and offers more than a week of events and workshops for all areas of theatre.
CTX Theatre Recognized & Awarded
The Concordia University Texas Theatre program performed "Murder-Ween: A Vintage Radio Play Special" on October 30, 2020. The double feature included "The Dead Laugh" from the "Inner Sanctum Mysteries" and "The Masque of the Red Death," adapted from George Lowthar.
Listen to the CTX Theatre radio special.
A scene from CTX Theatre's performance of "Murder-Ween: A Vintage Radio Play Special Program" was nominated for an invitation to the Evening of Scenes. The scene will be showcased at the festival among other nominated scenes that were performed by various universities and colleges.
Additionally, four CTX individuals were awarded for their work. Dr. Kelly Gordon, the director of CTX Theatre, received the Meritorious Achievement in Innovation and Cultivating Artistic Voices. Three CTX students were awarded the Meritorious Achievement in Acting, including Preston Galban, Emily Sandler and Madeline Silvestro.
About CTX Theatre
Concordia University Texas has a robust theatre program, performing in both the fall and spring semesters. The entire CTX community, regardless of major, are invited to participate. The productions offer students the opportunity to gain experience in a variety of roles, such as acting, stage management, set design and more.
CTX recently launched the Theatre Studies major. Housed in the School of Fine Arts, the Bachelor of Arts in Theatre Studies prepares students for a variety of industries. Students select one of two tracks — Performance or Design/Technology. Additionally, Theatre Studies easily pairs with other majors, allowing students to further customize their degree.
Because of Concordia's small class sizes, every student receives individualized attention and training, developing the necessary skills for their career aspirations. The program also equips students with a collection of skills that are transferable to any field, some of which include the following:
Viewing the world from multiple perspectives
Creative problem-solving
Effective verbal and non-verbal communication
Advanced presentation abilities
Efficient time management
Close reading and analysis
Project management and organization