News
,
Campus-Police
Download the CTX Safety App!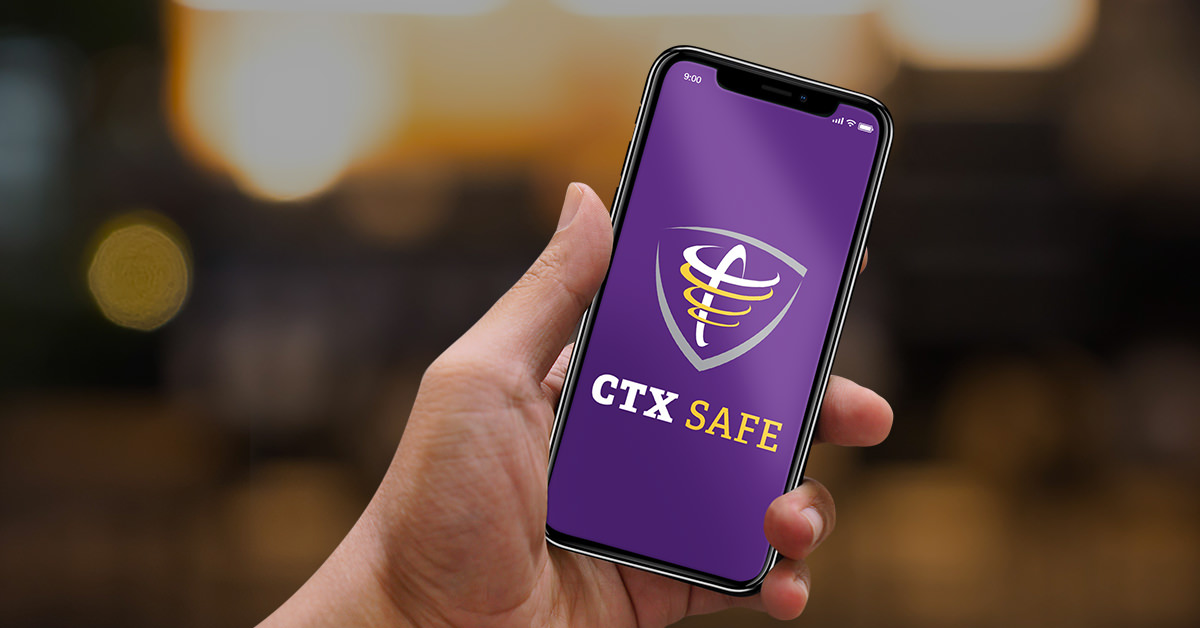 Concordia University Texas recently launched a new app called CTX Safe. It's a wonderful tool to help ensure your safety on campus. The best part? There's no need to register or create a password. You simply download it and go!
What Does CTX Safe Do?
CTX Safe helps keep you safe while you're on campus.
"The role of the police department itself is to make sure students have a safe environment where they can live, learn and grow," Chief Shane Sexton said. "This app is another piece in a larger safety puzzle."
How Do I Download the App?
Features
One of the coolest features of the app is Friend Walk. "Friend Walk allows you to take your current location and share it with a friend or family member," Sexton explained. "They can track your entire walk home and see that everything's okay."
Other features include:
Emergency Contacts
Mobile BlueLight (sends location and calls campus police immediately)
Report a Tip
Virtual Walk Home
Safety Toolbox
Campus Maps
Emergency Plans
Community Resources
The live CTX Safe News Feed is at the top of the home screen, providing you with the most recent updates.