5 Events for Families at Concordia Crossing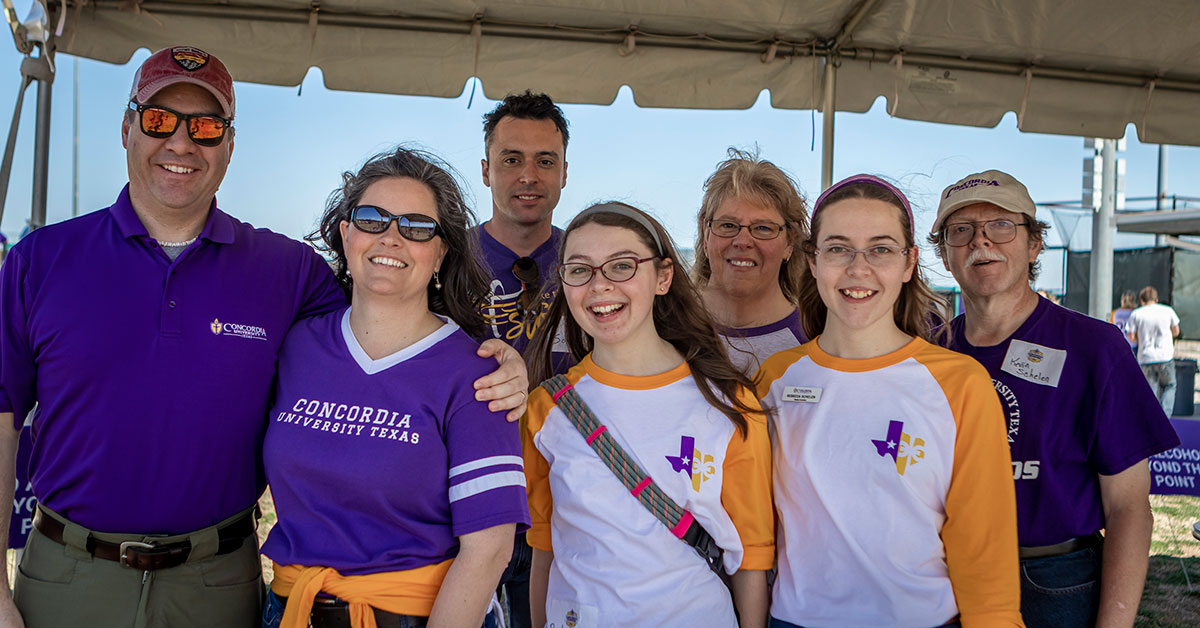 Concordia Crossing is the annual homecoming event for Concordia University Texas, and it's just around the corner. This is the perfect opportunity for CTX students to spend time with their families on campus. Here are five events for CTX students and their families to enjoy.
1. Explore CTX
When: Friday, March 6, 9:30 a.m.–2 p.m.
Where: Welcome Center (Building A)
If you are considering attending Concordia University Texas, Explore CTX is the perfect event for you. It's a campus preview event that allows you and your family to experience Concordia.
You will have the day to explore campus, enjoy lunch with faculty in the cafeteria, experience the inviting campus culture, and have all of your questions answered.
Register for Explore CTX.
2. Preserve & Campus Tour
When: Saturday, March 7, 9 a.m. or 2 p.m.
Where: Welcome Center
Concordia sits on 398 acres of beautiful land, and 250 of these acres are nature preserve. Home to endangered species, such as the Golden-cheeked Warbler, Concordia's preserve is part of the Balcones Canyonlands Preserve.
You have the rare opportunity to tour of the preserve with your family. You'll learn more about the plants and animals that call the area home and how Concordia is working to protect this incredible environment.
Please wear comfortable clothing and closed-toe shoes. It is also helpful to bring water with you since the tour takes about an hour.
3. Campus Worship & Community Reception
When: 10:30 a.m.
Where: Chapel and Luther Park
Please join us for campus worship in the chapel to give thanks to God for all He has done and the ways He has used Concordia to impact so many lives. CTX alumni Lonnie and Jesus Gonzales will deliver the message.
After campus worship, join us in Luther Park (to the right of the Welcome Center) for the community reception.
This is a wonderful opportunity to meet Concordia alumni, current students, and faculty and staff. You will hear from the president, Dr. Christian, in addition to the alumni being honored and the student government president.
4. CTX Tailgate
When: Saturday, March 7, 12:15 p.m.
Where: Athletic Fields
Enjoy delicious food, chat with CTX professors and students, and play fun games at the CTX tailgate. Stick around to watch the Concordia women's softball team play against Schreiner University. Be prepared to woosh!
5. CTX Game Show
When: Saturday, March 7, 3 p.m.
Where: Chapel (Building A)
After a successful round of Concordia Jeopardy last year, Dr. Jeffrey Utzinger, the dean of teaching and learning, is back to host this year's game show.
You will learn some exciting trivia about Concordia University Texas. Founded in 1926, Concordia offers more than 93 years of fascinating history. Laughs are incredibly likely.
There are many other opportunities to celebrate Concordia together. We hope to see you and your family at Concordia Crossing!