Exciting Humanities & Social Sciences Courses for Spring 2021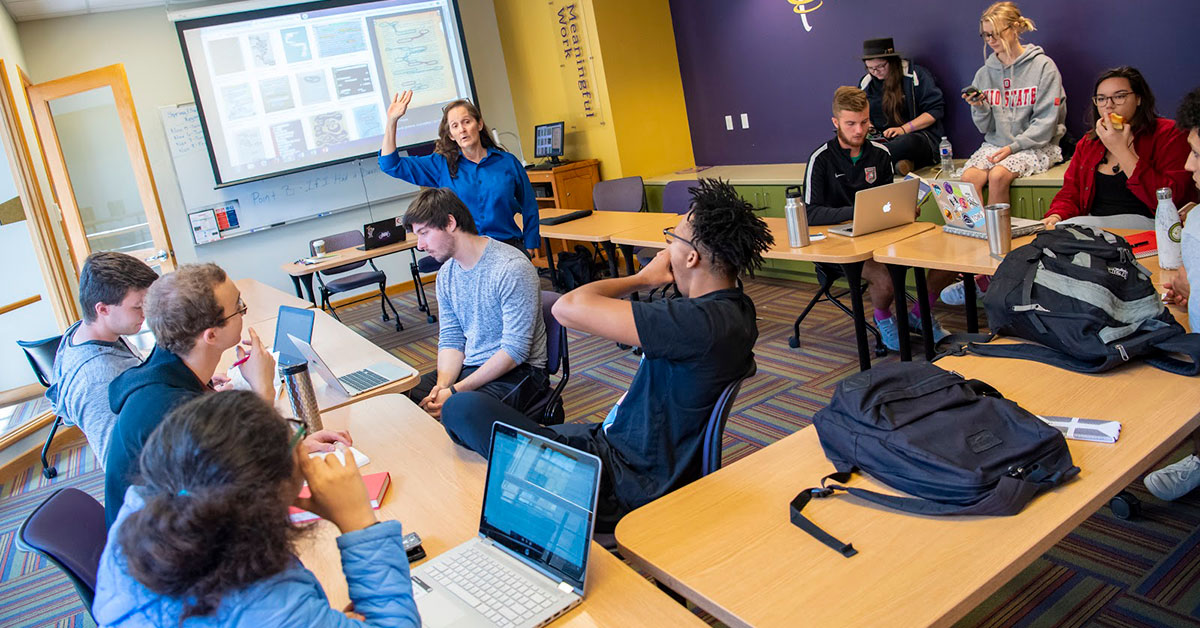 [Written by the School of Humanities and Social Sciences]
Do you still need to register for spring courses at Concordia University Texas? Are you wondering what would be an interesting course to take to fulfill a General Education requirement or an elective? Are you curious about a possible minor?
The School of Humanities and Social Sciences offers some exciting courses for Spring 2021! The school houses the disciplines of sociology, psychology, criminal justice, political science, English, history, religion, anthropology and philosophy, offering eight majors and numerous minors. The school also provides foundational courses for a liberal arts education.
Here are some of the topics you can explore with us this Spring 2021 semester.
Who doesn't need more joy in their life right now?
Enroll in a new special topics English course — ENG 4301 Finding Joy. This course will be a study of joy in a variety of texts, ranging from media of poetry, screen and short story to art, lyrics and essay.
In the course, students will also find and present examples of joy while learning the words for joy in a variety of languages and create a final project in whatever medium or mixed media they select.
Who gets what in a society? How do we provide for the social welfare of all people?
A new upper-level Sociology course, SOC 3306 Social Welfare and Social Policy, will deepen students' understanding of the U.S. social welfare system as they analyze current social policies. The course will provide students with knowledge and skills to advocate for just policies.
Bonus! The course will occur during the Texas legislative session, so students will be following policymaking activities in real time.
Who were the true inheritors of the American Civil War?
The Civil War is one of the pivotal points in United States history and one of the most provocative in today's world. However, the importance of the war goes beyond the battlefields.
It is important to understand what Americans were fighting over leading to the war and how the memory and outcomes of the war continue to shape public debates. Take a closer look at the politics, economics, social issues and battles of the mid-nineteenth century in HIS 3341 The Civil War Era.
What do you know about the "fifth Gospel"?
The book of Isaiah is one of the largest books in the Bible and one of the most interesting. Scholars have sometimes called it the "fifth Gospel" book because of the way it highlights salvation through God's Messiah.
Take a deep dive into examining the history, structure, poetry and theology of this book in REL 3313 Major Prophets: Isaiah.
Are you a Harry Potter fan? Did you enjoy reading "The Chronicles of Narnia" (or always plan to read it!)?
REL 3363 Narnia Meets Middle Earth explores the fiction of C. S. Lewis, J. R. R. Tolkien and J. K. Rowling, showing how their imaginative writings provide examples of powerful communication of biblical truth in an innovative way.
Everyone loves a story, and this course includes the reading of Tolkien's "The Hobbit" and two books of C. S. Lewis' Chronicles of Narnia. Learn how to communicate like Lewis and Tolkien, and see some of the symbolism in the Harry Potter stories that provide additional clues about key themes in Scripture that surface in Lewis, Tolkien and Rowling.
Have you ever watched a movie and wondered about the politics or legal principles involved in the plot? Do you find yourself debating the ethical or political dilemmas that a film presents?
If you are interested in politics and law, in addition to watching movies, you should take POLS 3323 Principles of Political Science. This Wednesday night course will focus on political and legal-themed major motion pictures as an impetus for exploring the intricacies of the Political Science discipline and sub-disciplines.
Drawing from award-winning films like "Dr. Strangelove," "My Cousin Vinny," "A Time to Kill," "Lincoln" and "Citizen Kane," this course promises to be an engaging class for both the virtual learner and the traditional on-campus student.
Did you know you can earn a minor in Hispanic Studies?
Get started this spring by enrolling in HIS 3301 The History of Mexico. See the academic catalog for more information on full requirements.
Join us in taking these and other thought-provoking courses in the School of Humanities and Social Sciences! You can register for courses on MyInfo and contact individual instructors for more information about particular courses.