Contemporary Learners Look for Innovative Ways to Learn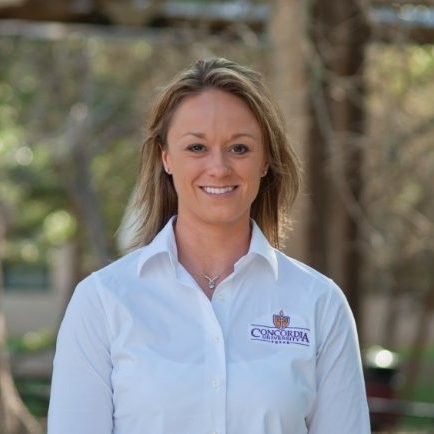 I was recently in Kansas City attending the Online Learning Consortium's conference on accessibility in digital learning.
I was impressed by the wide variety of schools represented, including Kansas State, University of Missouri and Creighton University (my alma mater for full disclosure), just to name a few. While I started the conference in an administrator's mindset, I quickly put on my faculty hat as my eyes were opened to student challenges I had never before considered.
Accessibility and ADA compliance is something I know very little about, but as I meet and interact with many of our traditional and transfer students, coupled with my recent family situation of our youngest son having a severe disability, I have a motivating desire to learn more about how to best design my instruction and communication to reach as many of my students as possible.
This not only involves curriculum design, but it also includes the software and technology I choose to use in class and my communication strategies with students.
Our society is consuming small quantities of information at a time via social media. Student attention spans are shorter because they are digital natives who are constantly exposed to exciting and new ways to produce and transmit pertinent information. As such, my perspective of teaching strategies has changed.
Today's student, regardless of age, thrives from options. I've come to the realization that presenting choices to students and setting up a class to "choose your own adventure" in a way, that they can select the type of learning activity they want to complete to meet the standard course learning objectives is necessary to keep them engaged. We have options on how we design our class, and there are limitless opportunities to use apps and programs to meet students where they are in this digital era.
It is important for faculty to continually self-evaluate and find new ways to help students digest the content. One of my professors had a rule that he deleted all files and threw out all hard copies of everything he used in the classroom every seven years. He forced himself to completely start from scratch.
Just typing what he did makes my stomach do a somersault because I can't fathom banishing all of my lesson plans and favorite resources to the recycle bin and starting with a blank slate. However, his students were always presented with fresh lessons and innovative ways to help students reach their end goals and he never found himself on autopilot during a lesson.
Erin Warham, CTX's instructional designer, has a great digital and online learning resource center available for our faculty. It is worth considering ways to re-energize lesson plans and curriculum to make them meet the needs of today's students while looking at a familiar topic from a fresh perspective.
I greatly value the fact CTX has invested the time and resources to pursue new learning modalities to stay abreast of changing educational norms.