Five CTX Students Attend 2020 HACU Leadership Institute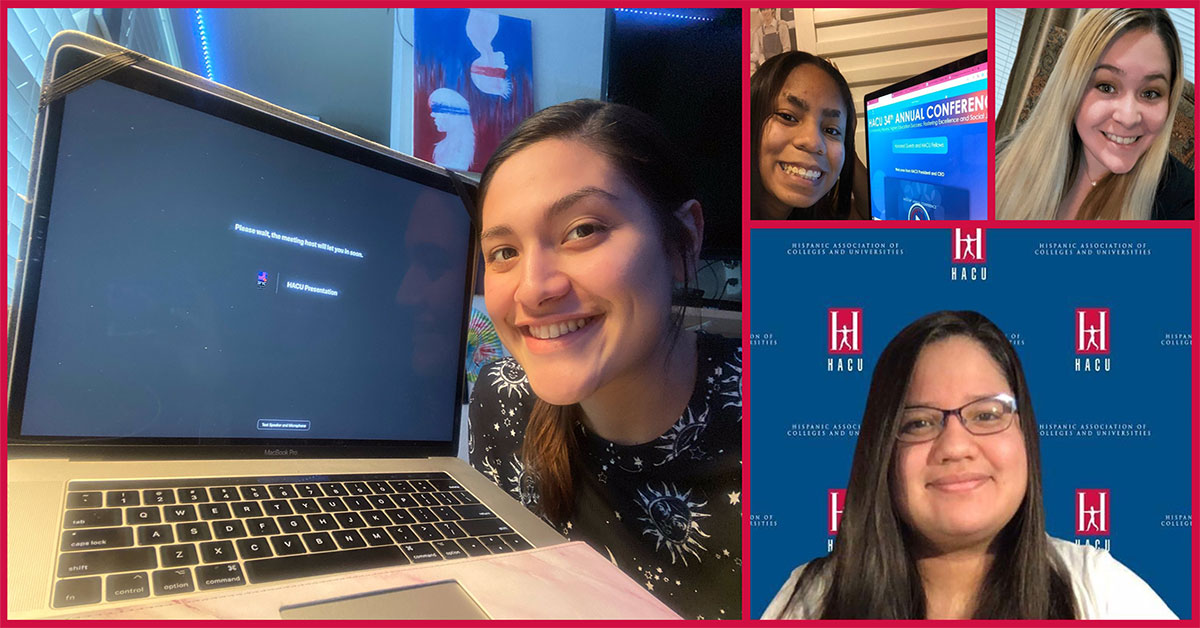 [Written by Randa Scott, Director of Vocation & Professional Development]
Vocation & Professional Development (VPD) and the Latin American Student Organization (LASO) sponsored five Concordia University Texas students to attend the 2020 Hispanic Association of Colleges and Universities (HACU) 34th Annual Conference's ¡Adelante! Leadership Institute on October 26 - 28.
About the HACU Conference
The ¡Adelante! Leadership Institute is the student-track component of the HACU Annual Conference. Bringing together more than 500 undergraduate students from across the United States and Puerto Rico, the program offers students a collection of leadership and professional development workshops in addition to networking opportunities.
The leadership institute helps students grow and strengthen their career-building and leadership skills, expand their knowledge of careers in different sectors and network with organizations.
Professionals from an array of leading corporations hosted workshops, including Oracle, the Federal Deposit Insurance Corporation (FDIC), XPO Logistics, General Motors, MGM Resorts, the United States Department of Agriculture (USDA) and many other organizations.
Q&A with CTX Student Veronica De La Fuente
Five CTX students attend the ¡Adelante! Leadership Institute: Gabriela Aviles, Dee Goins, Veronica De La Fuente, Maria Moreno and Hannah Monita.
De La Fuente shared about her exciting experience at the conference.
What is something new that you learned at the conference?
I learned what federal government agencies are looking for in candidates. I was contacted by the U.S. Department of Health and Human Services, and they gave me insight on resume techniques and how to word things on my resume.
We were also able to speak with an intern from the U.S. Department of State's Pathways Program. It was nice to hear a recent student share about balancing school and internships.
I also joined a session to learn more about the Center for Disease Control and Prevention (CDC). As a Global Public Health major, I have lots of interest in disease prevention and population health, so this was a great opportunity.
What is a major takeaway from the conference?
I learned how to set myself apart from the crowd. Specifically, I learned about students being confident in who we are and standing firm when it comes to job and internship opportunities.
Would you attend the conference again?
This year's HACU conference was an incredible experience. Considering it was all virtual, the officials made it easy to navigate, and it was very interactive. I made a lot of networking connections with people from across the country. I even gained some friends along the way. I would attend the conference again in a heartbeat!