Four CTX Students Advance to 2021 International DECA Competition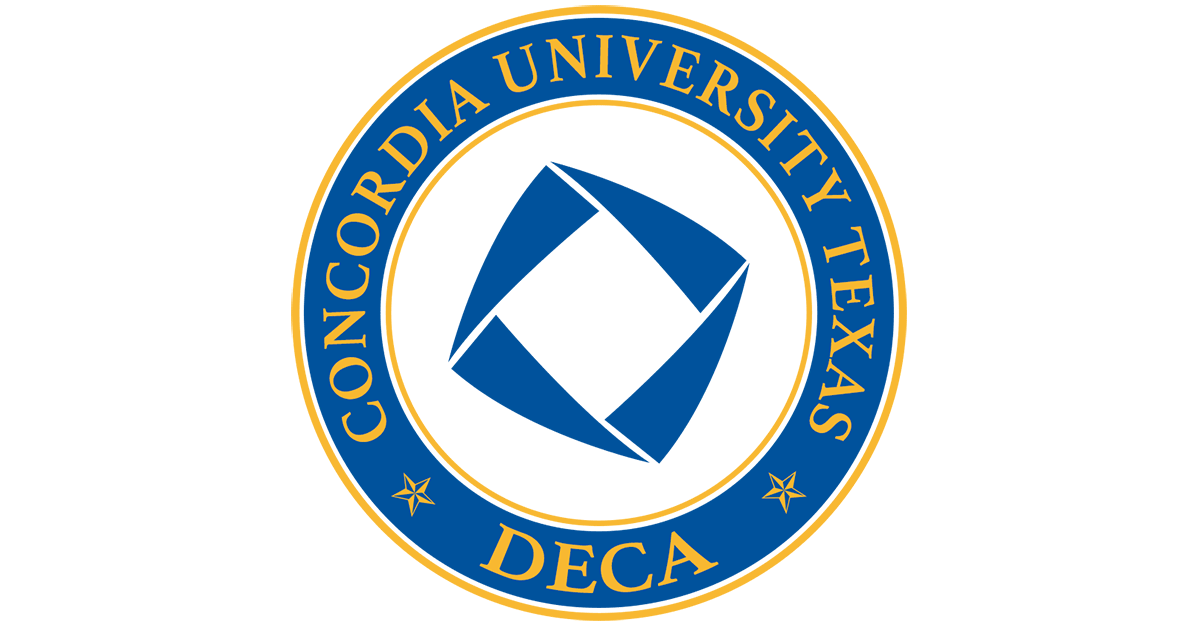 The Concordia University Texas collegiate DECA chapter has experienced unprecedented success since its founding in 2017, and this year was no exception. All four CTX students who competed at the virtual Spring 2021 DECA State Conference have advanced to the international competition.
Esperanza "Grace" Nemec ('21), a senior and president of CTX DECA, wrote a press release about the event. Nemec is majoring in Communication and Multidisciplinary Studies in Fine Arts and English.
[Written by Grace Nemec]
While other students were beginning their spring break plans the prior weekend, our CTX DECA competitors attended the virtual DECA State Conference, beginning Thursday, March 11, and ending with competition day on Saturday, March 13.
This annual competition gives students the opportunity to play out a scenario that could occur in a real business setting in a friendly, competitive and professional way.
As CTX DECA president, I have had the great opportunity to watch my teammates develop their business skills and succeed in competition.
We are excited to announce that all competitors will be advancing to the International Career Development Conference this coming April 2021:
Esperanza Nemec placed first in Entrepreneurship Operations.

Ashley Hibbetts and Grace Landry placed second in Event Planning.

Jose Jimenez advanced to the next level in Travel and Tourism.
We owe much gratitude this year!
As part of prepping for the competition, the students worked alongside coaches for their specific competitive events. We can't thank our coaches enough for all that they did to help us prepare for these moments. Thank you, Elizabeth Macasadia, Chris Knowles and Dr. Elise Brazier. We couldn't have done it without you teaching us what we needed to know.
Thank you to Concordia for the continuous support that you give students who are involved in DECA. To our chapter advisor, Dr. Elena Skouratova, thank you for answering all of our questions and keeping us on track.
Thank you to everyone else who continues to support DECA, a student organization that focuses on shooting for the above and beyond.
Up next — internationals!