The Helpful Guide to Public vs. Private Universities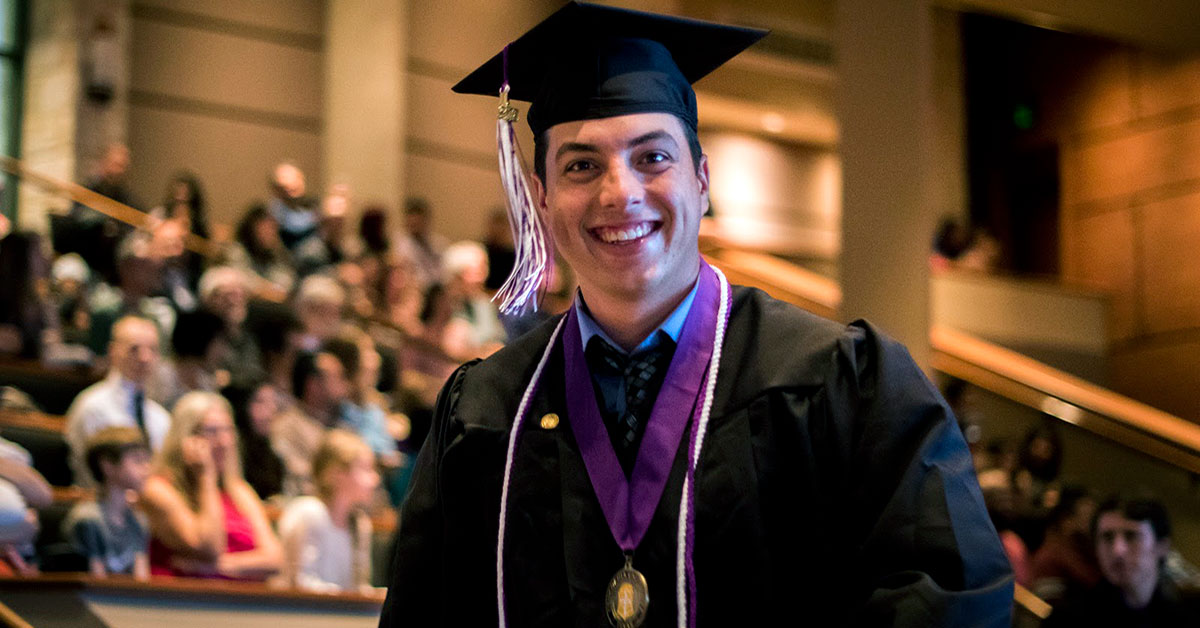 Concordia University Texas is a private liberal arts university in Austin, Texas. So what's the difference between a public university and a private university?
The differences between public and private universities aren't just around cost; it's the quality of your learning experience. Private universities like Concordia University Texas offer students a life-changing education.
Public vs. Private Universities
There are a variety of factors that set public and private universities apart.
Funding
Public universities are primarily funded by state governments, such as the University of Texas at Austin (UT), Texas A&M University (A&M) and Texas State University (Texas State). Tuition is lower at public universities because they receive state money.
Private universities are funded by tuition and donations. That's why tuition at a private institution tends to be higher.
Number of Students
Public universities can have thousands and thousands of students, while private universities typically have much smaller student populations.
UT has about 50,000 students, A&M has around 68,000 students and Texas State has more than 38,000 students. In comparison, Concordia University Texas has 2,200+ students.

Majors and Programs
Most public universities offer more majors and degree options than private universities, allowing you to choose from a wider array of programs.
However, private universities like Concordia offer relevant programs too. While private institutions may offer a smaller array of degree options, the programs are just as innovative.
Campus
Public universities tend to have large campuses that require extensive preparation to navigate. Private universities are typically smaller and easier to navigate.
What Sets Concordia University Texas Apart?
Aside from location and campus size, a majority of public universities are the same. However, not all private universities are the same. Concordia University Texas is unique from both public and other private higher education institutions.
Affordable Private Education
One of the major factors that deters students from considering attending a private college or university is the cost. Private universities typically cost more than public institutions.
However, Concordia University Texas makes a private Lutheran education affordable.
One hundred percent of our students receive some form of financial aid. In addition to ample scholarship opportunities, Concordia partners with RaiseMe, which allows students to begin earning money for college beginning in 9th grade.
A majority of Concordia's graduate programs are priced competitively. For example, IPEDS 2018 ranked the Concordia MBA as the most affordable program in Austin.
You're More Than Just a Number
At a public university, you're typically one of hundreds of students in a giant classroom that could probably double as a small arena. In most cases, public school professors don't know your name; you're generally known by your seat number.
At a private institution like Concordia, you're more than just a number.
We have a streamlined admissions process where you work with the same admissions counselor throughout enrollment. Your admissions counselor can help you with everything from application to first-semester registration.
Student Central, which is home to our teams of student academic planners and student financial planners, is your one-stop shop for any and all questions you have once you begin at CTX. Instead of being bounced around between departments, our CTX staff will work with you one-on-one to get you the information or help you need.
Additionally, you will work with the same student academic planner throughout your time at CTX. They will get to know you and your plans beyond graduation so that they can help you choose the best path toward your degree.
A Community of Faith
Concordia's students, faculty, staff and the overall community have the ability to practice the Christian faith in everything they do.
Aligned with The Lutheran Church-Missouri Synod, Concordia offers you a variety of ways to grow in your faith in Christ. In addition to daily chapel, you can join a Christian student organization (Fellowship of Christian Athletes or Athletes in Action), participate in a mission trip around the world and join a small Bible study.
Interactive Classes
At Concordia University Texas, our professors know their students. Our average class size of 15 students enables you to talk directly with your professors, ask questions in class and participate in exciting class discussions.
Because our professors know our students, they are better equipped to connect students with opportunities suited to their career plans.
One-of-a-Kind Campus
Concordia sits on 440 beautiful acres in Northwest Austin that are home to towering trees, a variety of native plants and fascinating wildlife, including endangered species. This beautiful setting, crafted by God's divine hand, acts as a living classroom.
The Concordia Preserve composes 250 acres of the campus. It is a federally protected nature preserve and part of the Balcones Canyonlands Preserve. During campus events, you have the opportunity to take a tour of the preserve.