How a Nature Preserve Has Led to Three Roles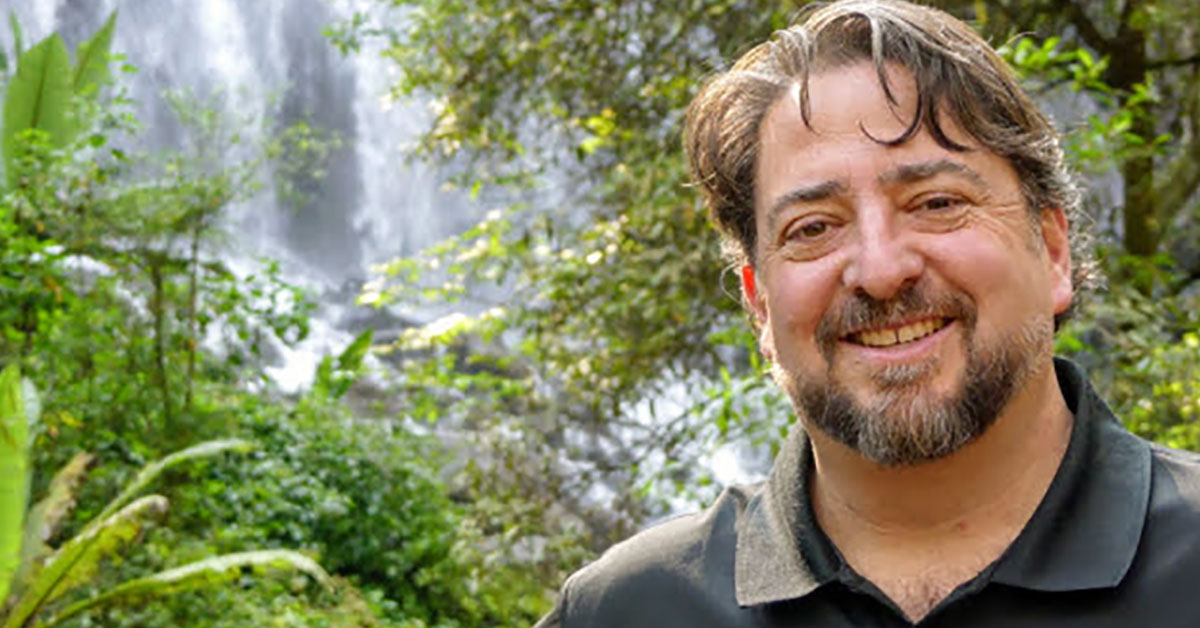 Trevor Hance is an adjunct faculty member at Concordia University Texas and teaches in the School of Natural & Applied Sciences. Concordia's 250-acre preserve is part of the Balcones Canyonlands Preserve (BCP), which has played a pivotal role in Hance's career.
Laurel Mountain Elementary School
After practicing law for 15 years, Hance was inspired by his wife (a librarian) to become a teacher. He joined Laurel Mountain Elementary School, which is a campus in Round Rock ISD that sits on the edge of the BCP. The school's land includes five acres of wild nature.
Spending his first few years as a classroom teacher, Hance took his students - and other teachers' students - outside to learn as frequently as possible. After reading Richard Louv's Last Child in the Woods, which discusses nature deficit disorder in children, Hance decided to address this growing problem.
"We're healthiest when we connect to nature," he said. He eventually became the school's coordinator for Enrichment and the Environment.
With a grant the school received, Hance spearheaded a project called Nature to Neighborhood Studio (N2N). Using an existing concrete foundation on the property, Hance and his team designed and commissioned a structure to support outdoor learning. The green building produces its energy through solar panels and includes a 3,700-gallon cistern to collect rainwater.
The school also quadrupled the edible gardening space, renovated a science lab into a teaching kitchen, added new pollinator and reading gardens, and more. Because of this project, the students get to work with actual tools and spend a significant amount of time learning outside.
"For me personally, there's a faith-based and ministry aspect to it," he said. "I know that I'm helping to make healthier, better people by engaging them in natural spaces. This helps students better understand their place in creation."
Round Rock ISD recently won the Caudill Award for N2N.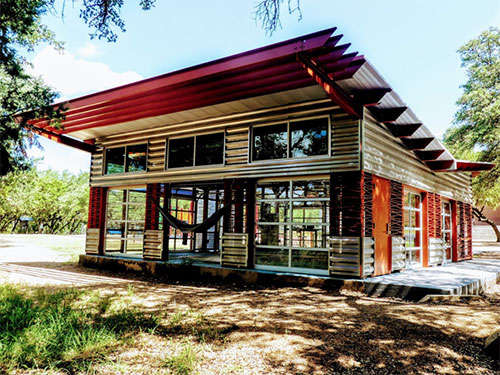 Concordia University Texas
Before the N2N structure was built, Hance learned about Concordia professor Dr. Sam Whitehead's ideas for using the BCP as an outdoor classroom. Meeting with Whitehead on campus, Hance showed him the project portfolio for N2N's use of the school's five acres of preserve, which is exactly the learning environment Whitehead wanted to establish.
Whitehead encouraged Hance to apply for a vacant adjunct position in the Environmental Studies & Conservation program. Since 2016, Hance has served as an adjunct professor at Concordia University Texas, teaching Environmental Law and Environmental Education. He leverages his background in law, education and economics.
"There are places worth protecting," Hance said, "and we have one right here at Concordia that's a super valuable asset."
Westcave Outdoor Discovery Center
The Westcave Outdoor Discovery Center is located on a 76-acre nature preserve in Southwest Travis County and is part of the, you guessed it, BCP. There is a 40-foot waterfall on the property, providing one of many beautiful scenes for visitors to enjoy.
The nonprofit leads thousands of school children each year through the trail to talk about conservation and environmental education. Weekend visitors also enjoy guided hikes, where they learn more about the conservation work.
After transitioning out of Laurel Mountain Elementary School, he learned that the executive director of the Westcave Outdoor Discovery Center recently stepped down. The timing was perfect, and on July 1, 2019, Hance became the executive director of the nonprofit.
"The thread that connects me to these three spaces is the BCP, from Laurel Mountain Elementary to Concordia to Westcave," Hance said.
A grant for undergraduate work at CTX has allowed Hance to create a professional development experience for students, who are investigating the impact of changes in land use on Concordia's campus and plans for its development. On Earth Day, CTX students will present their findings to a class of middle school students during a symposium at the Westcave Preserve.
"We want to be careful to proceed with the development of Concordia in a way that retains what attracts people here in the first place - the beautiful nature," Hance stated.