Exciting Humanities & Social Sciences Courses Offered for Fall 2021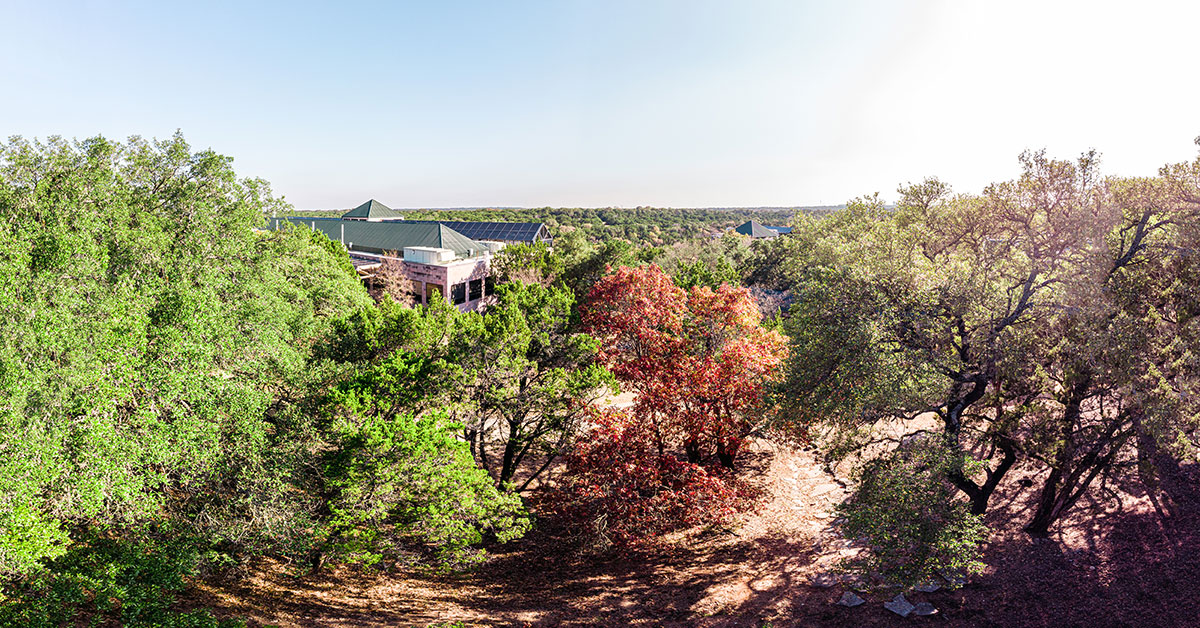 What are some things you can learn through these Fall 2021 courses with the School of Humanities & Social Sciences at Concordia University Texas?
Unfortunately, pandemics aren't new.

You can be part of an inclusive poetry community at CTX.

Becoming a professional social worker might be your calling.

A lot has happened to Christianity from the New Testament Era to the present!

You can learn how to engage with a literary text in both English and Spanish.
As you think about registering for Fall 2021 courses, we hope that you will check out these courses that are available through the School of Humanities & Social Sciences.
Each semester, the School of Humanities & Social Sciences offers a wide range of thought-provoking courses in the disciplines of anthropology, criminal justice, English, history, philosophy, political science, psychology, religion and sociology. The school also houses seven majors and numerous minors in addition to providing all CTX students with foundational courses for a liberal arts education.
Here are some of the topics you can explore with us next semester.
History of the Middle Ages (HIS 3352)
The Middle Ages provide for us some of history's most dramatic stories and popular images, from the establishment of the Western Church to the burning of heretics, from chanting monks and warrior popes to chivalric knights and complicated kings, and, of course, the Crusades, the Black Death (plague), the birth of theatre, lots of warfare and so much more!
The History of the Middle Ages course surveys the long history of one of the most influential periods in Western history and shows us just how indebted we are to it.
Poetry (ENG 3305)
This course is for all majors and levels of knowledge of poetry, intentionally inclusive of all abilities and identities. It is for those seeking an introductory poetry community and for those who are immersed in poetry communities.
Poetry is more conversation and journaling than formal paper writing, although students will produce some critical writing. Poetry students can study the influences of poetry, art, music and societies on each other. Students will choose which poems they study.
The final project is digital-humanities focused. Poetry is a survey course with no required text.
Introduction to Social Work (SOC 3305)
Social workers are essential workers. This has been true since the profession began, but it has been more obvious as social workers have supported clients facing health and economic issues due to the pandemic. Social workers have also been playing an increasing role in public safety.
How can social workers do all of that? This course provides an overview of a profession that addresses people in a holistic way. In this course, you will connect with real-life social workers and encounter social workers in literature and film. By the end of the course, you will have a better sense of whether becoming a social worker might be a good fit for you.
History of Christianity (HIS/REL 3354)
Are you interested in learning how Christianity developed between the end of the New Testament era and the present?
In this class, we will explore and discuss the central persons, ideas, issues and events that have shaped the Christian Church and its worship, doctrine, ethics, organization and mission. We will also learn about how culture and Christianity have dynamically influenced each other's development, especially in the West.
Finally, we will learn to recognize parallels between the historical challenges faced by the Church of the past and contemporary challenges faced by the Christianity today. This course can be taken as a Religion or History course.
Hispanic Writers of the U.S. (ENG 3341)
Experience literature by and about Hispanic writers of the United States in this exciting course that explores culture, language, history and literary techniques. The course is taught in English, but bilingual texts are available for students who want to engage with Spanish language literature.
This course is required for the Hispanic Studies minor, and it can be applied toward English requirements, Writing minor requirements or electives.
Did you know that you can earn a minor in Hispanic Studies? Get started this spring by enrolling in Hispanic Writers of the U.S. (ENG 3341) or Race and Ethnic Relations (HIS/SOC 2306).