Join CTX for Spring 2020 Virtual Commencement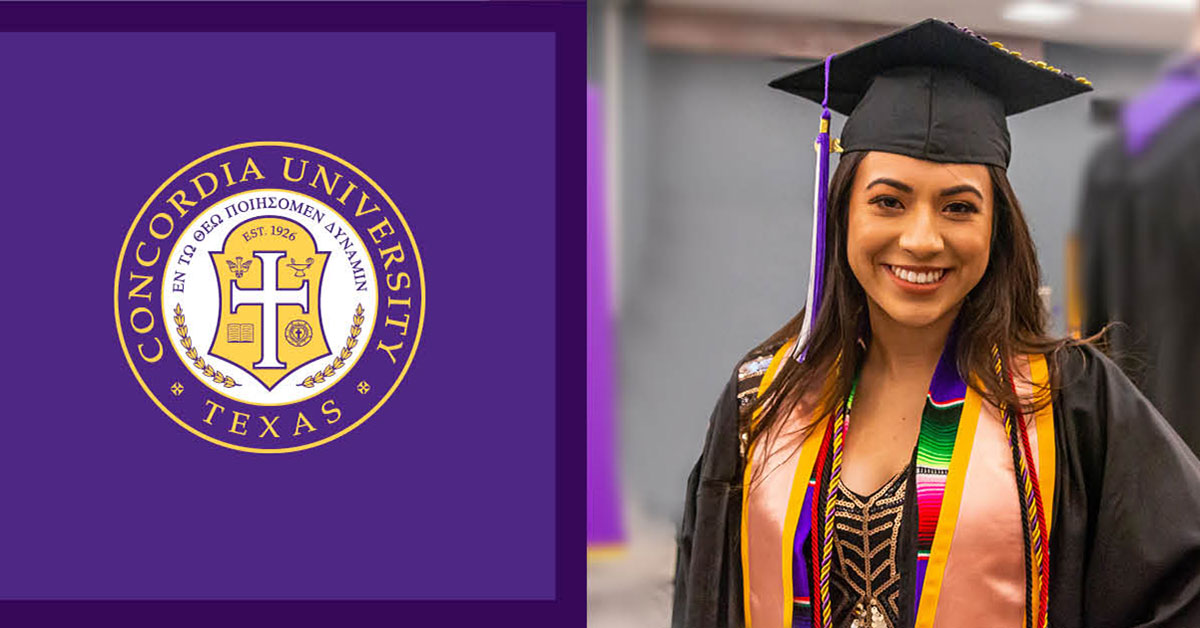 Concordia University Texas is hosting the Spring 2020 Virtual Commencement ceremony on Saturday, April 25. This does not replace the in-person graduation ceremony, which has been moved to August 1. However, CTX still wants to recognize graduating seniors on April 25.
When & Where
The Spring 2020 Virtual Commencement will take place on Saturday, April 25, at 9 a.m. Please note that this doesn't replace the in-person commencement ceremony, which has been rescheduled for August 1.
You can view the ceremony on Concordia's Facebook page, YouTube page or website.
Get Involved
Join us in celebrating the graduating CTX seniors. Interact with graduates virtually by liking the post and commenting with congratulations and encouragement.
Please use #CTXGrad20 when you comment on the video and/or share the video across social media.
Virtual Celebration
The virtual commencement ceremony will be similar to Concordia's in-person ceremony. Graduates and their families will enjoy a prayer from Pastor Steve Fick (campus pastor), Scripture reading, a commencement address from Dr. Christian (president and CEO), a tassel demonstration and closing remarks from Dr. Christian.
Pictures sent by graduating seniors will be displayed, and graduates will be named in alphabetical order.
Congratulations, Graduates!
Concordia University Texas congratulates the graduating class of 2020. We understand that your senior year experience is completely different from what anyone expected, but we also know that you worked hard to finish your degree despite changing circumstances.
You have displayed all six of Concordia's core values:
Christ-Centered — Your faith in God's sovereignty produced hope to continue.

Caring for Others — You remained engaged with classmates and friends, encouraging them in a time of isolation.

Vocation — You stayed committed to your role as a student.

Lifelong Learning — You embraced changes and quickly adapted to online learning.

Trust — You maintained trust with your professors by turning in assignments on time and continuing to give your best effort.

Courage — You had the courage to embark with CTX on the adventure of transitioning to virtual learning.