Join Us for Concordia Nature Fest 2021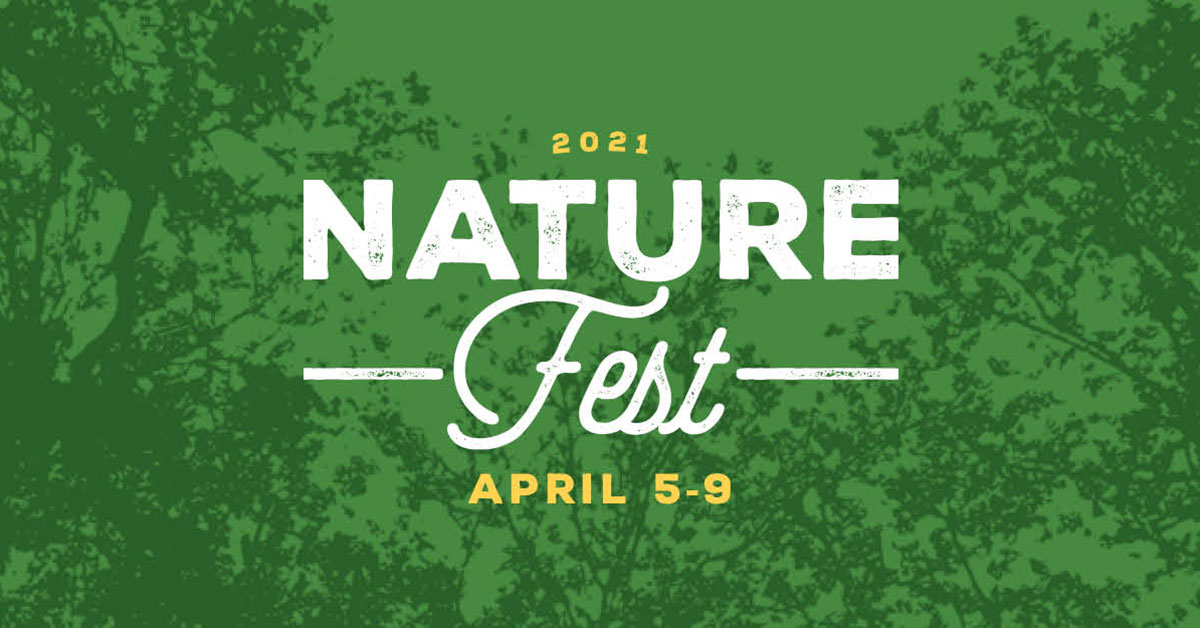 Nature Fest is back at Concordia University Texas, and you're invited to join us for the celebration! CTX has a week of free, exciting events lined up from April 5 to April 9.
Concordia sits on 440 acres of land in the hills of Northwest Austin, Texas, enveloped by natural surroundings. Nature Fest is a great way to help you appreciate the beauty of God's creation.
Concordia Preserve Tours
Did you know that 250 acres of Concordia's campus are part of a nature preserve?
You can take a short, long or mega-loop tour of the Concordia Preserve. As you stroll the hewn paths, you will see impressive limestone rock formations, a forest of towering trees, the glistening pond located behind the CTX Library and more.
Throughout the tour, you'll learn more about the preserve and how Concordia manages this natural treasure.
Make sure to wear comfortable shoes, as the paths are uneven and have different elevations. You can also bring a water bottle with you to stay hydrated.
Tornado Trail
Tornado Trail is a 1.5-mile public trail located on Concordia's campus. It's an ideal setting for walking, jogging, riding your bike, taking your dog for a walk and dining al fresco.
Beginning on Saturday, April 3, at 11 a.m., Tornado Trail will open for students, faculty and staff to enjoy.
Outdoor Classes & Meetings
Concordia recently added new outdoor furniture across campus, where you can study, hang out with friends and relax.
You can also leverage Concordia's outdoor classrooms in Luther Park and encourage your professors to hold classes outside!
Birding Outings
This is something to tweet about!
Bring your binoculars and camera for this 50-minute bird-watching tour of campus and Tornado Trail, led by avid bird watchers and CTX faculty members Carl and Carol Trovall.
Outdoor Prayer & Meditation Stations
The OES asks that you visit one of the prayer stations throughout the week to reflect and pray for the natural world. Stations will be located at The Pier, Tornado Trail and the preserve deck by the CTX Library.
Each station will have small prayer books. You're invited to write down your prayers and reflections if you wish to share them.
OES Coffee & Community
Join Zach Stark, the director of Environmental Stewardship, for a special edition of Coffee & Community. Held after chapel on Wednesday, Stark will share more about the University's environmental stewardship.
Free snacks and refreshments will be provided.
Campus Cleanup
The Service-Learning Program is teaming up with the OES for two afternoons to clean up campus, focusing efforts on picking up trash in and around the Concordia Preserve.
One of the unique features of Concordia is its beautiful campus, and you can help keep it clean.
Raptor & Snake Demonstrations
Sky Kings Falconry will visit campus with a hawk and other birds of prey. See these incredible creatures in action as they soar above campus.
The Texas Reptile Service will also come to campus. You can see native Texas snakes, turtles and other reptiles up close.
Milkweeds & Monarchs
Dig into the story of the important relationship between milkweed plants and the beautiful monarch butterflies. The OES will share how the plant helps sustain this particular butterfly.
While you learn more, you can also help transplant milkweeds into larger pots. Tools and gloves will be provided.
Poetry in the Park
Experience nature through the words of poetry.
The week features poetry readings on Zoom. You will hear readings from published and up-and-coming poets.