Life-Changing Connections Help CTX Alumnus Grow Company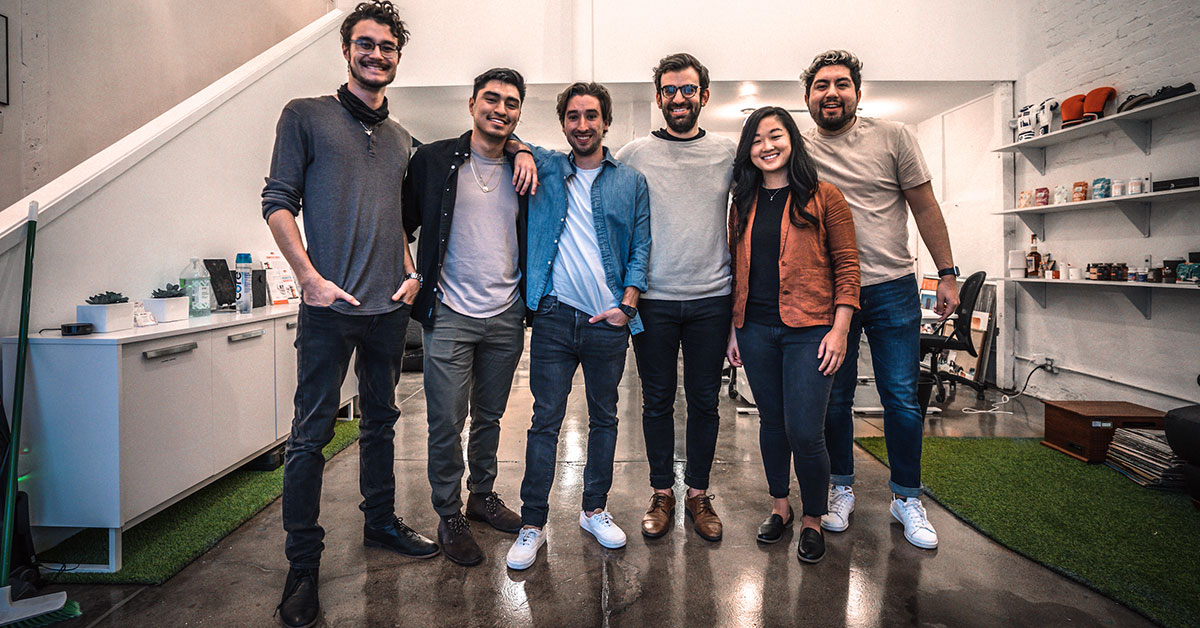 Vicente "Vinny" Lizcano is an alumnus of Concordia University Texas who serves as a partner and the chief marketing officer of Nimaroh Creative House, a production, design, and development firm that creates marketing assets to strengthen brands.
During his time at Concordia and through his work with Nimaroh, Lizcano has learned the importance of forming life-changing connections.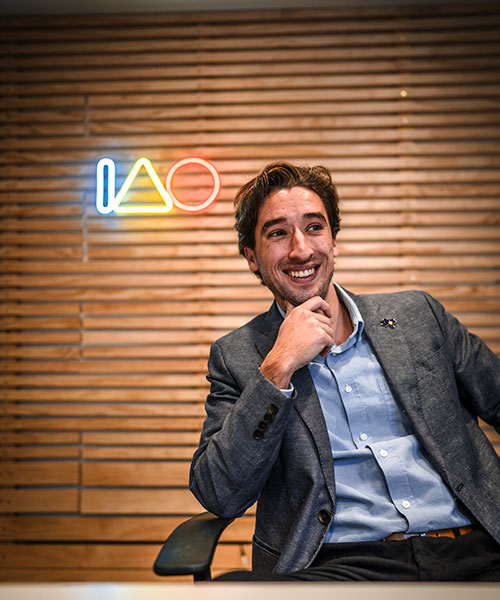 Coming to Concordia
A double alumnus of Concordia, Lizcano earned a Bachelor of Business Administration with a concentration in Marketing in 2017 and immediately entered the Master of Business Administration (MBA) program, completing the degree in 2019.
The classes at Concordia gave him a solid foundation of knowledge, upon which he continues to build. Additionally, he enjoyed the way the University emphasized critical thinking.
"What was great about Concordia is that the professors teach you how to think," Lizcano said.
While attending CTX, he held multiple roles as a student worker, including business tutor, alumni engagement coordinator, and graduate assistant with the Department of Advancement. He also played on the CTX men's soccer team.
His involvement in so many activities gave him the unique opportunity to experience Concordia as a student, a student-athlete, and an employee. He enjoyed the overall campus culture and the unique cultures in each area of the University.
Connecting at Concordia
Lizcano's favorite university events to attend were the speaker series held on campus, which he leveraged to form valuable connections. Because of Concordia's small size, students had the opportunity to interact with visiting presenters.
"Direct access to speakers is one of the unique things that Concordia offers," he said. "You don't get that at big universities."
He made a point to go to every guest presentation on campus and introduce himself to each speaker. During one of the speaker series his sophomore year, Lizcano met Wade Lombard, a co-founder of Square Cow Movers.
Inspired by Lombard's story, Lizcano asked to meet him for coffee and learn more. Lombard agreed, and he continues to serve as Lizcano's business mentor today.
Another guest speaker Lizcano spoke with offered him the opportunity to test drive his Tesla Model S after learning Lizcano was incredibly interested in the vehicle. After taking a spin around campus, the speaker explained that he didn't let Lizcano drive the car to show it off but to motivate him to provide someone else with an incredible opportunity.
"It's something that has stuck with me, and I've taken it to heart," Lizcano said.
Connecting to Form a Company
In the middle of completing the Concordia MBA program, Lizcano reconnected with a high school friend, Teodoro "Teo" Mefalopulos, who was visiting Austin, Texas. Initially planning to move back to Holland, where his parents live, Mefalopulos saw the immense growth of Austin, convincing him to stay in the Texas capital and start a business.
After Lizcano offered helpful advice, Mefalopulos invited him to help launch a new company as a business partner and the chief marketing officer. He went all-in with starting the new business in 2018.
He used any free time he had to work on building Nimaroh, and once he earned his MBA, Lizcano shifted his entire focus to the company.
Launching Nimaroh
Starting with one client who needed design work, Nimaroh earned a small monthly retainer fee. Lizcano and Mefalopulos rented office space before they could afford it, giving themselves two months to earn enough money to pay for it. Although it was risky, they were able to meet their goal.
As the company steadily grew, they met an extraordinary videographer, Blake Takushi, through personal connections. While they initially hired him as a contract worker, they quickly recognized his talent and brought him on as a company partner.
They brought on their first employee in 2019, hiring Miguel Plascencia as the multimedia director. Plascencia, who had a strong TikTok following, made a proposition with Lizcano and the other co-founders to double his salary if he could reach 100,000 followers on his personal TikTok account.
Plascencia's post about the challenge went viral, quickly surpassing the goal. He now has more than 500,000 followers on TikTok, and the Nimaroh leaders kept their word, doubling his salary.
They continued to grow Nimaroh one client at a time and began to generate the word-of-mouth that is crucial for small businesses.
Lizcano said: "We found clients, explained how we could meet their needs, and then figured out how to do it. We slowly grew our client list, the services we are able to provide, and the quality of our work."
The connection Concordia facilitated with Lombard, his business mentor, continues to impact him. In addition to mentoring Lizcano, Lombard connects him with other business professionals and resources.
"He is a tremendous resource," Lizcano said. "I tie that directly to Concordia because they brought him on campus to speak, and I was able to connect with him because of the school's small size."
Impact of the Pandemic
As with most businesses, the COVID-19 pandemic had an impact on Nimaroh. For the first two months, the pandemic hurt their business. However, because organizations began seeking digital ways to reach their customers, Nimaroh's business began to grow.
Returning Business
One of Nimaroh's first clients was Briggo. The organization developed a robot barista machine that provides on-the-go gourmet coffee in places like airports.
When the pandemic hit, Briggo's investors backed out. However, British coffeehouse chain Costa Coffee eventually bought out Briggo and worked with Nimaroh to rebrand and promote the machines.
Implementing Virtual Internships
Right when the pandemic hit, Nimaroh launched the second-ever round of internships. The business had to quickly transform the internship program into a fully remote experience.
Because of the program's success, they are implementing the lessons they learned for future interns.
Bigger Office for a Growing Company
Nimaroh needed more space to accommodate the growing business and staff.
Utilizing the connections they established, Nimaroh secured a larger space in the same downtown office building, moving into the new office in November 2020.
Meaningful Work
While much of his work takes place behind the scenes, Lizcano enjoys working with the companies.
"My favorite part is working with clients," he said. "Because we work with such diverse clients, it keeps things fresh. It allows us to be creative and excited to come to work every day."
Lizcano also remembers the lesson he learned from the Tesla-driving guest speaker at Concordia. He is connecting current CTX students with valuable internship opportunities at Nimaroh.
Working with Randa Scott, the director of Vocation & Professional Development (Concordia's career center), Lizcano hired a Concordia MBA student for a summer internship. "Bringing in someone from the school I graduated from is exciting and makes me proud," he said.
He also mentors a student at the University of Maryland with whom his aunt connected him. Lizcano said: "He's super smart and has a bright future. I hope to help him be just one percent more successful, one percent sooner."
Advice: Make Connections
"College is a great place to make connections," Lizcano said. "That's one of the biggest values. It also offers an alumni network of high-level achievers."
Lizcano encourages students to form connections whenever possible, and he urges them to attend every university speaking event they can.
"While some speakers may not be as beneficial to you as others, it's important to go to all of the events because you never know who you'll meet and who you will stay in contact with," he said. "One of the best things about Concordia is that it allows you to build a community of connections before you need it."
We congratulate Vinny Lizcano and the entire Nimaroh team on their success.