Life-Changing Opportunities: Markell Irvin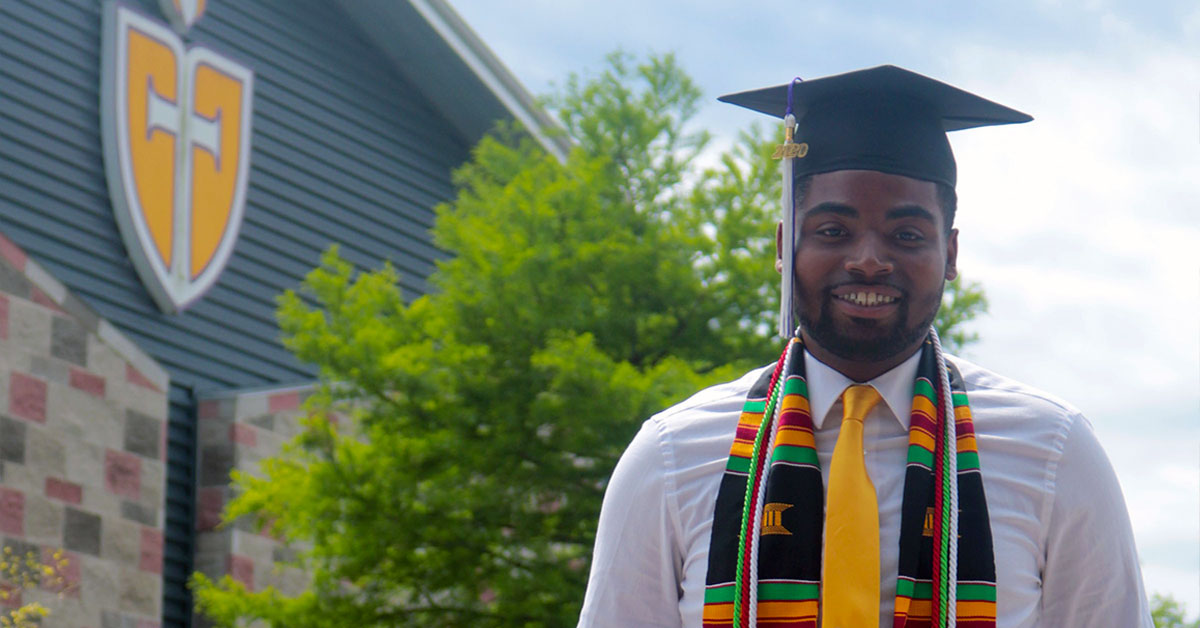 Markell Irvin is an alumnus of Concordia University Texas ('20) and now leverages his Bachelor of Arts in Communication as a CTX admissions counselor. The life-changing opportunities he experienced at Concordia helped him grow personally and professionally.
[Written by Markell Irvin, CTX Admissions Counselor]
My start at Concordia University Texas in 2016 can be described as a tough transition. I am originally from a small town known as Thrall, Texas, which has a population of just under a thousand people. There were 60 students in my graduating class, and most of us were together from kindergarten to our senior year in high school.
Freshman Year
As I began my journey at Concordia, I was worried about getting involved and connecting with new people.
During my first year, I met some really amazing people who invited me to join their life group, which involved weekly Bible studies and days to just talk and pray with each other. I also joined the Developing Scholars program on campus; this organization helped to guide me through my first year of college.
Sophomore Year
At the start of my sophomore year, I joined the men's tennis team and gained lifelong friendships during travel to competitions, practices, and team-bonding nights.
I also became the president of the Black Student Union on campus. This organization strives to empower the students of color and to promote the heritage and culture of the black community.
Junior Year
In my Junior year, I was inducted into the National Communication Association's Honor Society, also known as Lambda Pi Eta. This was a huge honor and a validation that I chose the right field of study. My communication professors work hard to ensure that I succeed and have played a huge role in my time as a CTX student.
Senior Year
My final year at Concordia is something that I will never forget. Being a first-generation student and making it this far excited and motivated me to finish.
Toward the end of my last semester, COVID-19 made its arrival and forced us to move to an online format, postponing the graduation ceremony. I didn't let this take away from the good times I had at CTX.
A big highlight during this time was that I was named the Communication Student of the Year. My professors made this announcement extremely special despite the pandemic. I received a video that featured Dr. Pfiester, Dr. Green and Dr. Weisgerber, along with a plaque in the mail.
My time as a CTX student was filled with life-changing opportunities that made my college experience one I will never forget, and it has changed my life for the better.