Meet the CTX Alumni Behind The Buzzer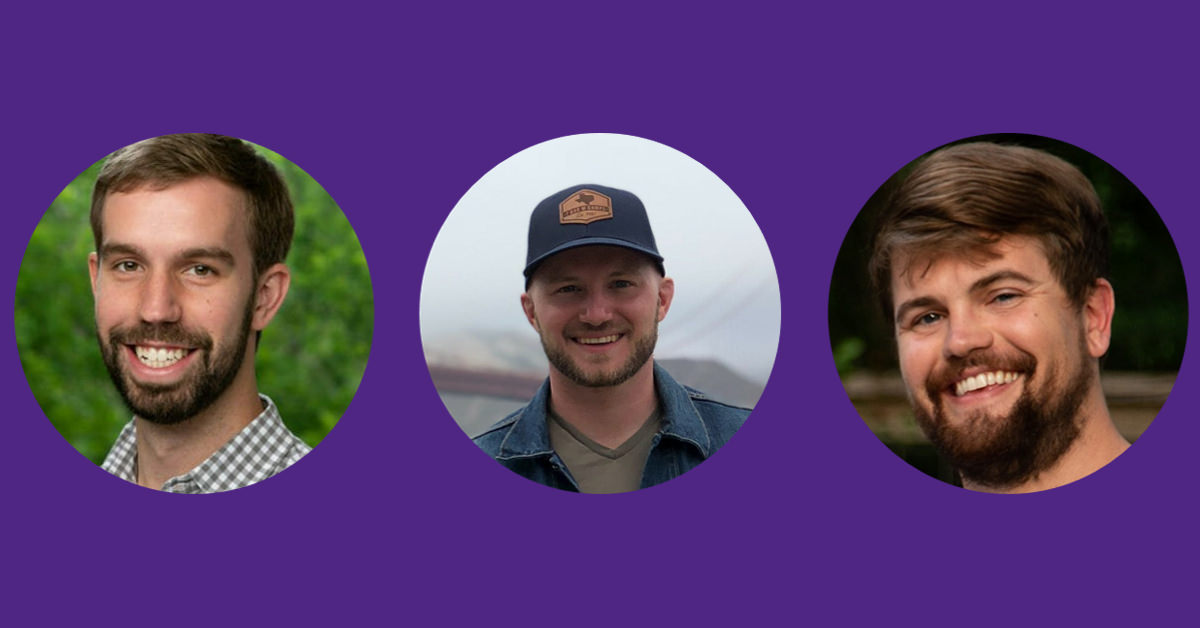 On Friday, October 25, Concordia University Texas will begin its weekend celebration of Founders' Day Family Weekend, which commemorates the day CTX was founded on October 26, 1926. This year, CTX will host a live podcast recording of The Buzzer, and you don't want to miss it. Meet the three CTX alumni responsible for the popular podcast.
James Headrick
Alumnus James Headrick graduated from CTX in 2013 with a BA in Communication. In 2016, Headrick co-founded Spero Labs, a creative video production agency in Austin that offers video production for marketing and events. The company works with clients of all sizes, ranging from the Zach Theatre in Austin to corporations such as Dropbox.
Sean Richards
Sean Richards is a double alumnus of Concordia University Texas, graduating with his BA in communication in 2014 and his MBA in 2018. Richards now works with two fellow CTX alumni in sales and marketing. He joined CampgroundBooking, co-founded by CTX alumnus Heath Padgett, as the head of sales. He is also the director of sales and marketing for Spero Labs.
JD Heathcoat
JD Heathcoat graduated from CTX in 2013 with a BS in Kinesiology, and he is currently pursuing his MBA at CTX. With nearly six years of experience in the healthcare industry, Heathcoat has shifted career paths into marketing. He know serves as a digital marketing specialist for a digital marketing company.
The Buzzer
The podcast, The Buzzer, was created through Spero Labs. Originally beginning as a sports podcast, content now focuses on all things pop culture. Heathcoat and Richards co-host the show, and Headrick produces it. Their guests range from CTX alumni to former professional athletes.
The live recording of The Buzzer is sure to be a great time, full of laughs and great stories. Join us for the live recording and for the other events at Founders' Day Family Weekend.