Celebrate National Great Outdoors Month at CTX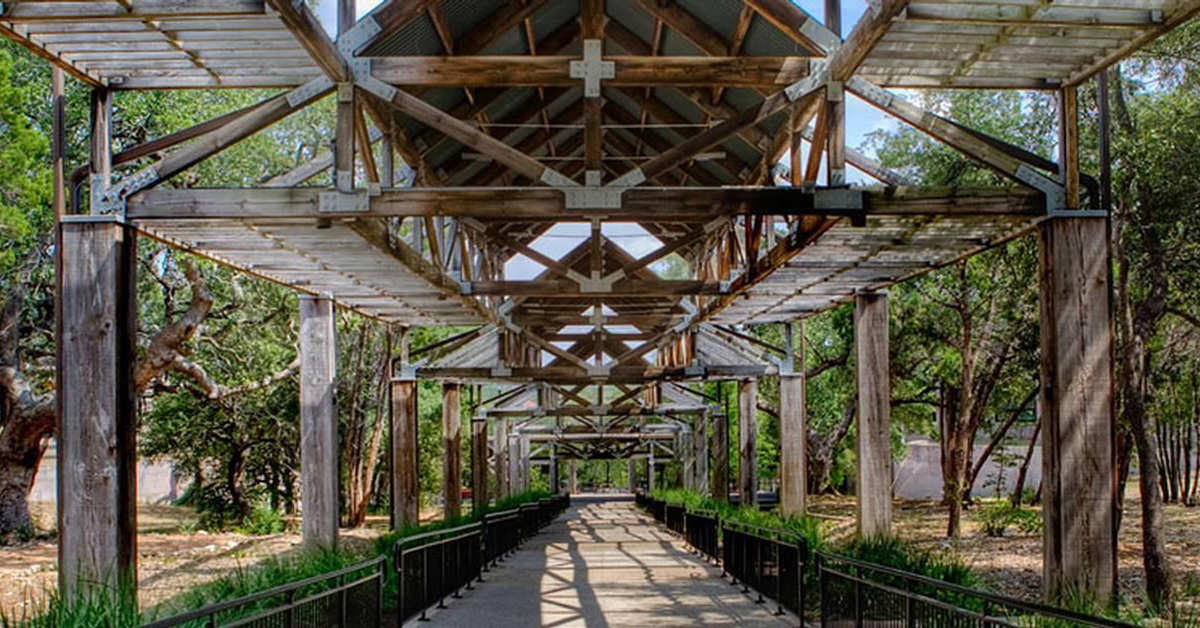 The month of June hosts National Great Outdoors Month, and Concordia University Texas offers multiple ways to enjoy the outdoors and celebrate the beautiful nature God has created.
Psalm 19:1 (ESV)
The heavens declare the glory of God,
and the sky above proclaims His handiwork.
The University sits on 440 acres of land enveloped in nature, from the tree-lined sidewalks to the symphony of chirping birds. Did you know that 250 of these acres are part of a federally protected nature and wildlife preserve?
Concordia's Office of Environmental Stewardship captures stunning pictures of the great outdoors.
Grab a bottle of water, a camera, and a comfy pair of shoes to explore campus! Here are five incredible outdoor places to visit at Concordia University Texas.
5. Luther Park

Located next to the Welcome Center, Luther Park includes open green space, seating, and two outdoor classrooms with Wi-Fi access and shade sails.
4. Turquoise Table

Located behind the Welcome Center, the turquoise table rests beneath a canopy of trees. Use the table to enjoy a meal al fresco, hang out with family and friends, and more.
Multiple tables and chairs are available in the same area as the turquoise table, so choose a spot, sit back (unless you're on the bench), and enjoy the scenery.
3. The Pier
Take in panoramic views of the Preserve at the Pier.
Stretching out toward the edge of the nature preserve, the Pier is located between Cedel Hall and the Science & Technology Building.
2. The Bridge
A wooden bridge that suspends over the Concordia Preserve offers some of the best views of this natural treasure. Many have spotted birds, armadillos, and squirrels.
The bridge sits at the intersection of the Science & Technology Building, Dining Hall, and Library.
1. Tornado Trail
Open to the public, the entrance to Tornado Trail is next to the Fieldhouse, across from the residence halls.
The trail consists of a 1.5-mile loop that you can access at any time. You can walk, run, hike, and mountain bike on the trail. It's also a great place to take your dog for a stroll. Just make sure to leash and clean up after your pet.