Academics-Nursing
,
Student-Stories
New Place, Familiar Face: Meet Emily Moses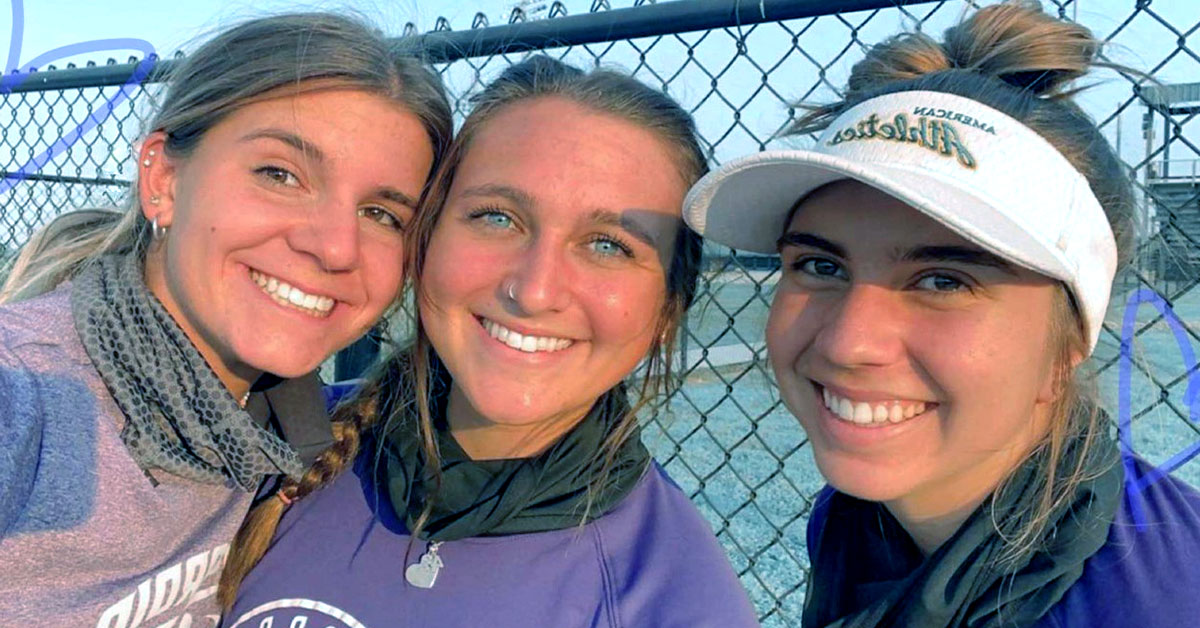 In the fall of 2020, Emily Moses began her life-changing adventure at Concordia University Texas in the Nursing program.
Coming more than 1,000 miles from California, Moses and her friend, Elizabeth Congalton, unknowingly chose to attend the same university for the same program.
Choosing Concordia
Moses is from Rancho Cucamonga, Calif., which is east of Los Angeles.
Beginning her college search while attending Etiwanda High School, Moses was looking for colleges out of state. Her family in Georgetown, Texas, introduced her to Concordia.
She toured the campus and learned about the Concordia Nursing program's excellent reputation. Moses liked the University so much that she verbally committed to CTX at the beginning of her junior year in high school.
Many factors led Moses to choose to attend Concordia University Texas.
Planning to become a nurse, she chose Concordia because of its prestigious Nursing program, which has achieved an NCLEX-RN pass rate of 95% or higher over the past five years. Plus, Concordia is one of the few universities that allow Nursing students to compete in athletics, enabling her to continue playing softball.
Moses also enjoys the beautiful nature around campus. "I really like the campus with all of its trees," she said. "Where I grew up in the suburbs, there were very few trees, so this is very nice to experience."
One of her favorite spots to visit is the bridge suspended above part of the Concordia Preserve, a 250-acre on-campus nature preserve. She also enjoys using the outdoor seating areas around campus.
A Small World
Moses and her friend, Elizabeth Congalton, went to middle school and high school together and played on the same travel softball team.
Unexpectedly, both of them chose to attend CTX. Both Moses and Congalton are dorm residents, Nursing majors and members of the Concordia Tornados women's softball team.
"We see each other every day at practice and frequently run into each other at the dorm," Moses explained. "It's nice having her here, knowing someone from home who is in the same situation I am."
Additionally, during her first semester, Moses' parents moved to Georgetown, Texas. "It's so great to have my parents nearby," she said, especially since other close family members, including her grandparents, still live in California.
California to Texas
Moses has found significant differences between Texas and California.
One difference is the climate. While Rancho Cucamonga, Calif., remains at a consistent temperature year-round, Texas does not. The Lone Star State can experience all four seasons in just one week.
"The weather — I can't figure it out," Moses said.
Another difference is the culture. "In Texas, people talk to strangers," Moses explained. "That doesn't happen in California. I had a conversation with a stranger at a grocery store for twenty minutes, and I don't even know her name."
The greatest adjustment Moses has had to make is learning to drive in Texas. The service roads (or frontage roads) that run parallel to the highways in Texas are uncommon in California. And many of the roads in California are two-way roads, unlike most frontage roads in Texas.
At Home on the Field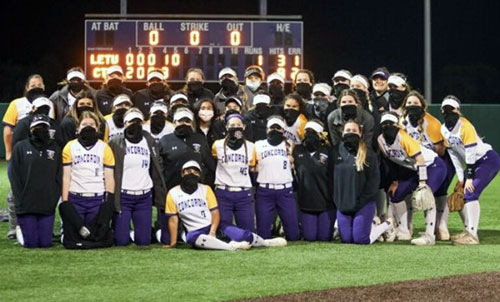 Moses is a middle infielder for the CTX softball team. "I love the team and the culture," she said. "I'm so grateful to be here and to play."
Concordia Athletics has taken extreme precautions to keep players safe, testing players every week of the spring semester and enforcing social distancing measures.
For example, only ten team members are allowed in the dugout at a time; all other members must remain outside.
Becoming a Nurse
Although she always knew that she wanted to pursue a science-based career, Moses didn't settle on nursing until her junior year of high school. Her anatomy teacher inspired her to enter the field.
"I loved her course," she said. "It made me realize that this [nursing] is what I wanted to do." Additionally, her aunt in Georgetown, Texas, is a nurse.
Moses wants to become a registered nurse (RN) and enter the workforce after graduating. Once she gains a couple of years of experience, she plans to earn her master's degree.