Online
5 Reasons to Complete Your Online Degree Program at Concordia University Texas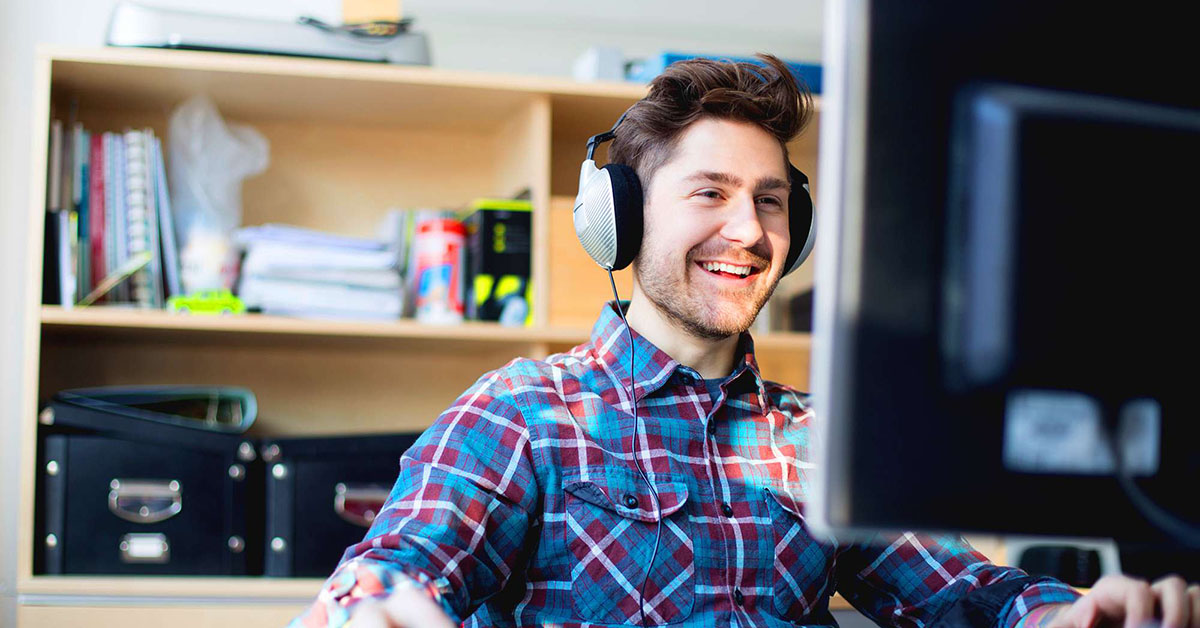 Online degree programs at Concordia University Texas are ideal for students who want the flexibility of online programs without sacrificing a high-quality education. Online students at Concordia receive the same individualized experience that on-campus students experience.
Here are five reasons you should complete your online degree with Concordia University Texas.
5. Undergraduate & Graduate Online Degree Programs
Concordia offers a variety of online degree programs for both undergraduate and graduate students:
Concordia University Texas Online Degree Programs

Online Degree

Concentrations/Specializations

Bachelor of Applied Arts & Sciences

Business

Bachelor of Business Administration

Global Healthcare Policy & Management

Human Resources & Management

Marketing

Bachelor of Arts (BA) in Communication

Public Relations & Advertising

BA in Computer Science

N/A

BA in Criminal Justice & Criminology

General

Homeland Security

Management of Law Enforcement

BA in Psychology

N/A

BA in Multidisciplinary Studies

Business

Communication

Computer Science

Criminal Justice & Criminology

Education*

Healthcare Administration

Human Resources Management

Marketing

Management

Psychology

*Does not lead to teacher certification

Doctor of Education*

Curriculum & Instruction

Educational Leadership (with optional Texas Superintendent Certification-seeking track)

*Requires two one-week summer residencies on Austin, Texas, campus

Master of Business Administration

N/A

Master of Education

Advanced Literacy Instruction

Coaching & Sports Administration

Culturally Responsive Special Education

Educational Administration (with optional Texas Principal Certification-seeking track)

Educational Technology & Innovation

Instructional Leadership

Master of Public Health

Health Policy & Management
4. Full Access to Academic Support
As a CTX student, you have full access to all of Concordia's resources that are designed to help you succeed.
Below, you'll find a description of some of Concordia's most frequently used resources.
Academic Support Center
The Academic Support Center will help you with anything related to your studies.
It includes the Success Center, which provides free tutoring services and accommodations for students with learning disabilities. It also includes the Math, Speaking and Writing Centers, providing you with free, comprehensive support.
CTX Library
The CTX Library grants you access to databases and ebooks. The library also offers a 24/7 chat to help you navigate its online resources.
Personal Support Center
The Concordia University Texas Personal Support Center provides technical support.
Whether it's something about Blackboard, MyInfo, your student email account or anything else, they will help you with any tech-related issues.
Student Central
Student Central is home to both the student academic planning team and the student financial planning team. This is a one-stop shop where you can get your questions answered.
Student Central can help you with financial aid, registration, your student account and any other area. If you don't know where to start, begin here!
Vocation & Professional Development (VPD)
VPD is Concordia's career center, which offers a full range of career services.
The VPD team will help you make your resume stand out, search for jobs, discover the roles for which you're best suited and more.
3. Comprehensive Education
As a liberal arts university, Concordia's curriculum will expose you to a wide variety of subjects. By acquiring skills across a range of disciplines, you will be able to stand out in the marketplace and generate better problem-solving solutions.
Additionally, you will develop a deeper understanding of how your role impacts other functions of the organization and vice versa.
2. Individualized Attention from Experienced Professors
The professors at Concordia University Texas are one of the factors that make the University so unique.
Our small class sizes allow you to interact directly with your professors, who bring a wealth of experience and knowledge to the classroom with real examples and insights.
1. Education Built on a Christian Foundation
Concordia was founded in 1926 by a group of visionary members of The Lutheran Church-Missouri Synod (LCMS).
As an institution aligned with the LCMS, Concordia strives to incorporate the Christian faith into academic programs, including online degree programs.
CTX alumna Erika Duarte ('19) graduated from one of Concordia's online degree programs. Her favorite thing about CTX was the Christian learning environment.
"I love how Concordia intertwines Christian faith and career preparation," Duarte said. "You keep your beliefs and Christian thoughts, and CTX gives you knowledge to advance in the corporate world."