15 Organizations Headquartered in Austin, Texas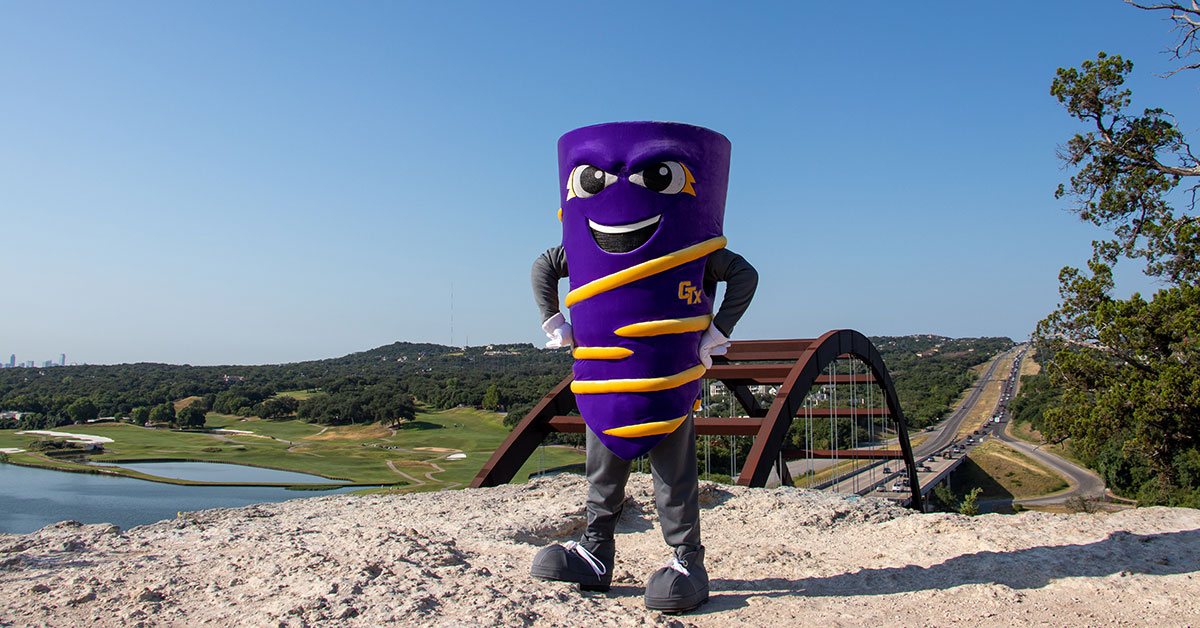 Concordia University Texas is located on 437 acres of beautiful land in Northwest Austin. Students at Concordia get the best of both worlds - a personalized, meaningful education at a small school and access to all the resources of a big city.
A recent LinkedIn report found that while Austin's rate of hiring growth slowed compared to 2018, the city still has the largest rate of all top metro cities in the United States of America. Concordia's location in this rapidly expanding city provides students with abundant opportunities for internships and jobs.
Here are 15 organizations that are headquartered in the Greater Austin area.
Alamo Drafthouse Cinema
You've likely seen a movie at Alamo Drafthouse Cinema, famous for its strict enforcement of movie etiquette. There are locations around the country, with a majority of them still in Texas.
Amy's Ice Creams
Amy's Ice Creams is a privately owned premium ice cream chain that offers a rotation of more than 350 flavors throughout the year. They're home to the famous Mexican Vanilla Ice Cream and have expanded into San Antonio and Houston.
Balfour
Originally founded in 1913 by Lloyd Garfield Balfour, Balfour produces graduation regalia for high school, college and military graduates in addition to championship rings and yearbooks. If you have a class ring, it was likely made by Balfour.
Oh, look — Concordia has graduation rings!
Dell Technologies
The computer and technology services giant is headquartered in Round Rock, Texas, just north of Austin. The Austin Business Journal reports that Dell employs 13,000 people in and around Austin.
GSD&M
This advertising agency was founded in 1971 by four University of Texas at Austin graduates, including Steve Gurasich, Roy Spence, Judy Trabulsi and Tim McClure (hence GSD&M). They're responsible for many notable campaigns, including the "Don't Mess with Texas" campaign for the Texas Department of Transportation.
The company has been owned by Omnicom Group since 1998, but the headquarters remain in Austin. GSD&M employs more than 400 people.
Indeed
Indeed is a worldwide employment-related search engine for job seekers and employers. The company is unique because it is co-headquartered in Austin, Texas, and Stamford, Connecticut. It employs more than 2,000 people in the Greater Austin area.
Kendra Scott
Founded by Kendra Scott, as you probably guessed, the Austin-based jewelry retailer is headquartered downtown. The company employs 2,000 people
Lower Colorado River Authority
The LCRA is a nonprofit, public utility organization that was created by the Texas Legislature in 1934. One of their many responsibilities is to manage the Highland Lakes and lower Colorado River. They also own and manage more than 40 public parks, recreation areas and river access sites.
McGarrah Jessee
Founded in 1996 by Mark McGarrah and Bryan Jessee, the brand development agency employs more than 140 people. They produce creative for companies like Frost Bank, Whataburger and Yeti.
National Instruments
The tech company develops automated test and measurement systems to help engineers solve challenges. The corporate campus is located just off the Mopac Expressway in north Austin.
RetailMeNot
RetailMeNot is composed of multiple websites that offer customers savings through coupons, codes and cash-back offers. The company employs more than 350 people in the Texas capital city.
Silicon Labs
Austin is known as "Silicon Hills" because of its multitude of tech companies. Fittingly, Silicon Labs, a company that designs and manufactures semiconductors, silicon devices and software, is headquartered here. The global company employs a total of 1,500 people.
Vrbo
The online vacation rental company has a rich history. Originally founded by David Clouse in Colorado as VRBO, Austin-based HomeAway (which offers the same services) purchased the organization in 2006. In 2015, Expedia Group Inc. bought HomeAway. In March 2019, HomeAway and Vrbo combined to become the re-branded Vrbo.
The company recently broke ground on a 300,000+ square-foot facility at the Domain Northside.
Whole Foods
Whole Foods began as one health food store in Austin in 1980. Since then, it has grown into a multinational supermarket chain. Amazon purchased the grocer in 2017, and the Whole Foods headquarters remains in Austin.
YETI
If you don't have a Yeti tumbler, it's almost certain that one of your friends does. The manufacturer makes coolers, tumblers and other products geared toward outdoor enthusiasts. The company employs hundreds of people.
Did you know that Concordia's Vocation & Professional Development center can help you with all things related to your career? Drop by C244 in Cedel Hall to fine-tune your resume, practice interviewing and much more.