Summer Before College Checklist: The Parent Edition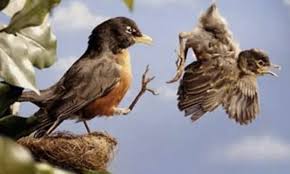 Parents, get ready!
RSVP to Orientation

✓
Our orientation, Embark!, is held three times. Session One takes place July 16-17, Session Two takes place July 19-20 and Session 3 (only open to out-of-state and international students) takes place August 22-23.
While you and your son or daughter will attend some events during Embark! together, parents do attend some of their own lectures and sessions. Make sure your student is registered!
Cover Health Coverage

✓
Double-check your health insurance policy, and discuss it with your Tornado to-be. Make sure they understand terms such as deductible, coinsurance and co-pays.
Remind them to stay on top of their annual physical exams, their dental checkups and their eye appointments. If they receive a prescription from the pharmacy on a regular basis, help them research where the medication will be picked up from in the future.
Money Talks

✓
Set the record straight on money matters. Make sure to let your student know what you will pay for, and what they will be responsible for. Consider costs such as textbooks, groceries, leisure cash, gas and housing.
Life Skills

✓
If your student can't do laundry, cook or manage a budget, it might be time to pass on these nuggets of wisdom. It isn't too late to spread your wisdom!
Communication Expectations
✓
Are you a go-with-the-flow parent who doesn't need their offspring to check in too frequently? Are you a parent who will stay up worrying all night if their child forgets to call them? Are you somewhere in the middle?
Now is the time to talk with your student about how often you expect to hear from them, and how you want to hear from them: text message, phone call, video chat, message in a bottle, snail mail, etc.