Personalized Education at Concordia University Texas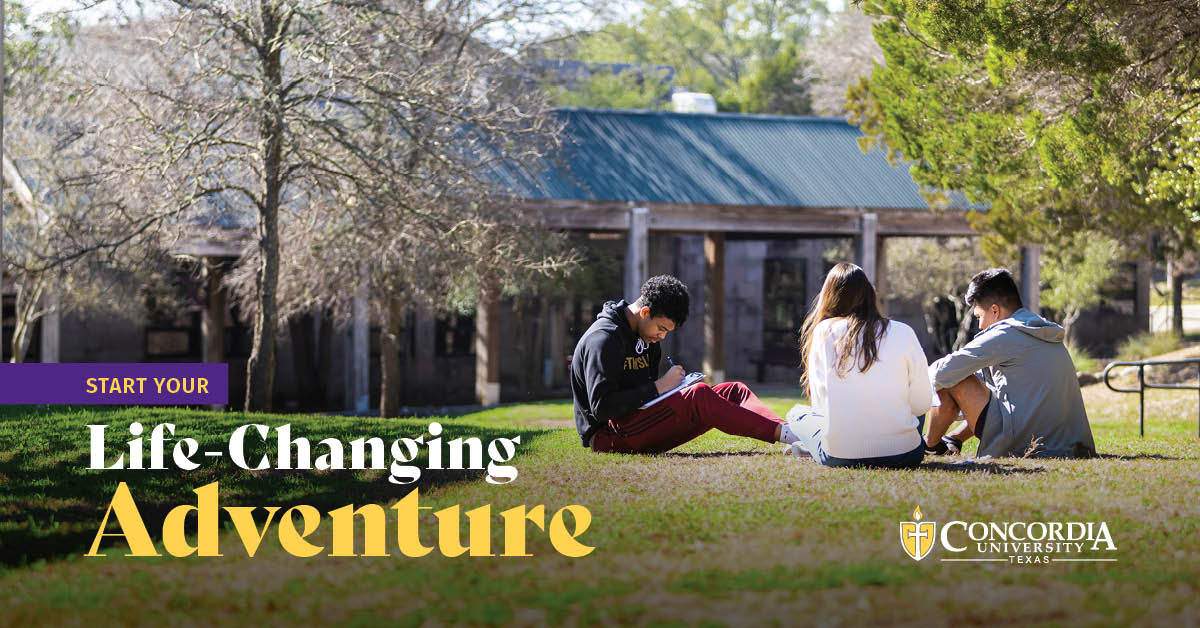 Concordia University Texas recognizes that every student is unique. Our small classes, accessible professors and supportive resources allow each CTX student to embark on a life-changing education that is personalized to meet their needs and academic goals.
Streamlined Admissions Process
You work with the same admissions counselor throughout the entire process. From application to initial registration, an admissions counselor walks you and your family through each phase of admittance, including financial aid.
Student Academic & Financial Planners
Once you're enrolled in your first semester of classes, your new go-to people for any questions you have are your student academic planner and your student financial planner, and they will be the same people you work with during your time at CTX. You don't have to worry about being bounced between different departments.
Your student academic planner helps you register for classes and plan your degree. Your student financial planner helps you with all things related to finances — FAFSA, tuition payment plans, scholarships and more.
Your student academic and financial planners are located in Student Central, Concordia's one-stop shop for all of your questions. If you don't know where to go, start here!
Individualized Attention from Professors
You're more than just a number at Concordia. With an average class size of 15, you can interact directly with your professors and participate in exciting class discussions.
Concordia's faculty members go above and beyond. They invest time in getting to know their students and their goals so they can better serve them, and they are easily accessible during office hours. Additionally, they bring valuable insights from their industry experience into the classroom.
Customizable Degrees
Concordia offers more than 20 majors across four colleges and multiple ways to further customize your degree.
Many programs, such as the Bachelor of Business Administration, offer concentrations or specializations, which allow you to focus on a specific area within the program. For example, a student pursuing a BBA concentrates in Accounting & Financial Management, Global Healthcare Policy & Management, Human Resources & Management, or Marketing.
Some programs also offer minors. The Communication program, for example, offers three minors to non-Communication majors, including Interpersonal Communication, Public Relations & Advertising, and Visual Communication.
Majors such as Teacher Education and Music also offer certification programs, including the Christian Teacher Diploma, Lutheran Teacher Diploma and Director of Parish Music certification.
One-on-One Support
Concordia's Academic Support Center includes the Success Center, Math Center, Speaking Center and Writing Center. CTX staff and free tutors will work with you one-on-one to help you with coursework.
Additionally, Concordia's career center, Vocation & Professional Development, will work directly with you to help you find an internship, improve your resume, conduct a job search and more. By sitting down and talking with each student, VPD is better prepared to help students.