RecognizeGood 2019 Ethics in Business Awards Finalists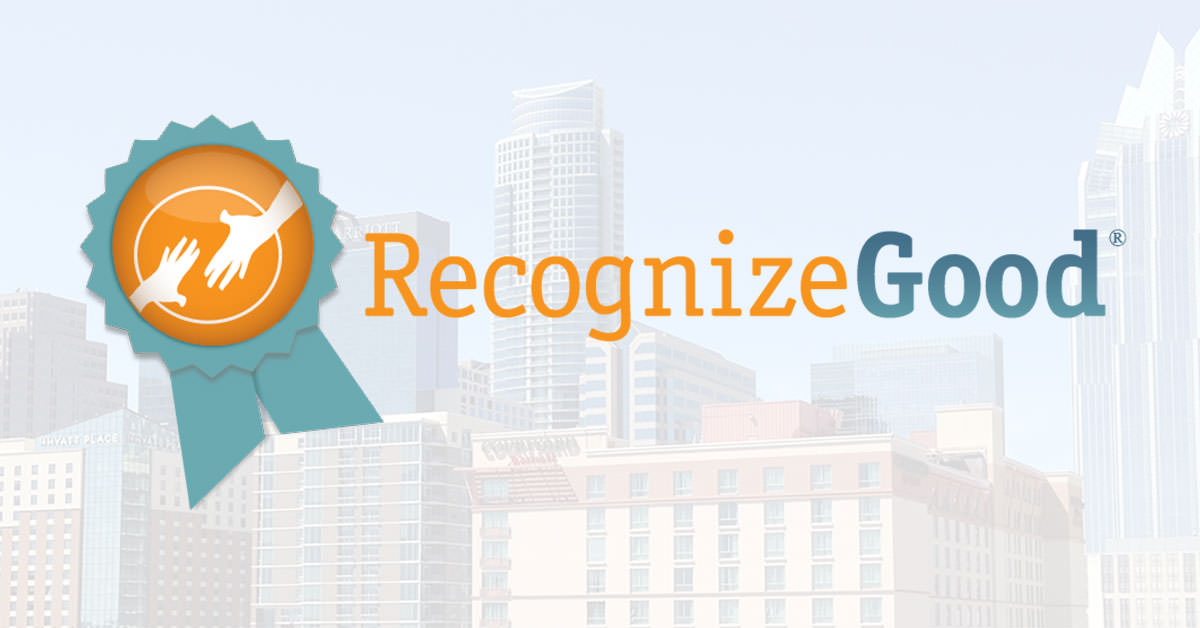 With the mission of developing Christian leaders, Concordia has been a proud partner of RecognizeGood for nearly ten years. RecognizeGood is a nonprofit devoted to recognizing and celebrating ethical businesses, organizations and individuals within the Central Texas community.
CTX hosted the Ethics in Business Award Alumni Reception on March 14. Business and community leaders networked in the Welcome Center before moving into the Chapel, where they heard a panel of previous award winners speak on certain topics.
Steve Jakobs, executive director of Capital Idea, was joined by Robert Stirling Phipps of Per Stirling and Amber Wakem of Start-Up! Kid's Club. All three panelists agreed that receiving an ethics award is a great motivation to do an internal audit of their organizations and better define who they are as organizations in relation to ethical standards.
CTX students play a big part in the awards, conducting phone interviews and in-depth research to narrow a list of over 50 nominees down to 15 finalists for five categories.
RecognizeGood announced the finalists the next morning (March 15) on CBS Austin's "We Are Austin" show.
The finalists for the 2019 Ethics in Business Awards are:
Large Business
Mid-size Business
Small Business
Nonprofit
Individual
CTX students will now begin a rigorous, in-depth review of each finalist and present their findings to an independent selection committee who will select the final award recipients. The winners will be announced at the annual awards luncheon on May 23, 2019, at the AT&T Conference Center.
RecognizeGood's dedication to ethical organizational practices aligns with our mission of developing Christian leaders. The partnership gives CTX students interview and vetting experience, along with valuable networking opportunities.