About
,
Concordia-Community-Events
,
Student-Life
Embracing Diversity: Reflecting on the Fall Fiesta Event at Concordia Texas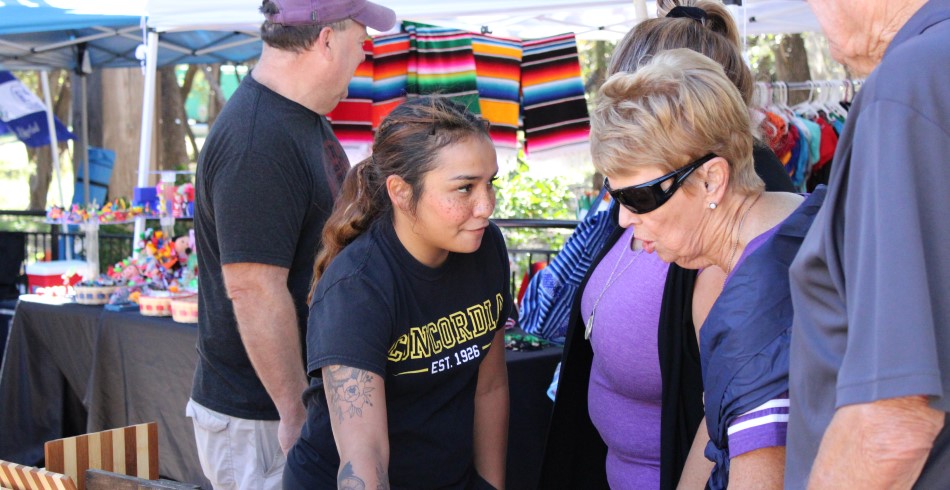 Photography by: Kayla Clayton
Embracing Diversity: Reflecting on the Fall Fiesta Event at Concordia Texas
This month, Concordia University Texas held the highly anticipated Fall Fiesta Event, a celebration uniting the campus community in a display of culture, unity & shared values. Students, professors, and staff enjoyed a day of exciting events while dressed out in their favorite Concordia Texas gear, including welcoming the Latin America Market in addition to an appealing variety of food trucks to suit all appetites.
"Through my time at Concordia Texas, I have seen this community come together to build programming, initiatives, and care for students. We believe that every student should feel like they belong, are supported, and successful at Concordia Texas," Cindy Melendez, Vice President of Student Success, and leader of the University's Hispanic Serving Institution (HSI) Task Force said.
The University's Hispanic Serving Institution Task Force is comprised of full-time faculty and staff, whose work on the task force is motivated by passion, interest, and creating a place where students from all backgrounds can find community at Concordia Texas.
Concordia Texas is committed to welcoming students of all backgrounds and celebrating Hispanic heritage and culture on campus. "We aim to celebrate Hispanic Heritage Month every year with the premise that this celebration openly invites the entire campus community to learn about our culture and to extend one of our values, which is family," Melendez said.
This approach was displayed during the exciting Fall Fiesta event when Concordia Texas and the Latin America Market partnered to invite community members to engage in cross-cultural interaction by showcasing an extensive range of traditions, crafts, and cuisines.
The Fall Fiesta celebration shows the effectiveness of cooperation, instruction, and celebration in creating a school environment that values diversity in all its representations.
A special thank you
As we close Hispanic Heritage Month, we would like to recognize all the members of Concordia Texas's Hispanic Serving Institution Task Force: Nicolette Boessling, Iza Castillo, Gisselle Guajardo, Angelica Maldonado, Francisca Martinez Hernandez, Cindy Melendez, Alyssa Norton, Claudia Pequeno, and Anthony Rodriguez.
Check out our events calendar to discover exciting upcoming campus activities.
Explore Events