Academics-Nursing
Reserve Your Spot in Concordia Nursing Program Your Freshman Year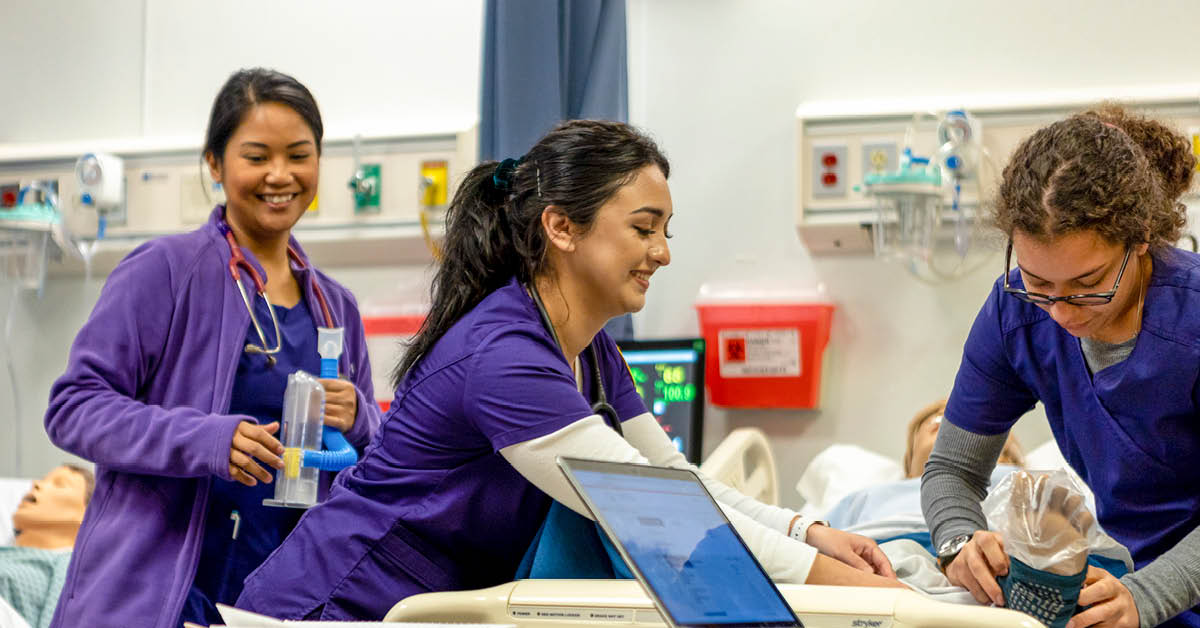 Concordia University Texas Nursing is ranked by RNcareers.com as the third-best Bachelor of Science in Nursing (BSN) program in Texas and the seventh-best BSN program in the U.S.
The BSN Direct Entry Track allows you to contingently reserve your place in Concordia's prestigious Nursing program your freshman year. The comprehensive education you receive from Concordia's experienced Nursing professors will prepare you for life-changing work as a nurse.
Concordia's BSN Direct Entry Track
The traditional path for incoming freshmen into Concordia's Nursing program includes completing two years of Pre-Nursing coursework and then applying at the end of the two years for entrance into the Nursing program. Concordia's BSN Direct Entry Track is designed specifically for freshmen and enables you to secure a spot in the Nursing program your first year.
Incoming freshmen who have been admitted to Concordia University Texas as Pre-Nursing majors will be evaluated to determine their eligibility for direct admission into the BSN program.
If you are eligible, your admissions counselor will invite you to apply to the BSN Direct Entry program. Once you're granted admission to the Direct Entry Track, your spot in the BSN program is secure as long as you meet the final requirements before beginning nursing/clinical work.
Why Should I Apply to Concordia's BSN Direct Entry Track?
Nursing school is competitive, so if you qualify for Concordia's BSN Direct Entry Track, you will have a guaranteed spot in a high-ranking Nursing program your first year, contingent upon meeting all final requirements.
Additionally, students on the Direct Entry Track receive additional academic support. CTX will work with you to ensure that you complete all of the pre-requisites and other tasks needed to begin your nursing/clinical work.
Admission Requirements
You must meet the following requirements to be eligible for Concordia's BSN Direct Entry Track:
Cumulative high school GPA of 3.75+

GPA of 3.5+ for high school science courses

GPA of 3.5+ for high school math courses

Once you're admitted to the program, you will complete the first two years of Pre-Nursing coursework. Before you join a BSN cohort and begin nursing/clinical work, you must meet the final requirements:
GPA of 3.0+ in Natural Sciences courses

Achieve minimum score requirement on the Test of Essential Academic Skills (TEAS V) within one year before beginning Nursing coursework

American Heart Association CPR certification from the "Basic Life Support for Healthcare Providers" course

Criminal background screening

Drug screening

Background checks for both the University and the Texas Board of Nursing

Satisfactory completion of all immunization and health participation requirements through Castle Branch