Start Your Life-Changing Adventure at Concordia University Texas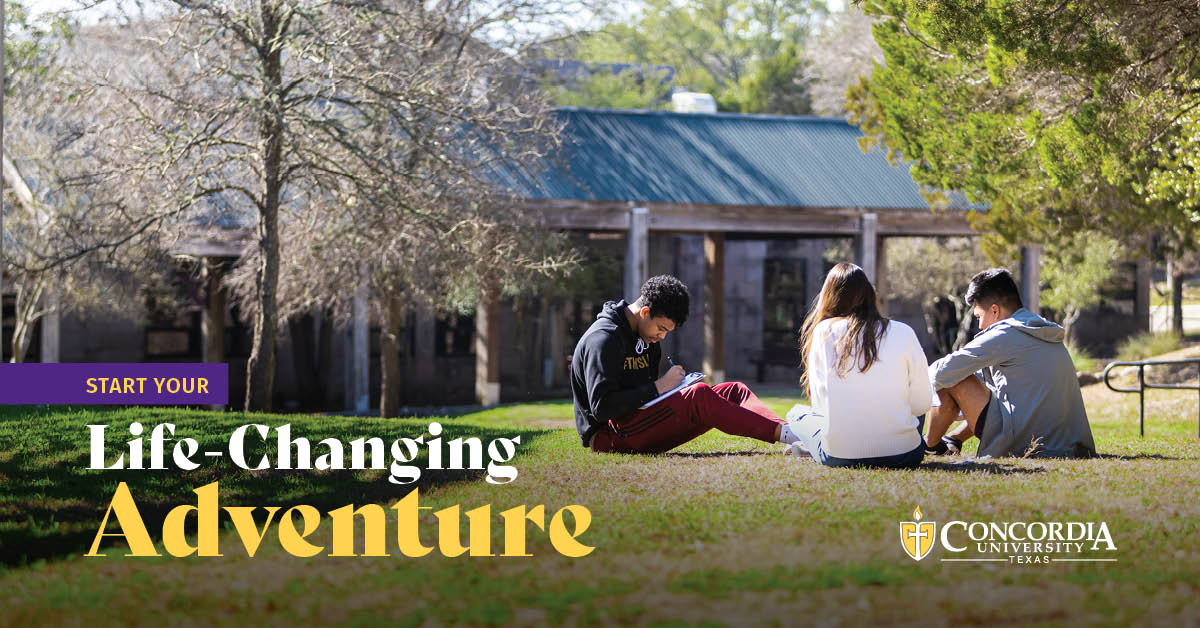 [Written by the Department of Enrollment Marketing]
Concordia is excited to launch the new campaign, "Start Your Life-Changing Adventure at Concordia University Texas." Our central focus is to support the success of our students in every part of their adventure.
We recognize that each student is different. Through our values of caring for people, trust and courage, Concordia offers students the ability to personalize their higher education experience to meet their needs: mind, heart, body and soul.
Why Life-Changing Adventure?
The new campaign is inspired by Concordia's vision to be the premier university where the adventure of faith, learning and life-changing experiences leads to meaningful work.
Concordia University Texas is a destination where students experience and create the adventure of a lifetime. The University offers all students, whether online or on campus, unique opportunities not found at other institutions, and these experiences will forever change their lives.
The campaign conveys the strength of Concordia's programs, yet the flexibility to fit each student's needs. It emphasizes the individuality of each person, yet the unity of the CTX community.
Students seeking life-changing adventure will find it at Concordia University Texas.
Types of Life-Changing Adventures
Concordia has identified ten categories that encompass the range of experiences the University offers:
Education

Competition

Faith

Connections

Innovation

Stewardship

Opportunities

Leadership

Work

Friendship
Each CTX student embarks on an adventure completely unique to them. What will your #CTXadventure look like?