Stay Informed About Student Activities on Campus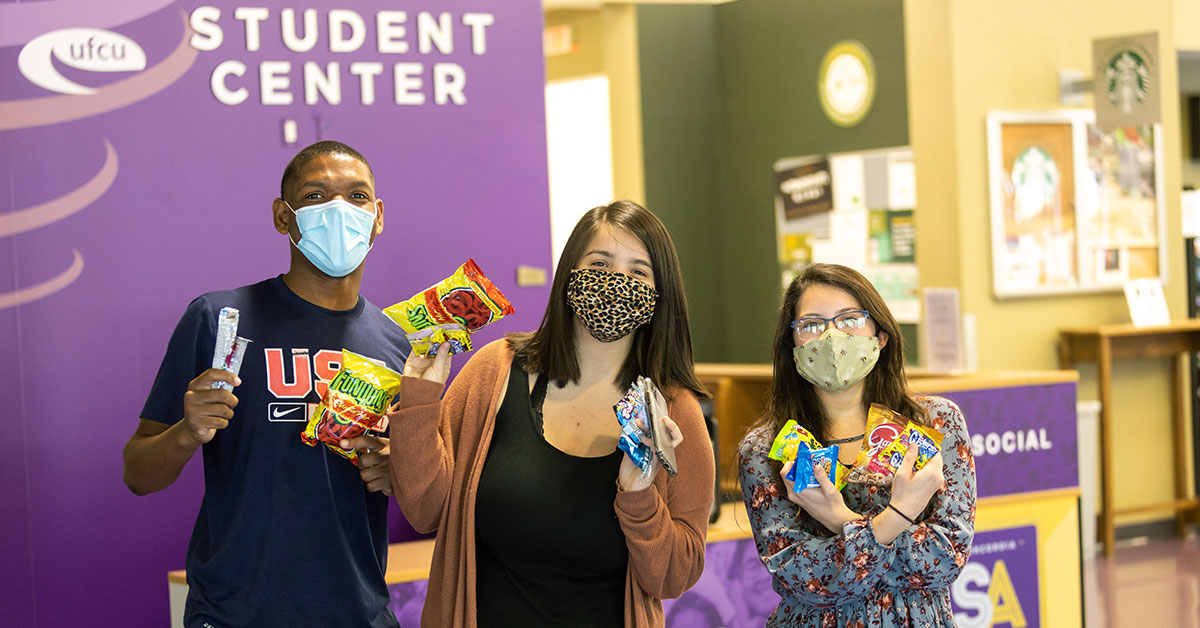 One of the things that sets Concordia University Texas apart is the tight-knit community, and we invite every student to become a part of the community. Student Activities coordinates programs and events that make it easy to get involved with the CTX community.
What's Happening on Campus?
There are three primary resources you can use to see what's happening on campus.
Concordia Hub
Concordia Hub is a new resource from Student Activities. It has everything you need to know about things happening around campus.
You can filter events by categories, organizations, tags and dates. The home page is customizable, and you can download the Concordia Hub app for iPhone in the App Store.
This is the hub where you can view the events for all student organizations. With a variety of clubs, there is a student organization that's right for you. The Communication Club, Concordia Veteran Corps, DECA, Fellowship of Christian Athletes, Mission Club and Student Nursing Association are just some of the student organizations at Concordia.
Social Media
Student Activities is on multiple social media platforms, too.
You can follow @CTXStudentLife on Twitter, Facebook and Instagram.
Tornado Watch News
Each week, current CTX students receive Tornado Watch in the inbox of their ctx.edu email account. This weekly newsletter shows you everything that's happening for the week.
Intramural Sports
In addition to student organizations and activities, Concordia offers intramural sports. Have fun playing a game you love while forming friendships.
You can sign up for an intramural team through IMLeagues.
Please Note: Concordia's intramural sports have been postponed for the Fall 2020 semester because of COVID-19.
Tornado Tuesdays
In partnership with University Federal Credit Union, Student Activities hosts Tornado Tuesday on the first Tuesday of every month. You can grab free snacks and refreshments, play games, enjoy music and catch up with your friends.
It's a perfect way to take a break from classes. Join us on the first Tuesday of the month anytime between 1 p.m. and 3 p.m. in the UFCU Student Center (Building B).