Survive Your Freshman Year with These Organizational Essentials!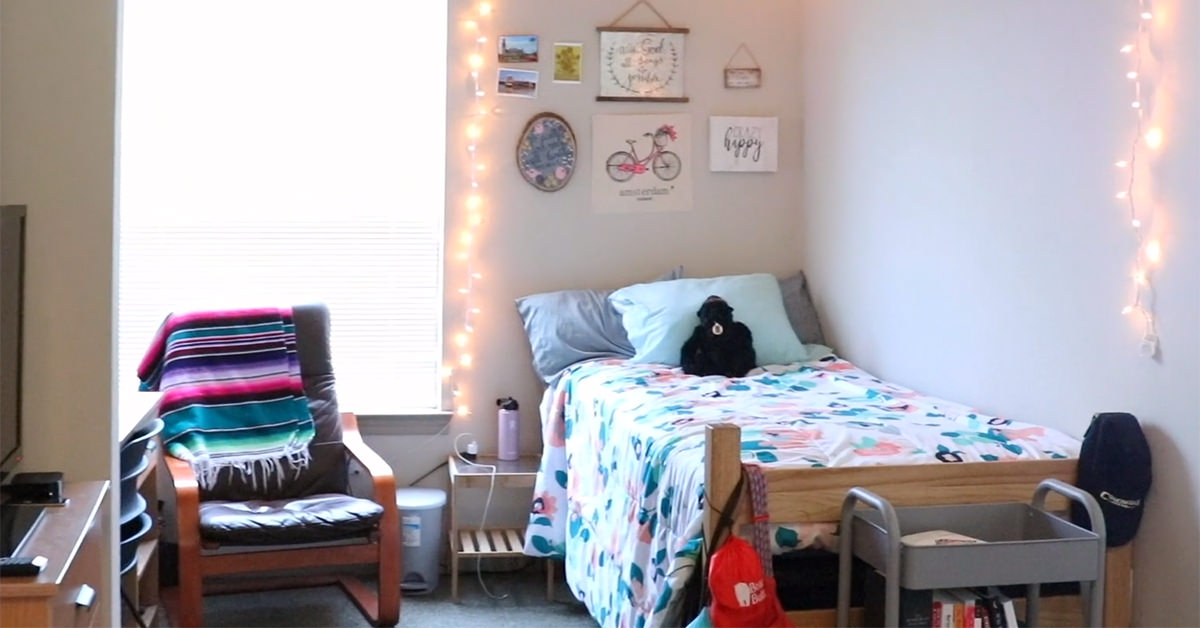 Hey, incoming Tornados!
We know that August is creeping around the corner, and we know college life can be both daunting and exciting.
So, to help ease a few of those common dorm room worries, here are some tips to guarantee an organized year!
Stack, Stack, Stack!
In a college dorm, your space is minimized, so maximize what you have by stacking! Dorm beds can be lifted higher than typical beds, allowing you to utilize the space underneath and prevent overcrowding.
Stackable Drawers are also a blessing as they allow you to not only remain easily organized (time for some high-quality sharpie labeling), but they are also compact enough to be out of the way.
Use those Walls!
In the past, walls have been the primary spot for Marvel posters (Endgame anyone?) and floating bookshelves. With a considerably smaller amount of space, decoration is important but so is convenience. Use items such as shower caddies and removable plastic pods to store desk supplies as well as toiletries.
Similarly, hanging closet organizers can be used to store sweaters, shoes and other types of clothing. Not a hanging kind of person? That's alright, simply use a drawer organizer. This puts all those pesky pencils, pens, sticky notes, and doodled-on journals out of the way while also ensuring accessibility should you need them again.
Attach a Bed Rail Cubby
Bed rail cubbies are odd little blessings that allow you to easily store and retrieve items that you use every day. Textbooks, remotes, laptops, water bottles, snacks—whatever your heart's desire, you can access right from the comfort of your own bed.
Foldable Storage Bins
Alright, this one may not be the most glamorous, but it is the most useful. Storage bins can be used for snacks, extra toiletries, shoes, and clothing (especially those sweaters you get to wear once a year). They can go in the bathroom, closet, or right under your bed. They may not be pretty, but they sure are versatile.
A Calendar...It's Worth it
Trust me Tornados, you don't think you need one until it's too late. Calendars are easy to come by, and they can be a real lifesaver. Though this may not be physical storage, it definitely helps to organize your schedule.