Faculty-and-Staff-Stories
,
Campus-Ministry
Celebrating Thank a Pastor Month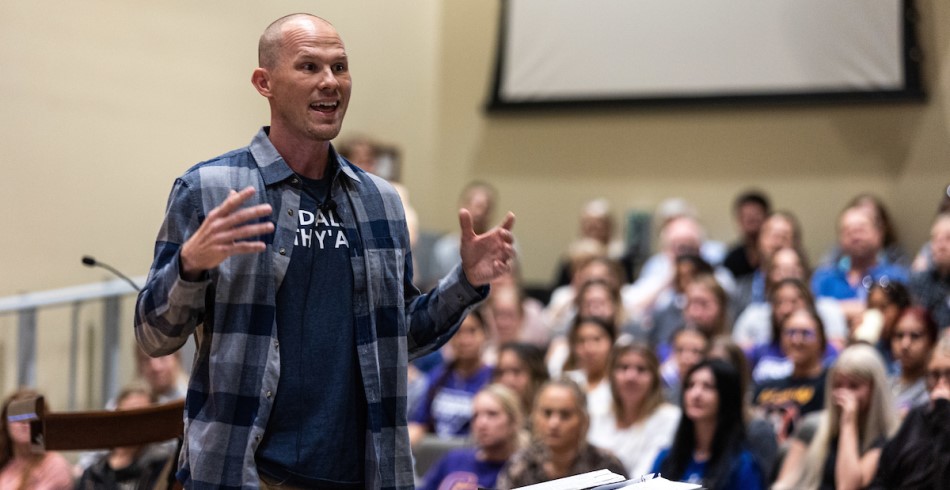 Reflecting on Pastor Jake's Impact
As part of National Thank a Pastor Month, we honor the mentors on Concordia University Texas's campus who support and uplift Students, Faculty, and Staff on their spiritual journeys. The lives of countless faculty, staff, and students are impacted daily by the work of the dedicated individuals on Concordia Texas's Campus Ministry Team, Pastor Jake Boessling, Pastor Steve Fick, and Pat Fick.
Our campus ministry leaders provide leadership and guidance, from student-led Grow Groups, where students grow in their relationships with God and others by being discipled by others, chapel services, mission trips, and a student-led Worship service, The Refuge.
"Last year, I was preparing to lead a message for The Refuge, and Pastor Jake was able to guide me through how to prepare a message for the students," Andrew Couser, one of Pastor Jake's campus ministry leaders, said. The campus ministry team's impact extends beyond intellectual development and includes developing a sense of belonging and inclusion within the campus community. "Pastor Jake has inspired me to become more welcoming to others and make them feel like they belong here," Couser said.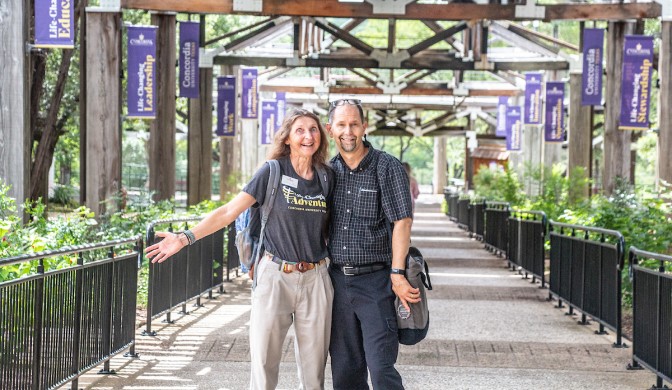 The impact of Campus Ministry extends beyond Pastor Jake, including Pastor Steve Fick and Pat Fick, who are instrumental in the spiritual development of students.
"Pastor Steve has done a great job of guiding me as I explore my faith and push my doubts to the point where they allow me to mature," Couser said.
Campus Ministry Team
Pat Fick serves our campus community with her heart for service, leading Concordia Texas's mission trips initiative. Campus ministry offers short-term and long-term experiences in our local Austin community and worldwide to engage students as they are prepared for lives of service.
"Pat has the enthusiasm you want to see in everyone and the capacity to establish a strong connection," Couser said.
As we reflect on Pastor Jake's and the Concordia Texas's Campus Ministry team's impact on our community, their commitment to supporting the spiritual development of students, faculty, and staff has made a lasting impression on our campus community.
Campus Ministry