The Journey from Caitlin to Miss Copeland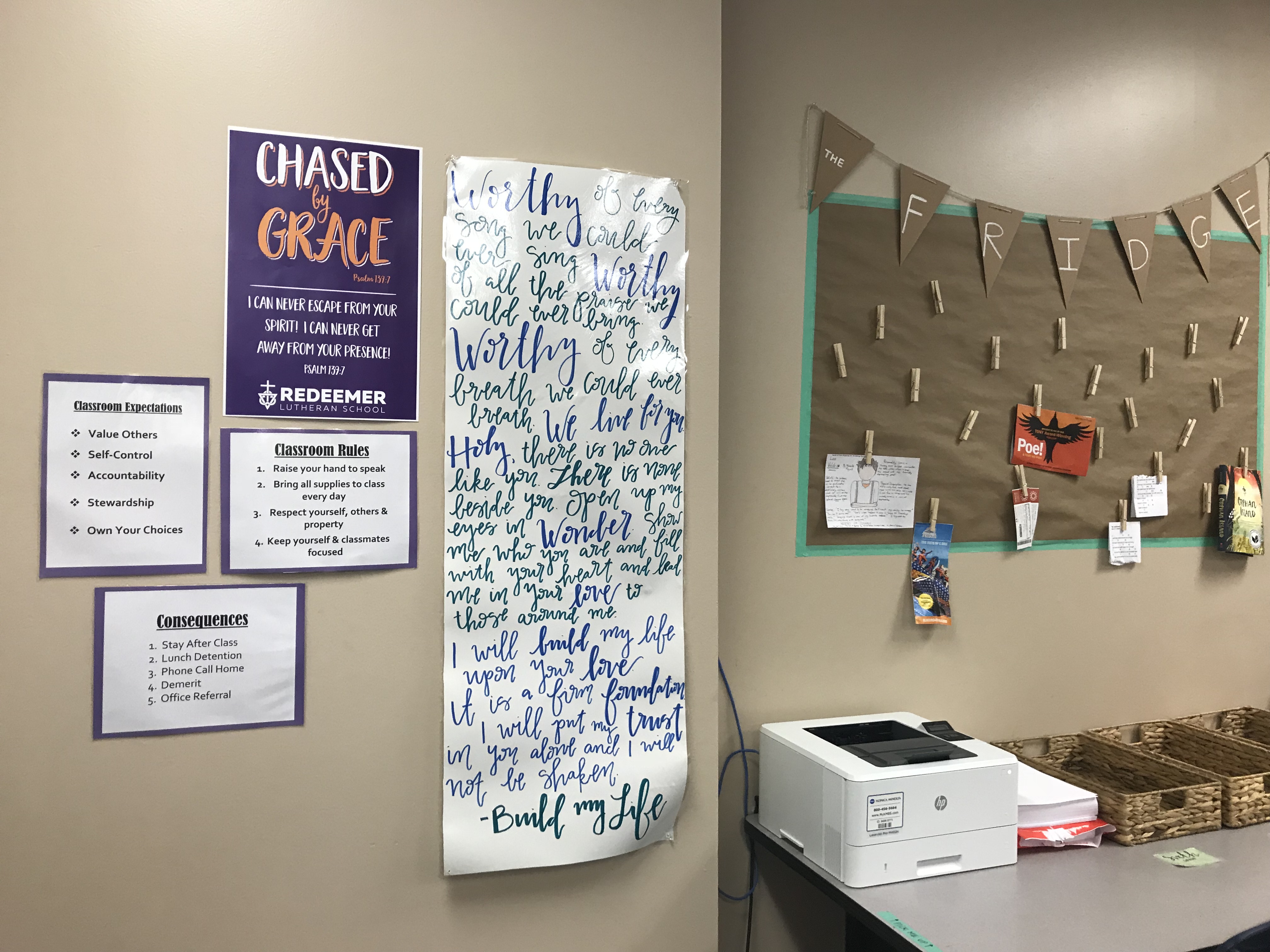 Recent graduate Caitlin Copeland was a bit of a celebrity while attending Concordia University Texas.
As a formerly conjoined twin who was separated from her sister, Emily, at 10 months old, the duo faced quite a bit of media publicity upon their graduation from Lutheran High North in Houston.
The twins went their own ways for college, with Emily opting to stay closer to home and enroll at University of Houston. When Caitlin entered CTX, several of the students and faculty had already heard of her story.
Caitlin went into college knowing she wanted to use her talents for teaching, and never went off course. She graduated this past spring with a degree in Education.
It wasn't long before Redeemer Lutheran School offered her a position as a middle school English and world history teacher. Her dreams of decorating her future classroom and educating children were coming true, after all.
"I student taught at Redeemer while I was enrolled at Concordia, so I already knew a bunch of the kids and staff before I started officially teaching," Caitlin said.
However, the transition from Caitlin to Miss Copeland wasn't quite as simple as she expected. Although she spent the summer earnestly planning out lessons and getting her materials organized, not everything was as easy to map out as she anticipated.
Experience is the best teacher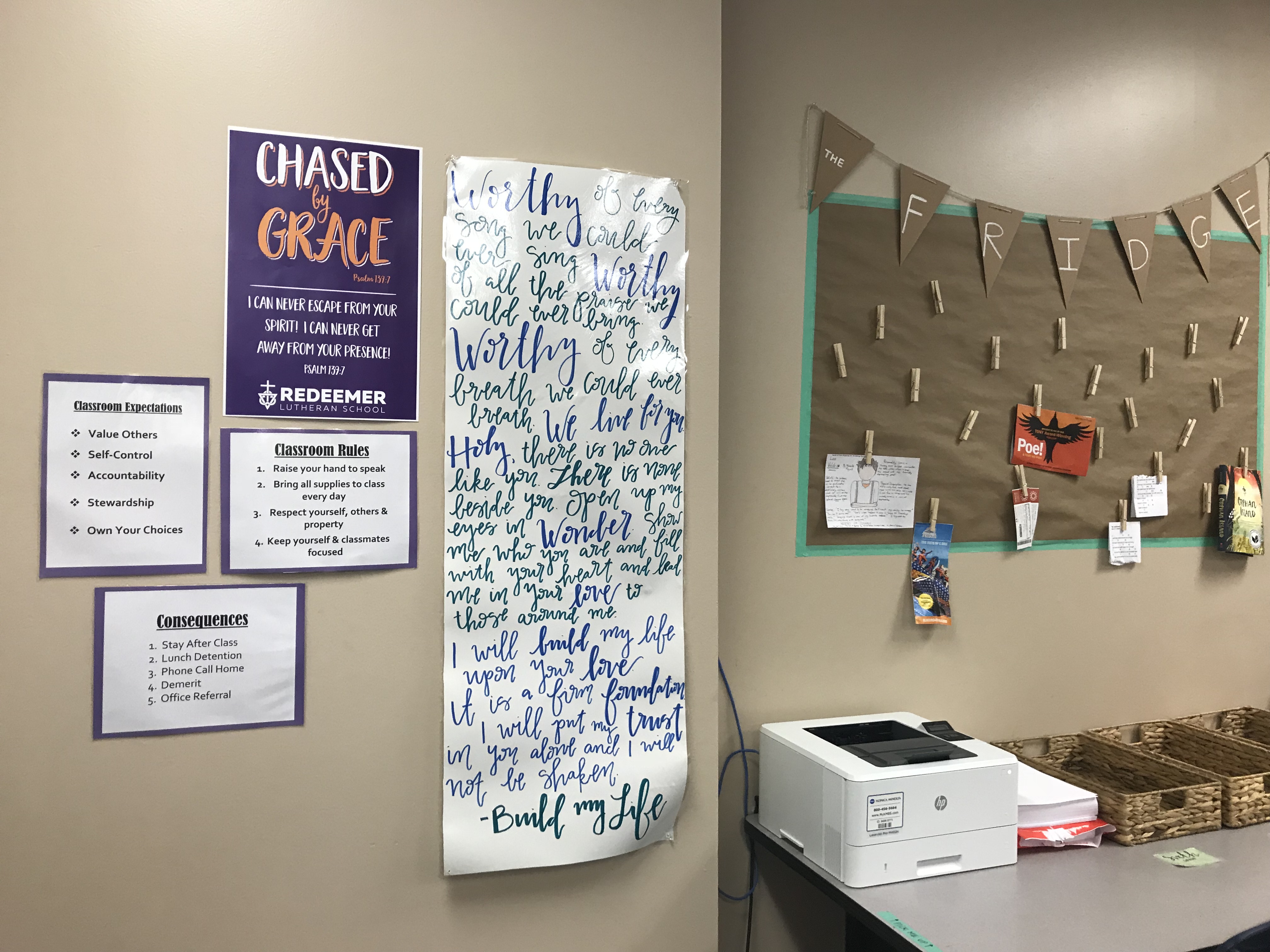 "I think I went into it a little too comfortable with my expectations," she said. "I thought since the students knew me from student teaching that it would be a piece of cake. A lot of my challenge was relearning a dynamic that I thought I had nailed down."
As a planner, she also has found not being able to always stay on track to be a little difficult.
"I'm realizing it's not about my plan, and not about ticking the boxes on my end, but ticking the boxes on their end," she said. "It's truly embracing the idea of taking it week by week. I'm learning to say 'God, use me today however you want.'"
She is also using the school's theme to keep her class connected.
"The theme this year is 'Chased by Grace,'" Caitlin said.
"I recently sat down my class and said, 'I'm going to give you guys grace, but I need grace too.' I'm still figuring things out, and they know this, so we discussed what it means to show grace to others and to ourselves."
Junior high school-aged students are complex
In a middle school world, Caitlin said the students are a lot harder on themselves than you might think.
"I told them that sometimes I am really hard on myself, and a few of the kids opened up and shared the ways that they are also hard on themselves. It was a good discussion."
Hands-on learning is crucial to success
Regardless of the fact that some things were more complicated than she thought they would be, Caitlin felt very prepared for teaching on the technical side of things.
"I expected the grading to be constant and heavy, I knew how things were going to be on the relational end of everything," Caitlin explained.
Student teaching also let her experience the kind of teacher she would be.
"I already knew how I was going to teach, so today I work with the fact that I know I don't have that sort of commanding presence," she said. "I work with the fact that I'm more one-on-one with them, not the calling-out sort of disciplinarian."
Support from coworkers makes all the difference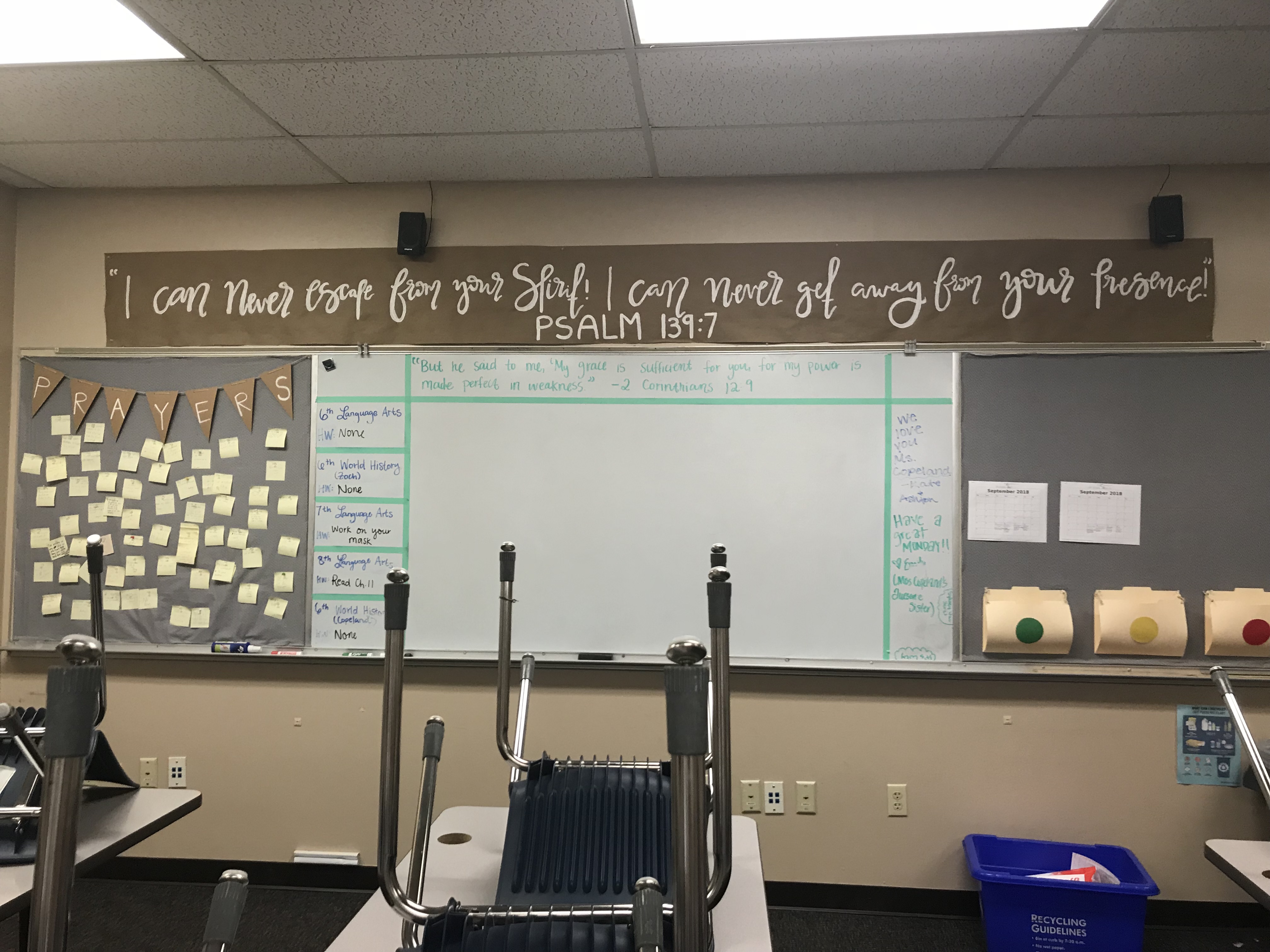 Thankfully, she has caring fellow teachers and a great mentor that guides her through all obstacles.
"When I had personal things going on, the team wrapped me up and took care of everything," Caitlin complimented. "They made sure that I knew I was wanted there."
The hours spent student teaching while at Concordia definitely helped Caitlin boost her classroom leadership skills.
"Student teaching was one of the best experiences I had in college," she said. "Although it isn't your job yet, it's important to pour all of yourself into the experience. You get out of it what you put into it."
As for now, she is comfortable continuing to develop with all of the on-the-job-learning that comes with being a first-year teacher.
"It's great to strive for perfection, but it's important to know it is not attainable," Caitlin said. "As long as my students know who they are, and whose they are, I will feel like I've done my part as a teacher."