The Sherlins Take San Diego by Storm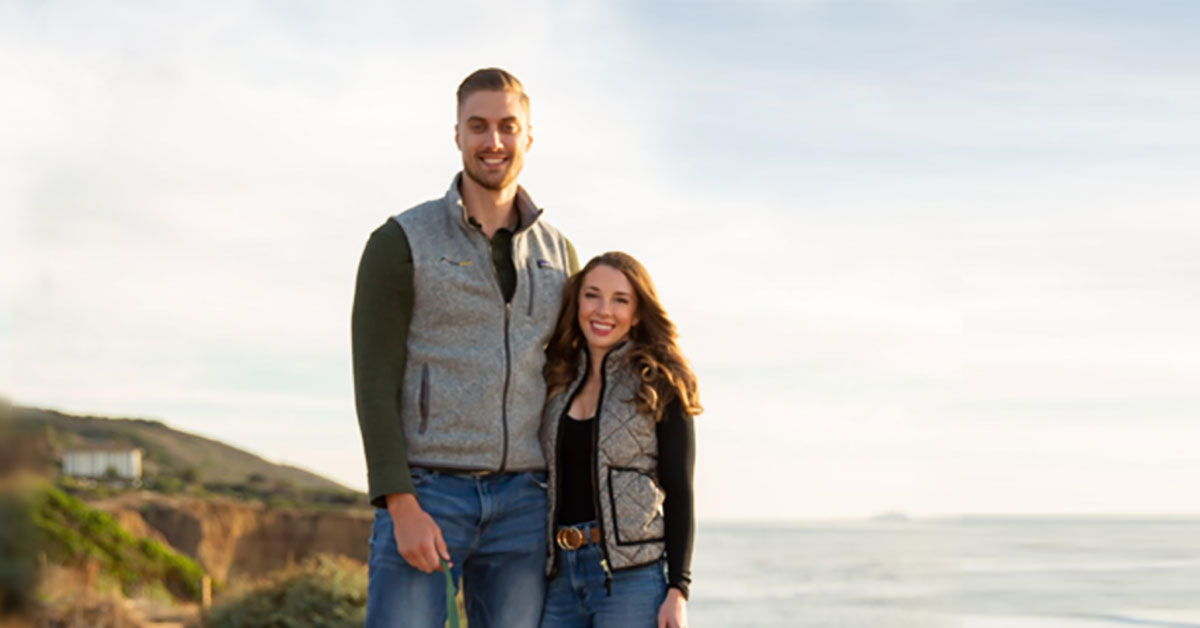 Michael ('11) and Torri ('12) Sherlin both earned their Bachelor of Arts degrees from Concordia University Texas. Marrying soon after graduation, they moved to San Diego, California. Mr. Sherlin began his business career while Mrs. Sherlin earned her JD from the University of San Diego School of Law in 2016. The Sherlins are taking San Diego by storm.
Concordia University Texas
Both of the Sherlins were highly involved at CTX. Michael Sherlin was captain of the basketball team, earned American Southwest Conference First Team All-Academic honors, and volunteered in the community.
Torri Sherlin was a member of the women's soccer team, the 2011 conference champion cross country team, and the track and field team, earning individual all-conference awards. She also volunteered within the community.
Leading in Business
Michael Sherlin launched his career as a channel development manager for a solar energy company. He then joined a telematics company that offers products to improve commercial driver safety and business productivity and was promoted from channel account manager to senior channel partner in less than two years.
After holding this leadership role for four-and-a-half years, Sherlin joined Zego as the director of channel management. The company handles payment processing, resident billing and utility management for property management companies. Zego serves around 6,000 residential real estate companies and works with all portfolio types, from single-family home developers and homeowner associations to property developers. Nearly 12 million residents across their clients' properties are served.
Serving Public Entities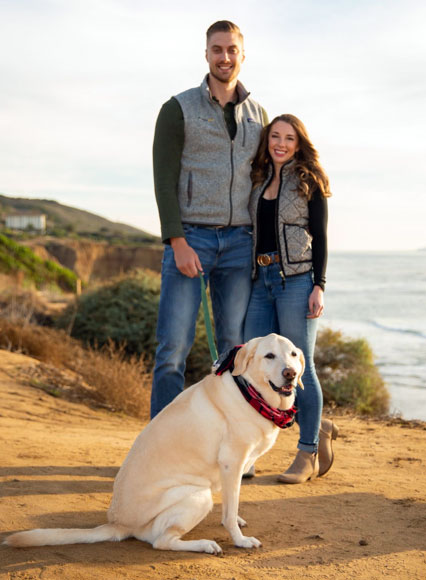 Combining her passion for protecting the environment and her commitment to serve others, Torri Sherlin's work as an attorney revolves around helping public entities, which is essentially the family business. Her parents have dedicated their careers to public entities; her father has served the county of San Diego for more than 40 years, and her mother has served the San Diego Unified School District for more than 30 years.
She began her career as a law clerk with a San Diego firm and gained further experience with Invisible Children and Stokes Wagner. Joining the plaintiff's law firm Baron & Budds in 2018, Sherlin is part of a team that has resolved more than $1.385 billion for public entities in wildfire claims over the past two years.
Her most recent success was resolving a high-profile wildfire case for $360 million with the investor-owned utility company Southern California Edison. Sherlin worked on behalf of 23 public entities that suffered taxpayer losses as a result of the devastating 2017 Thomas and Koenigstein Fires, the 2018 Montecito Debris Flows and the 2018 Woolsey Fire in California.
Sherlin also represents many school districts across California in litigation against e-cigarette manufacturer JUUL Labs, Inc. for creating an epidemic that puts the health and safety of youths at risk.
In their free time, the Sherlins enjoy hiking and exploring new places with their yellow lab, Mookie.
We congratulate the Sherlins on their achievements!