Three Generations of Concordia University Texas Tornados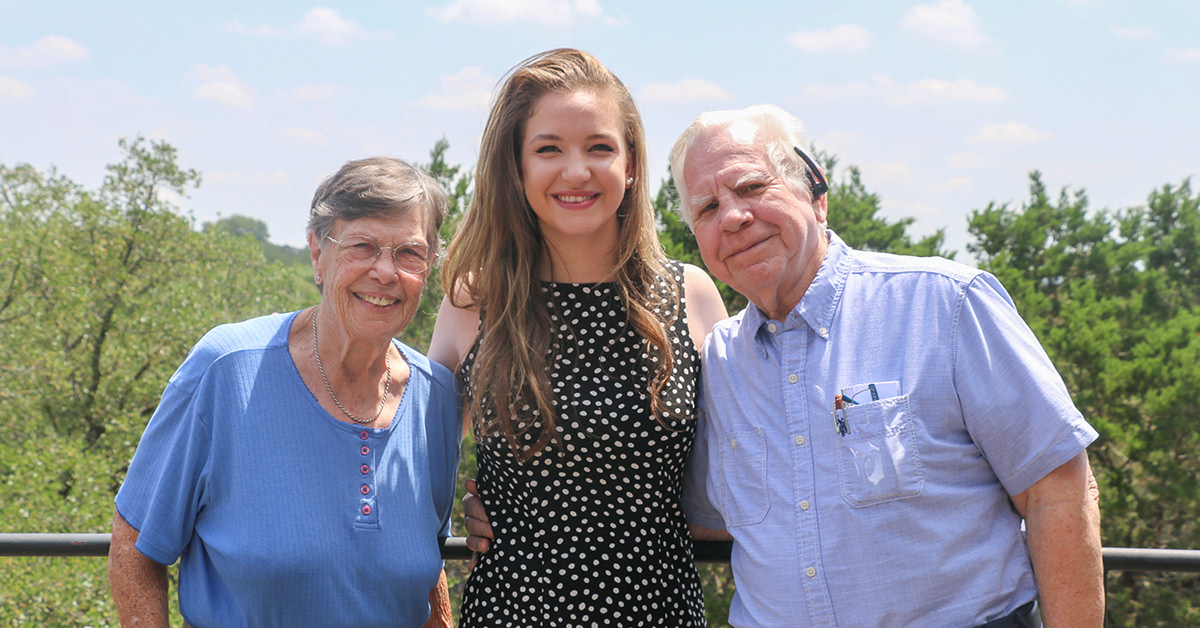 John and Lois Lange, their children and their granddaughter have all attended Concordia University Texas.
CTX has transformed from a two-year junior college on I-35 to a four-year university set on 437 acres. Learn about the incredible changes they've seen throughout three generations.
The First Generation of CTX Alumni
Lois Lange decided to go to Concordia Lutheran College because she wanted to become a teacher. She stayed at Studtmann Hall, the residence hall for women, where she made many friends.
At the time, the LCMS desperately needed teachers, so they created "supply teachers," who only needed two years and a summer of school to begin teaching. "I fell for it," Mrs. Lange said.
She was sent to California to teach children in middle school. "I like the time that I was out in California," she said. "I still have friends that I made way back. But I liked moving back to Texas."
Mrs. Lange took courses over the summer and completed her full degree and certification at Concordia University River Forest (now Chicago). When Lois returned and began working in Austin, she completed her master's degree at Texas State University.
John Lange originally planning to enter the pre-seminary track. However, he quickly shifted his studies elsewhere. "I learned real quick that Greek and I don't get along really well," he said.
John and Lois met in Houston, their hometown. "When I got to know what her family was like," Mr. Lange said, "I wanted to get to know her better." They spent time together each time Lois would return home from California during breaks and holidays.
Second Generation of CTX Alumni
Their two daughters, Theresa and Rebecca, both attended CTX in the late 1990s, when the school was still at its downtown location.
Additionally, Theresa's future husband, Greg Watson, also attended CTX. He was very involved on campus, serving as president of student government, director of student activities and more. After graduating, he frequently hosted barbecues for CTX gatherings.
Third Generation of CTX Alumni
Hannah Watson, a management major and communication minor, is the third generation of her family to attend CTX. Graduating in Spring 2020, she currently works in admissions. After visiting Concordia University Nebraska and experiencing cold temperatures, Watson decided to stay in Texas.
"Apart from Concordia University Nebraska, this was the only college campus I'd set foot on," she said. "I couldn't see myself anywhere else." She didn't realize the family history she had at CTX until she became a student herself.
Newspapers
The Langes were kind enough to show us several editions of Concordia Lutheran College's The Record, which was a campus-wide newspaper.
Both John and Lois appear in them, and according to Hannah, her older brother looks just like her father in one of the pictures.
We are so grateful to hear this family's story, and we thank the Langes and Hannah for taking the time to meet with us.
We want to hear how you're taking the world by storm! Share your CTX story with us at alumni@concordia.edu.