Student-Stories
,
Tips-and-Tricks
,
Campus-Ministry
,
Incoming-Students
Three practices to help you transition well to college!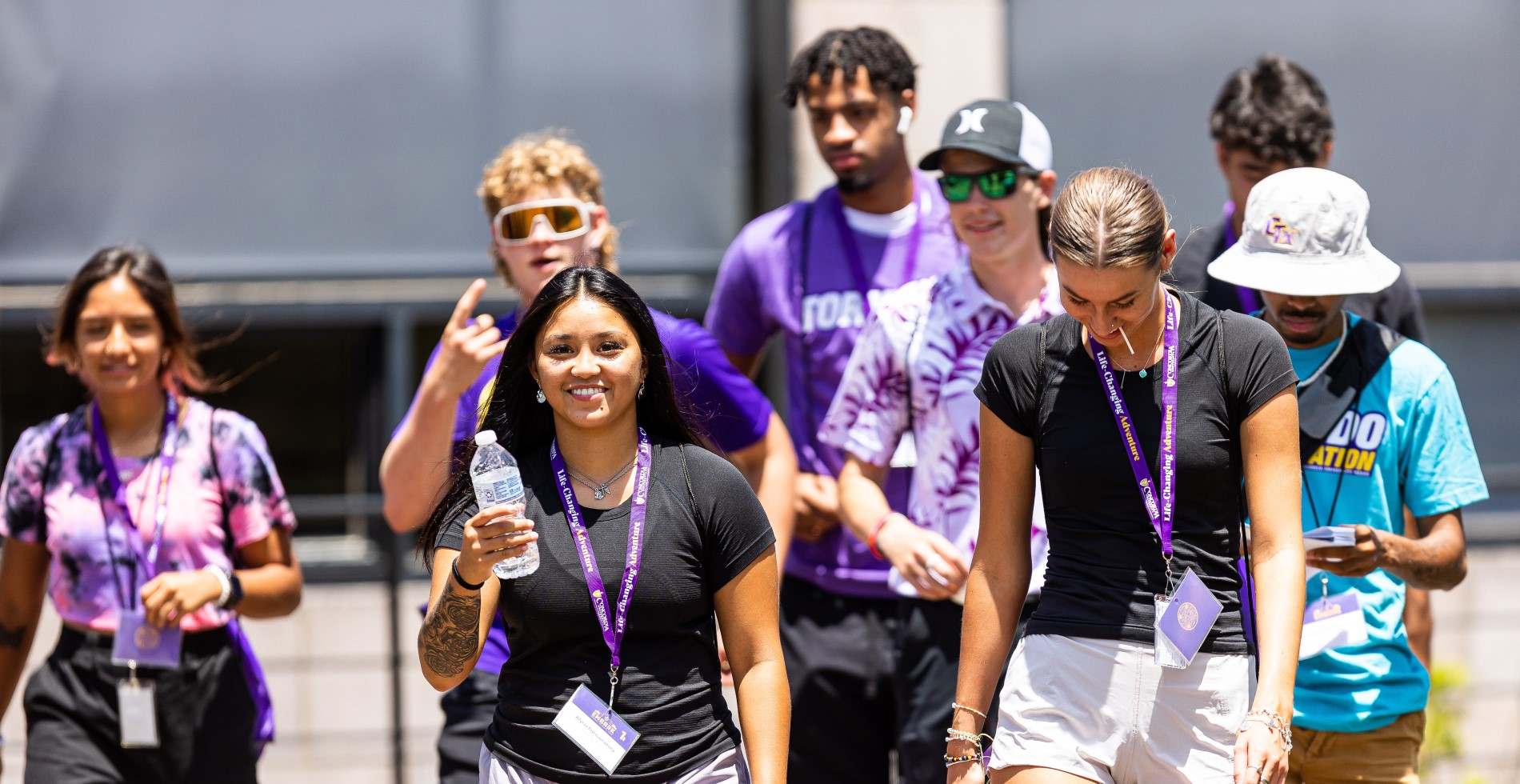 Transitions are tricky. Saying goodbye, meeting new people, and finding a new life rhythm can be super exciting and overwhelming. I want to offer three practical tips for high school seniors and incoming first-year college students to help the transition go well for life after high school.
Be yourself. God made you for you to be you. I remember when my daughter sang a song at her kindergarten graduation. She sang, "I am unique. I'm like nobody else. God made me very special. I am myself." You can sing that song about yourself too! You have been created with the combination of particular abilities, passions, and dreams like nobody else. Lean into those desires God has put on your heart. Be who God has made you to be. Don't lose yourself by trying to be someone else or impress new people by faking it. Practice being yourself by asking a trusted friend today, "What do you see in me that is unique and wonderful?"
Give yourself grace. During a transition, not everything goes as planned. You might have thought your senior year would go smoothly, but it didn't. You might go through a breakup, get benched, or get a bad grade. Life is hard. Tough stuff happens to everyone, and we can be our worst critics. God gives you grace upon grace to fill up your soul. Give yourself kindness and compassion as you try your best and stumble. Remember, failure is not fatal. Grace is a gift from God to you no matter what. Practice giving yourself grace by starting today by saying, "Today is a new day, and I am loved."
Enjoy each moment. We lose so many days trying to speed up the clock and transition too quickly. When I was 6, I wanted to be 12. When I was 13, I wanted to be 16. When I was 18, I wanted to be 21. Now, I have learned to enjoy each season of life. Before you know it, the new season of life will be here. Senior year is so special, with pictures, proms, and picking the next steps for life after high school. Enjoy the process by taking life one day at a time. Practice enjoying each moment by pausing right now to give thanks for three things about the moment of life you are in today. Write your list down and share it with someone close to you (or online with the world).
At Concordia University Texas, our students are from so many different backgrounds. We are a Christian community where you can rejoice in being yourself, hearing more about the grace of God, and being encouraged to enjoy each moment of life. Our community is a place where young adults can thrive in both their academics and their social pursuits. Check out the many programs we have to offer you, or, if you're a parent reading this, that senior you hope will choose to attend college next year.