Career-Services
,
Tips-and-Tricks
Tips to Master Your Next Interview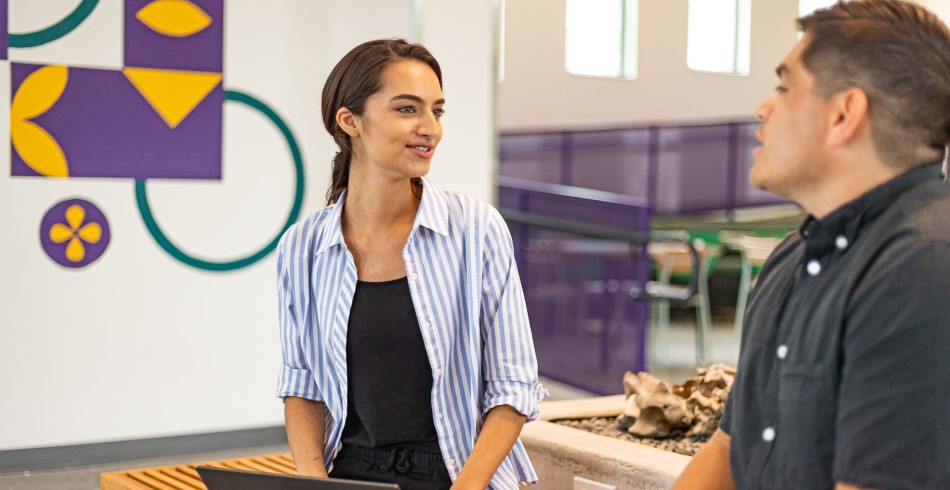 It can be easy to overthink ahead of an interview with a professional employer. Whether you've participated in an interview in the past and didn't like how it went or have an interview coming up that you need to prepare for, we've got you covered with helpful tips
Here are five things you can do to prepare and master your next job or internship interview:
1. Review the Job Description In Depth
The best thing you can do for yourself is to know and understand job expectations before the interview. By reviewing the job description in depth, you'll know what technical skills can be expected of you and get a better idea of the employer's psychology.
Do they value hard work? Timeliness? Company culture? Deliverables? These are all things you can anticipate by reading the job description thoroughly.
2. Be Prepared to Talk About Past Work Experience
Before your interview, consider your past work experience and what is relevant to the job you are currently applying for. More than likely, you won't need to share every detail about your previous work experience, so narrow it down to what closely matches the skills and expectations of your next desired role.
3. Research the Company
Interviewers like to see a candidate with passion and knowledge of the company. This shows a significant level of intentionality and passion, which tells the employer that you care about the organization and not just your paycheck. Researching the company also benefits you – you'll better understand its values, culture, and environment.
4. Take Care of YOU
Take care of yourself the day before an interview. Do an activity that relaxes your tension, eat a good healthy meal, and go to bed at a decent hour. It will make a difference the next day.
5. Dress for Success
"Dress for the job" is a widespread phrase but not always understood. This is the notion that by dressing and acting as if you belong in the position you want, others around you will naturally begin to see you in that position. Employers do not want to hire someone that is not confident in themselves. After all, how could they be confident in you if you are not confident in yourself?