Culture
,
Student-Life
,
Student-Stories
Top 3 Reasons to Join a Student Organization at CTX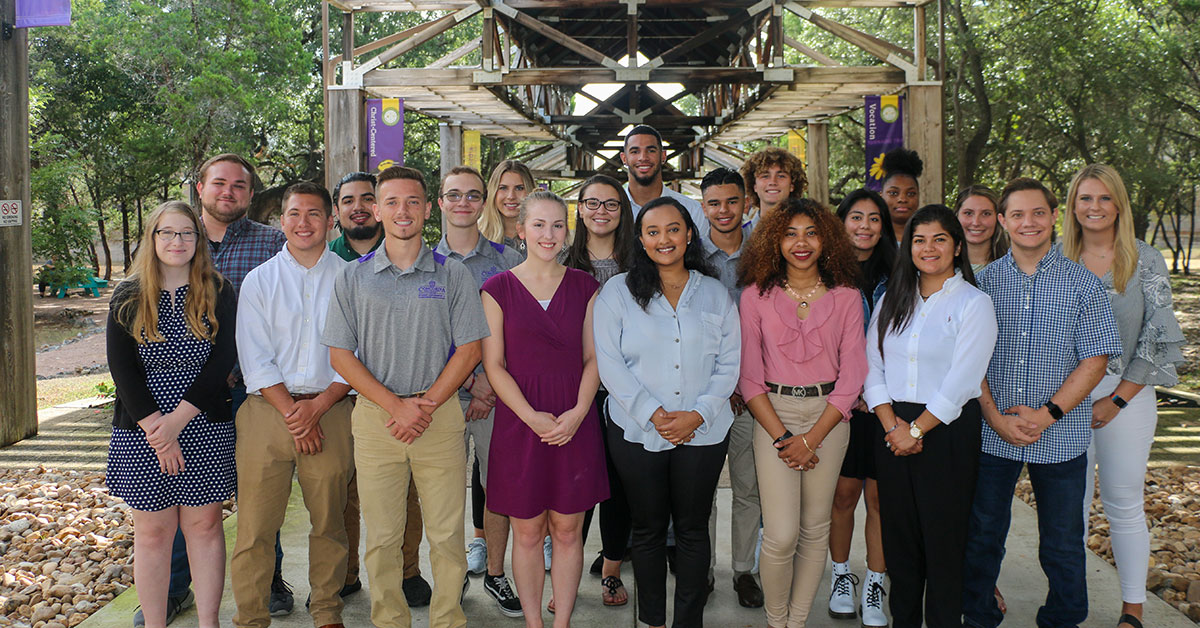 Concordia University Texas offers more than 20 student organizations. In addition to the opportunity to form life-changing connections, there are a variety of reasons why it's important to consider joining a student organization.
Why Should I Join a Student Organization?
There are a variety of benefits that student organizations offer. Concordia's student organizations will offer a Hybrid-Flexible format; you will be able to participate virtually or in person.
1. Connect with Others
Student organizations give you an easy way to form connections with other CTX students based on common interests. Plus, many organizations host guests from the greater community, allowing you to expand your network.
Through the CTX Concordia Veteran Corps, veterans have a community of support at Concordia. Through the Fellowship of Christian Athletes, student-athletes share their love of Christ and encourage one another in their faith.
2. Serve the Community
One of the most important reasons to consider joining a student organization is the opportunity to serve others.
The Mission Club is a student-run club that connects CTX students to Christ-centered service opportunities. CTX students have gone on mission trips around the world, sharing the good news of Jesus Christ while conducting community service.
3. Enhance Your Resume
Another important benefit of joining a student organization is the ability to bolster your resume. Employers look for recent graduates with experience in many forms (not just jobs), and participation in a student organization is a great way to enhance your resume.
The DECA chapter at CTX competes in statewide and international conferences, where students present business case studies to judges. The Emerging Professionals organization helps students prepare for their careers after graduation through professional development events.
Consider assuming a leadership role in a student organization to gain hands-on experience for your resume. Concordia's Student Government Leadership Association has an executive board, senators, representatives and officers.
CTX Student Organizations
There are a variety of groups you can join at CTX based on your interests:
Behavioral Sciences Club

Black Student Union (BSU)

Communication Club

Concordia Veterans Corps (CTX CVC)

CTX Alive (All Lives are Important, Valued & Equal)

DCE (Director of Christian Education) Club

DECA

Education Club

Emerging Professionals

Fellowship of Christian Athletes (FCA)

German Culture Club

Helping Hands

History Club

International English Honors Society (Sigma Tau Delta - Alpha Si Mu)

Latin American Student Organization (LASO)

Mission Club

Music Creators

Student-Athlete Advisory Committee (SAAC)

Science Club

Student Government & Leadership Association (SGLA)

Student Nurses Association (SNA)

Sustainability Club