Vocation & Professional Job Search Boot Camp Recap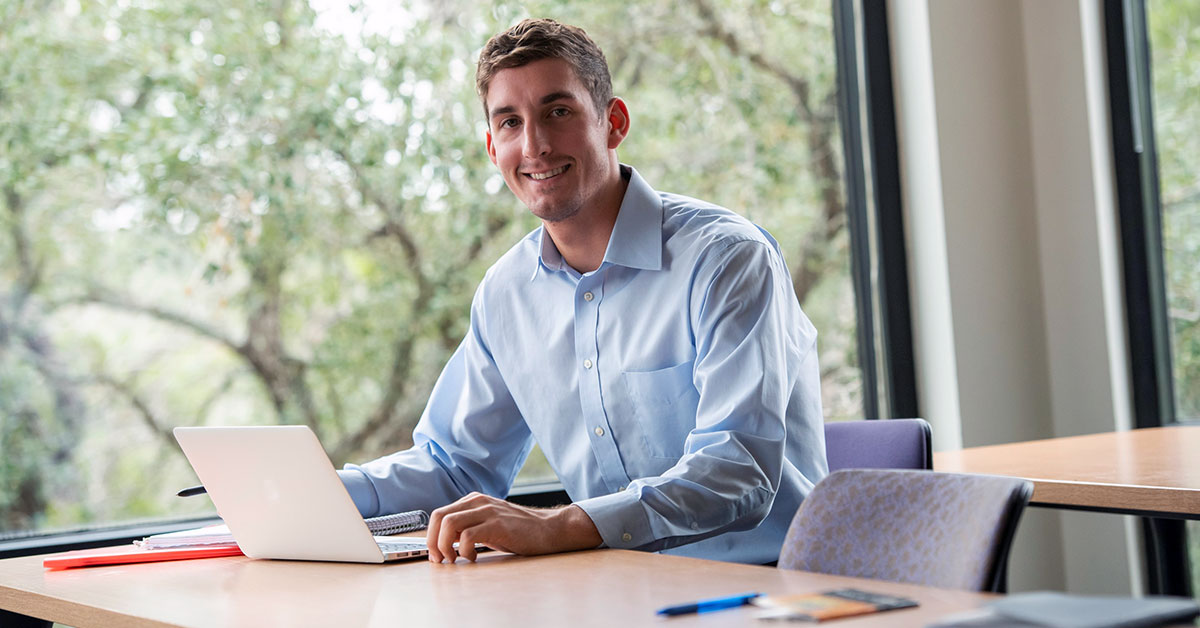 The Office of Vocation & Professional Development (VPD) at Concordia University Texas is much more than a career center; it offers all CTX students and alumni a pathway to meaningful work by providing a full range of career development services. To help you in your job search, VPD launched the Job Search Boot Camp.
CTX students, staff, alumni and other members of the community created short videos in which they offer helpful tips for conducting a successful job search. While these tips center around the new working environment caused by the COVID-19 pandemic, they are valuable for any situation.
Finding Meaningful Work During COVID-19
In this video, Dr. Don Christian, CTX president, shares seven ways to find meaningful work during the pandemic amidst a changing job market.
View Dr. Christian's tips for finding meaningful work.
Phone & Interview Tips
Danielle Walker is a Communication professor and coordinator of the Speaking Center, which offers CTX students free coaching for all forms of oral communication. She offers helpful tips for conducting phone and video interviews.
Improve your communication skills with Danielle Walker's helpful advice.
Successful Job Search
CTX alumnus Gary Mauk graduated with his Bachelor of Business Administration in Management in 2015. He now serves as a master data management analyst for outdoor retail company REI.
Mauk discusses two important lessons he learned at Concordia about searching for jobs.
Discover Gary Mauk's tips.
Take the Perfect Headshot
Concordia's staff photographer and alumnus, Matthew Brooks ('17), shows you how to take a professional headshot using your phone. He helps you with every part of the process, from lighting to editing.
Take the perfect headshot with Matthew Brooks' tips.
The Right Resume
Raven Perrin is a talent acquisition partner with Khoros, an Austin-based firm that offers online community and social media management software. VPD recently took a group of CTX students to visit the company.
Perrin leverages her experience and provides extremely valuable tips for creating a resume that stands apart.
Improve your resume with Raven Parren's advice.
Preparing for an Interview
Randa Scott is the director of Concordia's VPD. She shares tips and tricks to help you be well-prepared for interviews.
Ace your interviews with Randa Scott's tips.
Encouragement & Hope in Uncertainty
Brian Weaver is an alumnus of CTX and serves as the discipleship pastor at Gloria Dei Lutheran Church in Houston, Texas.
He shares verses from Romans to remind us that God is still sovereign in the midst of the uncertainty.
Be encouraged by Brian Weaver's message of the hope God gives us.
More Job Search Tips
CTX alumna Kinsley Fisher ('19) is a content strategist with Hyperlinks Media, a digital marketing agency in Houston, Texas. She shares what she learned at Concordia about conducting a successful job search.
View Kinsley Fisher's insightful job search tips.