WOW: Week of Welcome 2019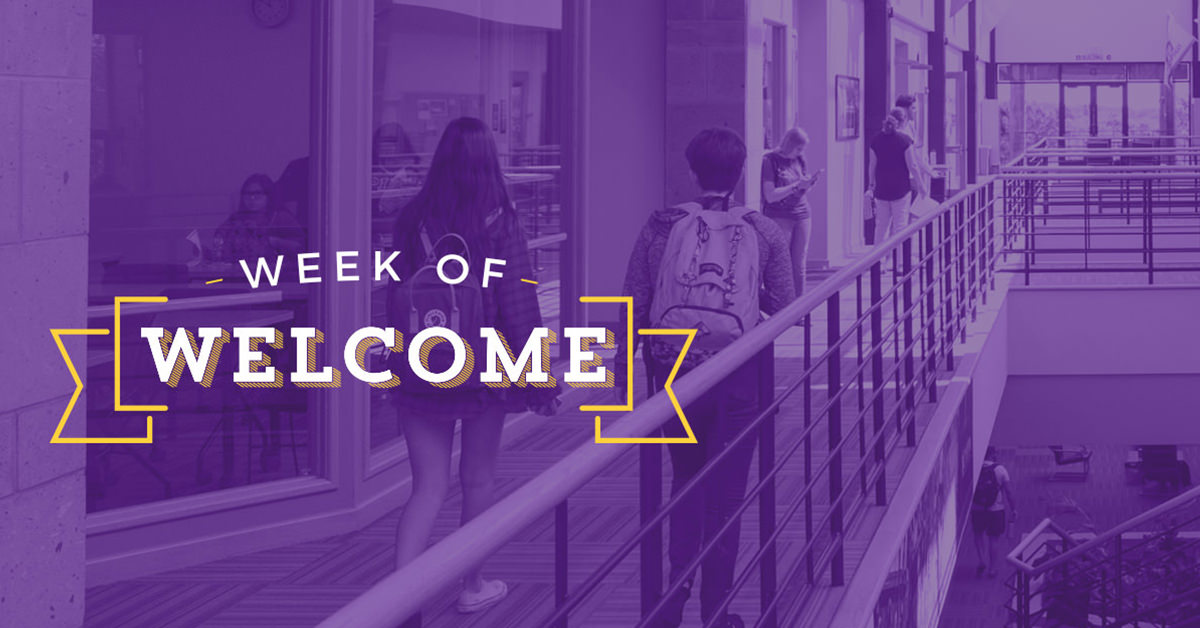 Concordia University Texas hosts the Week of Welcome (WOW) every year to celebrate the beginning of a new academic year. Whether you're a first-time freshman or a returning senior, join us for the festivities!
What Is WOW?
WOW is hosted by the University Federal Credit Union (UFCU) and is an experience that connects students to life on campus to help make CTX feel like home. While some events are specifically for freshmen, all students are invited to join us for most of the events.
When Is WOW?
New student move-in day launches the festivities on the morning of Friday, August 23. Celebrations continue into the next week, ending on Friday, August 30, with Chapel and information on how to start a student organization.
If you're living in one of the residential halls, make sure to mark the weekend of August 23 for moving in!
What Are the Events?
There are a lot of fun events during WOW, including:
Family picnic (8/23)
Purple vs. Gold Games on Tornado Field 8/24)
Movie on the softball field (8/24)
Tornado Trail hike (8/25)
T-shirt Trade-Up (8/25)
Opening worship in Chapel (8/26)
Pluckers Trivia Night (8/27)
Transfer Connection Fair (8/28)
Food Truck Thursday (8/29)
The Refuge (8/29)
What's the Welcome Party?
Hosted by UFCU, the Welcome Party is our annual bash to welcome all of our students to campus, whether they are new or entering their last year.
The 9th Annual Welcome Party is during the first day of classes on Monday, August 26, from 2:00 - 4:00 p.m. This family-friendly celebration features live music, food trucks, games and awesome giveaways.
We can't wait to see you on campus! Have a great rest of the summer, Tornados. Woosh!
Also, make sure to share your pictures of WOW with us by using #CTXSocial!