Academics-Health
,
MPH
,
Public-Health
,
Featured
,
Academics-Medical
CTX | Why Is Public Health Important?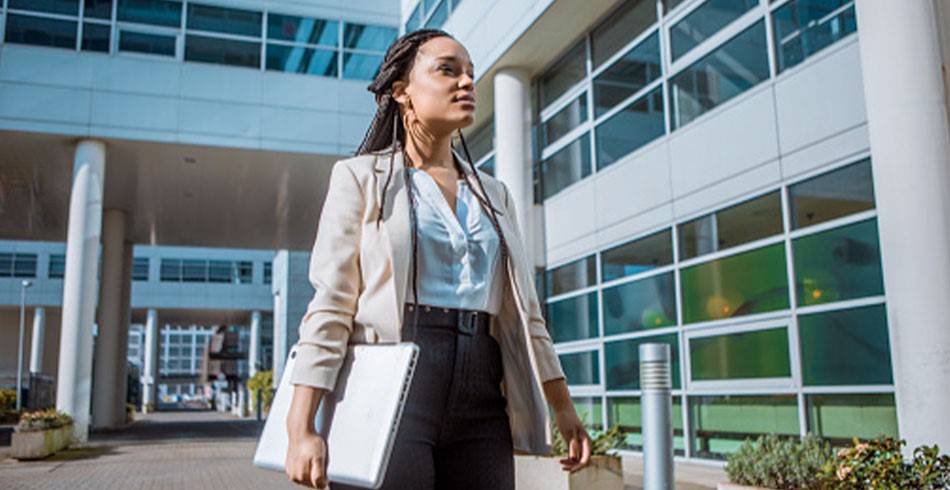 Why Is Public Health Important?
When people think of the professionals who keep our healthcare system afloat, they often envision doctors, nurses and the other direct patient care specialists we're all accustomed to seeing during medical visits. But there's a whole other sector of healthcare that has a critical impact on our day-to-day lives: public health.
According to the Centers for Disease Control and Prevention (CDC), public health is the science of protecting and improving the health of people and their communities. While other health-focused career paths involve the care for and treatment of specific patients, certain demographics or particular conditions, public health is concerned with protecting the health of entire populations.
So, why is public health important? Read on as we explore the far-reaching effects public health professionals have on our everyday lives
What is public health?
In contrast to physicians who focus primarily on treating individuals who become sick or injured, public health professionals concentrate their efforts on promoting healthy lifestyles, researching disease and injury prevention, and detecting, preventing and responding to infectious diseases. In practice, this can take on many forms, including implementing educational programs, recommending policies or organizing vaccine clinics.
With a focus on community-wide prevention, public health professionals may work with populations as small as a local neighborhood or as large as an entire region of the world. By doing things like helping to establish workplace safety standards, ensuring schools provide kids with access to healthy meals, tracking disease outbreaks and shedding light on why some people are more likely to suffer from poor health than others, public health professionals have a much greater impact than many realize
Why is public health important?
Because so much of the work takes place behind the scenes, it can seem like public health is a relatively small component of our healthcare system at large. But the core functions of public health have proven to be critical in helping that system function effectively. By focusing on community-wide prevention and overall health, public health saves our communities money, improves our quality of life, helps children thrive and reduces human suffering.
The CDC highlights the core function of public health as an effort to achieve equity within our communities. This is enacted by actively promoting policies, systems and overall community conditions that enable optimal health for all, while also working to remove systemic barriers that have resulted in health inequities — things like poverty, racism, gender discrimination and ableism.
To further demonstrate this far-reaching impact in practice, the CDC has outlined the following 10 Essential Public Health Services as a framework for carrying out the mission of public health:
Assess and monitor population health status factors that influence health and community needs
Investigate, diagnose and address health problems and hazards affecting the population
Communicate effectively to inform and educate people about health, factors that influence it and how to improve it
Strengthen, support and mobilize communities and partnerships to improve health
Create, champion and implement policies, plans and laws that impact health
Utilize legal and regulatory actions designed to improve and protect the public's health
Ensure an effective system that enables equitable access to the individual services and care needed to be healthy
Build and support a diverse and skilled public health workforce
Improve and innovate public health functions with ongoing evaluation, research and continuous quality improvement
Build and maintain a strong organizational infrastructure for public health
Why work in public health?
Working in this field can lead to a unique health-centric career path because effective public health efforts are dependent on both a professional's business skills and their knowledge of population health. Public health professionals have the ability to make a tangible difference in the lives of numerous people, but in order to do so, they must maintain a multifaceted skill set.
The good news is many different educational paths can help you gain the knowledge and skills you'll need to be successful in improving the health of your community.
The Bachelor of Arts in Global Public Health at Concordia University Texas (CTX), for example, trains students to understand the art and science of preventing disease and promoting population health through business and policy. Graduates develop a strong business acumen while also learning about infectious diseases, chronic diseases, the risk factors that impact community health and developing educational programs.
With a BA in Global Public Health, you could go on to work in the following roles:
Community outreach specialist
Environmental specialist
Health information systems/data analyst
Occupational health and safety specialist
Policy analyst
Public health educator
Public health nutritionist
Public health program specialist
For those looking for post-baccalaureate education options, CTX also offers a Master of Public Health (MPH) degree. In this graduate program, students learn how to use business practices and policies to improve public health, with particular emphasis on ethics and social justice. The curriculum explores a range of topics, from health behavior and environmental health to epidemiology and global health systems.
MPH degree-holders often go on to pursue the following career paths:
Biostatistician
Community health advocate
Health and wellness manager
Environmental health expert
Epidemiologist
Infection preventionist
Medical research specialist
Make a difference with public health
Global health trends are constantly changing, which creates a continuous demand for public health professionals to address these shifts as they focus on community-wide health and prevention. By pursuing a degree in public health, you could find your place in a variety of different industries that support population health and well-being.
To learn more about your options, visit the Concordia University Texas Bachelor of Arts in Global Public Health and Master of Public Health program pages.
*program no longer active