About
,
Admissions
Why Live in Austin, TX?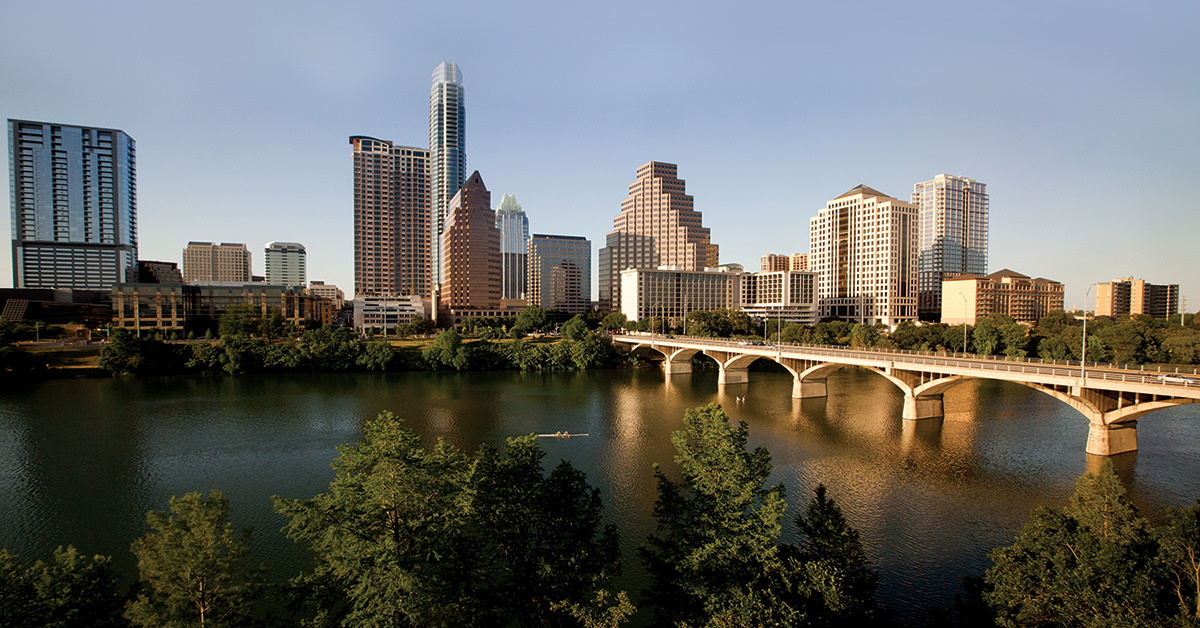 Concordia University Texas is located in Austin, the capital of Texas and one of the country's fastest-growing cities. When you choose to come to CTX, you also choose to live in Austin.
Here are four benefits of living in Austin!
It's Beautiful!
Austin is a beautiful city in Central Texas that borders the Texas Hill Country. From the rolling hills of West Austin to the bustle of downtown, Austin offers something for nearly everyone.
The city features beautiful natural settings including greenbelts and lakes, and it's estimated that there are 33.8 million trees around Austin. With an average of 300 sunny days per year, Austin is a great place for being outdoors.
Kayak down Lady Bird Lake (aka Town Lake), hike in the Barton Creek Greenbelt, shop at one of many malls or enjoy a meal outside with live music.
Wildflowers

While nearly all of Texas boasts wildflowers of some form, Central Texas grows the prettiest. From Austin to San Antonio, bluebonnets and other vibrant flowers blanket the sides of the road. They are a spectacular sight to see on the CTX campus!
Great Career Opportunities
The overall Texas economy is thriving, ranked first by Forbes for growth prospects, and Austin is one of the cities driving the growth.
You will have the opportunity to connect with community and business leaders in Austin. These valuable connections can help you in your career. Students at CTX are presented with many networking opportunities through job fairs, class projects and more.
While the city is renowned for the tech industry (often called "Silicon Hills"), you will find almost all industries represented here.
Ranked #1
Out of 125 of the most populated metros in the country, U.S. News & World Report has ranked Austin as the best place to live.
The fourth-largest city ranks above Dallas-Fort Worth, Houston and San Antonio, which ranked 21st, 30th and 34th, respectively.