Vocation-and-Professional-Development
Working Remotely: Study Finds that Work-From-Anywhere Is the Right Way Forward for Organizations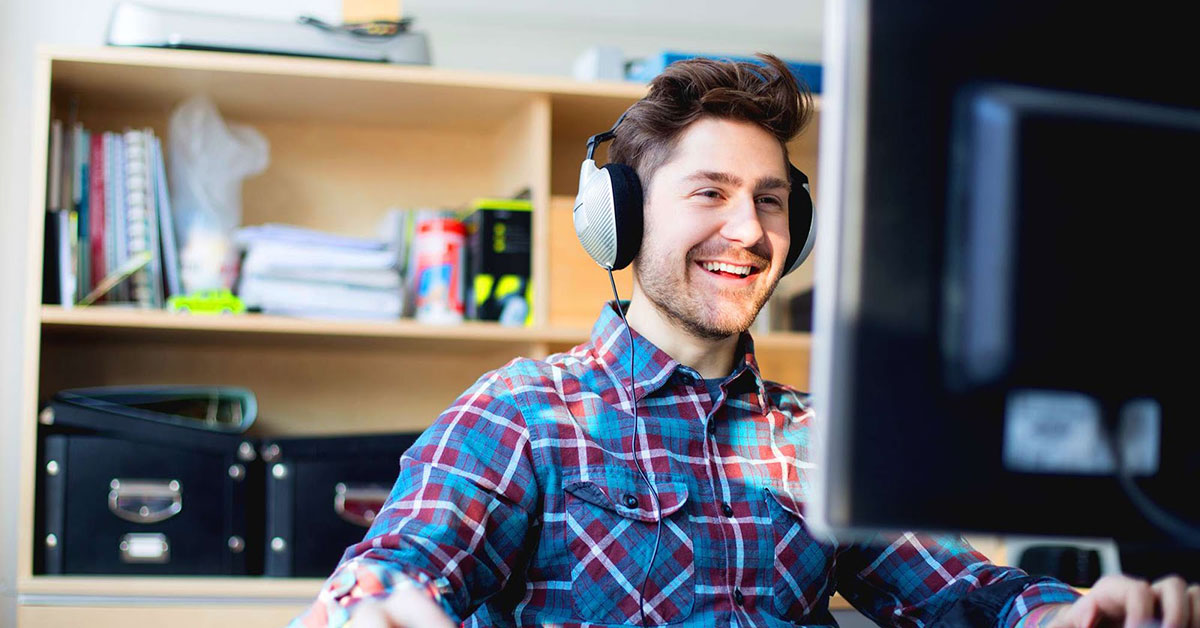 Vocation & Professional Development (VPD), the career center at Concordia University Texas, offers all CTX students and alumni a full range of career services, including insights into the work environment. The COVID-19 pandemic has forced a majority of organizations to embrace remote working from home.
However, a remote work expert found that working remotely should not be limited to working from home. Organizations should instead embrace the work-from-anywhere approach.
Going Remote: Work-From-Home vs. Work-From-Anywhere
Organizations around the world have shifted to remote working environments during the COVID-19 pandemic. But experts suggest that remote working should be a long-term strategy for organizations.
Harvard Business School Professor Prithwiraj Choudhury is an expert on remote work, researching the topic in depth. He shared his findings with CNBC, in which he concluded that the work-from-home model is not the right answer for organizations; the work-from-anywhere model is.
So, what's the difference between work-from-home and work-from-anywhere?
Work-from-home organizations allow employees to work remotely but don't offer employees remote access to all of the resources they need to do their jobs. They often require employees to come into the office occasionally or to live within the region.
With work-from-anywhere, organizations allow employees to work from anywhere, whether they choose to live across the city or the world. These organizations provide employees access to all of the resources they need for their roles.
Top Benefits of the Work-From-Anywhere Model
Organizations should consider the array of benefits the work-from-anywhere model offers.
Give Employees More Freedom
Through a work-from-anywhere approach, employees can choose where they live, whether they seek to move to areas with better costs of living or want to live nearby their families.
An organization that allows its employees to choose where they live is likely to instill greater loyalty and reduce turnover.
Recruit the Best Talent
The work-from-anywhere concept enables organizations to search for talent globally.
Organizations have the liberty to search for candidates beyond regional borders and therefore recruit the best talent.
Blameless Problem Solving
Choudhury also said that work-from-anywhere results in blameless problem solving.
Because work-from-anywhere environments require increased communication and constant collaboration, more information will be shared throughout processes, allowing more employees to provide input.
Leveraging Advanced Technology
The advanced software and platforms available enable organizations to keep employees fully informed and engaged.
Tools such as Microsoft Teams, Google Drive and Dropbox allow employees to collaborate and stay connected, potentially even more so than in an office environment.
5 Things to Avoid When Employing the Work-From-Anywhere Approach
Choudhury explained a variety of mistakes organizations must avoid to successfully implement the work-from-anywhere model.
1. Hybrid Work Environments
GitLab, one of the companies Choudhury researched, has 1,300 employees in 66 countries and has performed successfully without an office for about a decade.
The co-founder and CEO of GitLab, Sid Sijbrandij, warns that trying to implement a hybrid work environment — where employees work both in-person and remotely — is a bad idea. Employees may feel as if they're missing out on information and advancement opportunities when they're not in the office.
2. Using Savings as the Driver
The main motive for shifting to work-from-anywhere, according to Choudhury, should be for the ability to hire top talent, regardless of location, and to provide employees with the option to choose where they live.
While organizations will likely save money in real estate costs with this method, it should be a secondary benefit, not the driving cause.
3. Keeping Executives In the Office
C-suite executives (e.g., CEOs, CFOs, COOs, etc.) should be the first to adopt the work-from-anywhere model.
According to Choudhury, if executives and top-level managers remain in the office, mid-level managers and their subordinates will want to keep coming to the office to get face time with executives that could lead to a raise or promotion.
4. Shifting to Remote Work without Reorganization
Choudhury stated that organizations cannot operate the same way in a work-from-anywhere environment as they can in an in-person environment. They must provide the same collaboration employees would receive in an office environment.
He explained that businesses have to invest strategies and time (months to years) to align processes with the new work-from-anywhere approach.
In addition to convincing leaders to embrace the work-from-anywhere model, organizations must address the following:
Varying labor, tax and privacy laws (across states and countries)

Varying salaries (across states and countries)

Communication methods (to provide at least the same amount of connection and collaboration as in-person offices)
5. Measuring Productivity Based on Time
Sijbrandij said that employee productivity should be measured in outputs, not in the amount of time an employee takes to complete a task or the number of hours an employee is at his or her desk.
Managers, according to Sijbrandij, must determine objective standards to measure productivity and determine eligibility for raises and promotions.
If employees perceive that the time in a chair is what gauges their productivity, they're much less likely to desire remote work.
The Work-From-Anywhere Model Requires Feedback
GitLab's CEO Sijbrandij encouraged organizations to form a culture where employees feel safe to provide feedback about the transition to a work-from-anywhere environment.
Altering the work environment requires the cooperation of the entire team, and organizations that continually ask for feedback from their employees can correct mistakes and address obstacles.