Admissions
,
Student-Central
,
Vocation-and-Professional-Development
Your Guide to Concordia's Virtual Student Services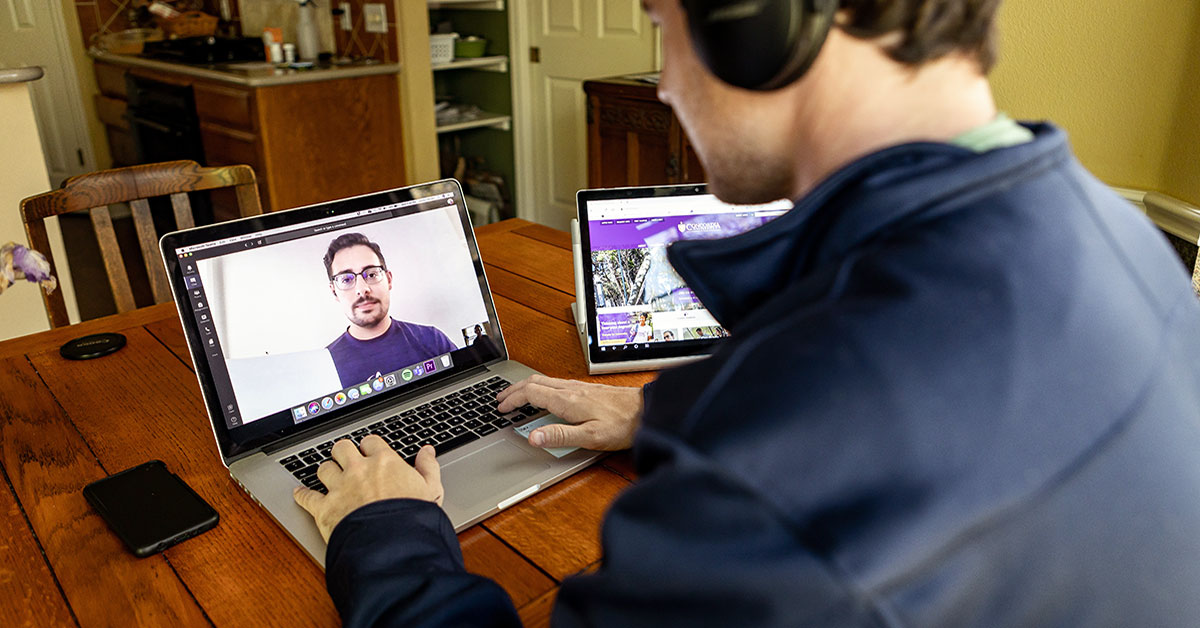 Concordia University Texas is committed to supporting students in every aspect of their life-changing adventure. Our services shifted to a virtual format in response to the COVID-19 pandemic. With plans to reopen campus in the fall, Concordia continues to offer virtual support as we prepare for the quickly approaching semester.
Admissions
If you're interested in attending Concordia University Texas, you can schedule a virtual meeting with one of our admissions counselors. You can also take a virtual tour of our beautiful campus, located in Northwest Austin.
One of our admissions counselors will walk you and your family through every step of the process, from application to registering for your first classes.
Student Central
Home to our team of student financial planners and student academic planners, Student Central is your one-stop shop for help with any questions you have. You can meet virtually with your academic planner and financial planner. They can assist you with financial aid, class registration, your student account and more. If you have a question and don't know where to go, start here!
We also invite you to join us for the Zoom-In Hour, where you can talk to a student academic planner or student financial planner and ask them any questions you have. Zoom-In Hours are hosted by Student Central every Tuesday from 4 p.m. to 5 p.m.
Zoom Link: https://zoom.us/j/95731621804
Meeting ID: 957 3162 1804
Vocation & Professional Development
Are you looking for an internship or job for the Fall 2020 semester? Vocation & Professional Development (VPD), Concordia's career center, offers a full range of services to help you, from resume writing to job search planning and preparation.
VPD continues to offer virtual career advising and support via phone, Google share and/or FaceTime. Schedule a session with VPD through Handshake, email or text.