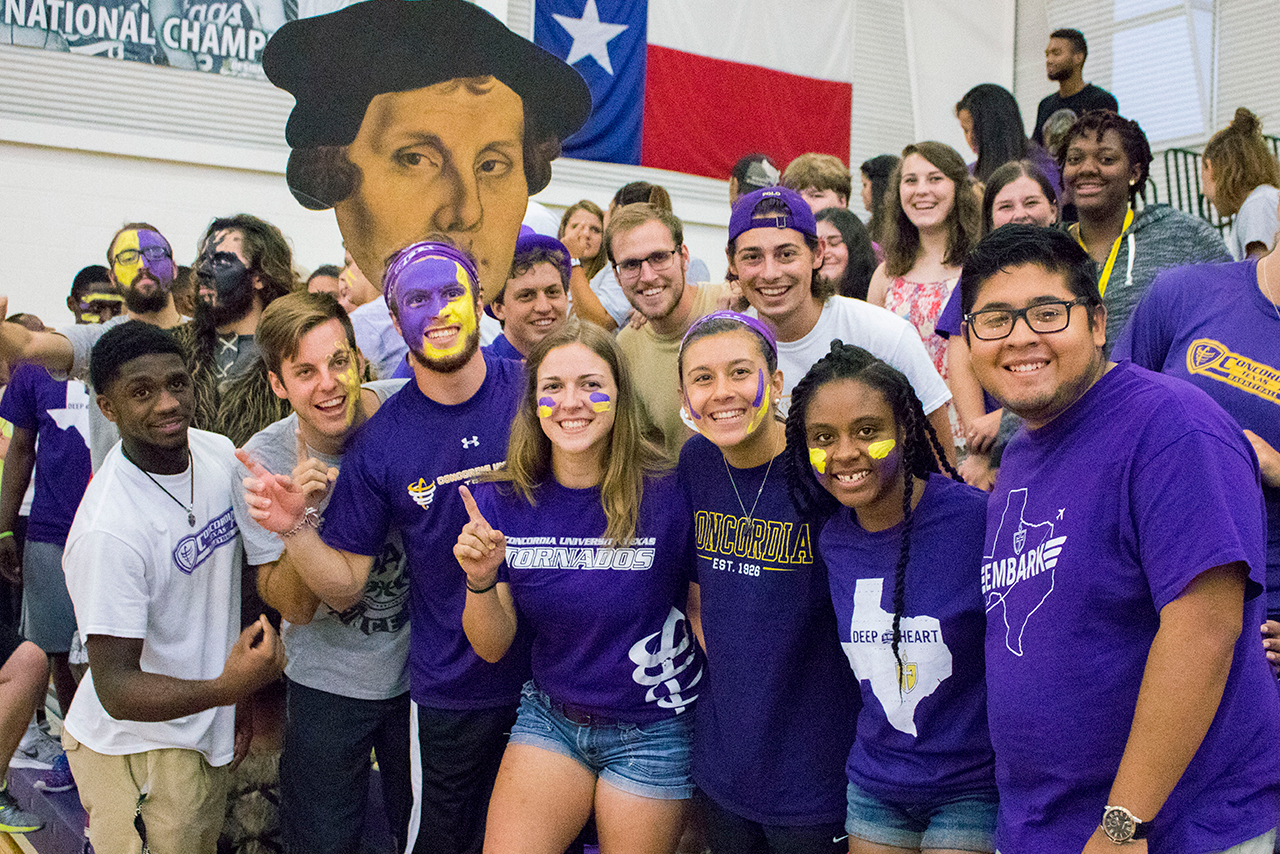 How It Works
Participating students will complete an Associate of Applied Science (AAS) degree at ACC and a Bachelor of Applied Arts and Sciences (BAAS) degree taught by visiting Concordia professors. This gives students the opportunity to pursue a four-year degree from a private institution while remaining at ACC.
Year 1 and 2: Complete AAS degree at ACC (60 credits)

Year 3: Become a Concordia student and complete general education courses at ACC to fill the Texas Core Curriculum (27 credits)

Concordia Common Experience - ACC Equivalent Courses (Year 3)

ENGL 1301 English Composition I)

MATH 1314 College Algebra

SPCH 1315 Public Speaking

COSC 1301 Introduction to Computing

KIN 1304 Personal Health

ENGL 1302 English Composition II

HIST 1301 History I or HIST 1302 History II

PSYC 2301 Intro to Psychology or SOCI 1301 Intro to Sociology

Any Science w/ Lab (must have a lab to count)

GOVT 2305 or GOVT 2306

Please note some courses may already be completed, also some classes may substitute for these courses. Please check with your admissions counselor for more information.

Additional elective hours may be needed to reach up to 87 college level credit hours to be eligible for Year 4. Please check wth your Student Academic Planner.

Year 4: Finish final year at ACC, but with Concordia instructors and courses (37 credits)

Concordia Distinctive Courses (Year 4)

LDR 1100 Life and Leadership

LDR 2201 Leadership Theory and Practice

REL 1301 New Testament History and Reading

REL 1311 History and Lit. of the Old Testament

Major Requirements (Year 4)

BADM 3310 Leadership and Business

BADM 3311 Principles of Management

BADM 3350 Principles of Marketing

BADM 3351 Selling and Sales Management

BADM 3313 Creativity, Crit. Thinking, and Change

BADM 4370 Business Ethics

BADM 3375 Negotiations and Conflict Management

BADM 3313 Small Business Management

BADM 4100 Professional Launch

BADM 4380 Spirituality in the Workplace

Please connect with your Concordia University Texas Admissions Counselor for more information.
A Private School Education at a ¼ of the Price!
Students pay ACC tuition for the first three years of the program and pay Concordia's tuition the final year. Financial aid and payment plans are offered all four years of the program.
Flexibility: Classes in the final year of the program will be offered in an accelerated format with options for daytime, nighttime and weekends

Dual Resources: Students have access to facilities, faculty, tutoring, advising, libraries and other resources from both institutions

Outcome-Driven: The combination of skills learned at ACC and CTX will put students on the right path toward life-changing experiences that will lead to meaningful work
Check out KXAN's coverage of our Connect 3+1 program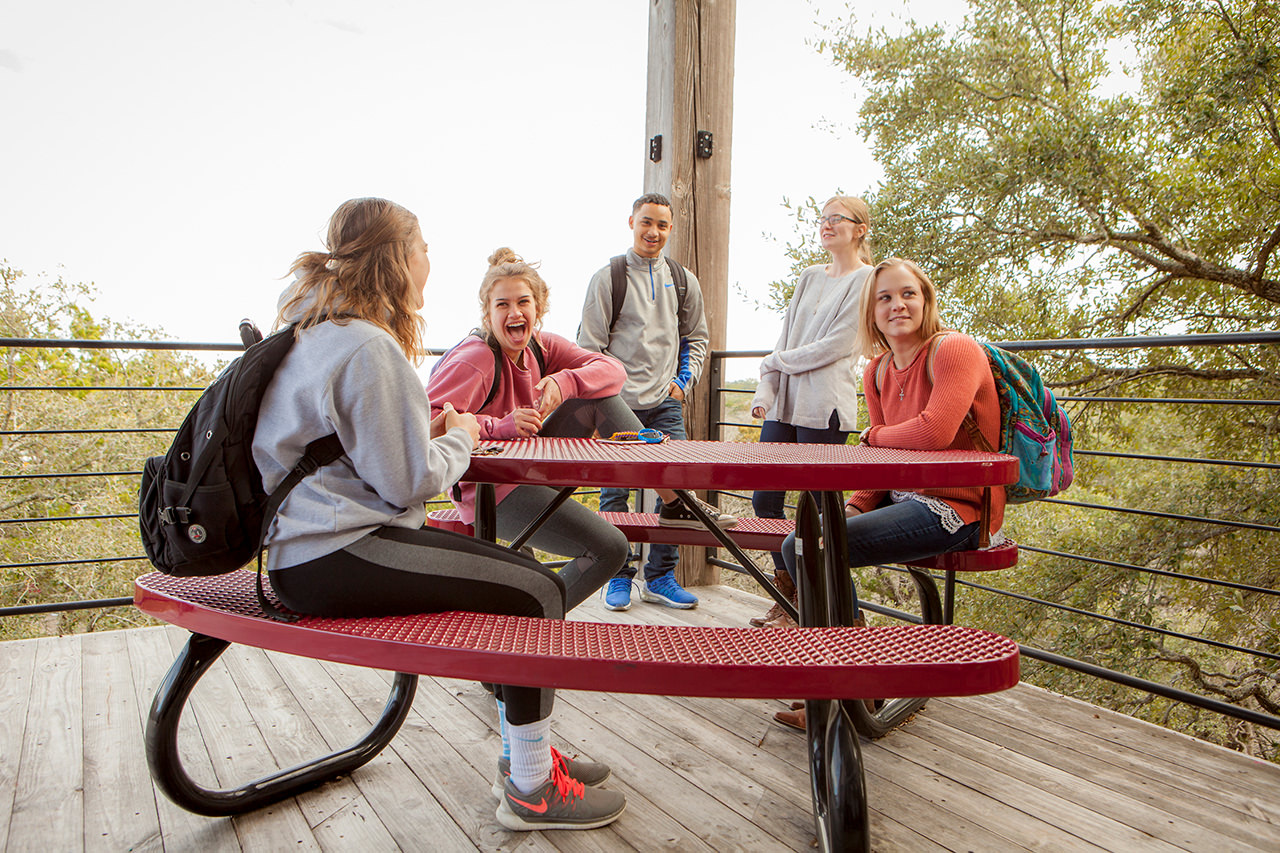 Admission Requirements
Students coming to Concordia directly from high school with no full-time college experience must have:
GPA of 2.5 (on a 4.0 scale) and

a combined math and verbal SAT score of 1020

or ACT composite score of 22
Students who fall below the above requirements will be evaluated by the Office of Admissions and may still be eligible for admission to Concordia.
Application Steps
Applying to Concordia University Texas is as easy as 1-2-3!
1. Apply online (no application fee!)

2. Submit official ACC transcript

3. Receive your admission decision within one week!
If you think applying is easy, understanding our financial aid process is a piece of cake
"Concordia was the right choice for me because I was able to make connections with my professors beyond the classroom, which helped me develop as a person and a student. Rather than a pure academic focus, Concordia is known for making sure students are taken care of mind, body and spirit. With a smaller student body, it's easy to find friends, get to know faculty and to find your niche."
Marc Valdoria, Class of 2014
Take the Next Step Today!
You can be on your way to taking the world by storm, so what are you waiting for?