Faculty-and-Staff-Stories
2019 CTX Service Awards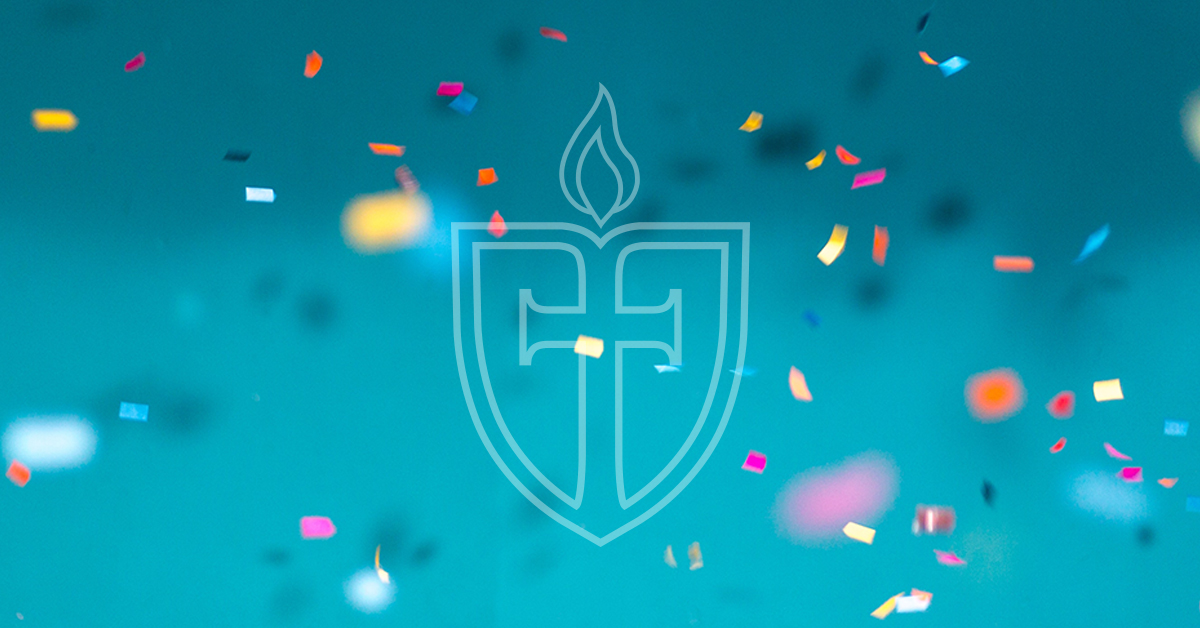 In May 2019, Concordia University Texas faculty and staff gathered in the Chapel to recognize recipients of the 2019 service awards.
To begin the celebration, Dr. Kristi Kirk was recognized for completing the Lutheran Teaching Colloquy and becoming a minister of the Gospel.
Faculty Awards
Faculty from different colleges were celebrated for their recent achievements.
2019 Martin J. Neeb Excellence in Teaching Award: Dr. Joanne Antrim, associate professor of education and coordinator of advanced literacy
Otto W. & Norma L. Shafer Endowment Chair for Literature: Professor Jo McIntosh, English instructor
Scholarship Award: Dr. Jen Hofmann, assistant professor of biology and chair of biology program
Advancements: Professor Jeffrey Utzinger and Dr. Allen Brown both advanced from assistant professor to associate professor
Faculty Member Emeritas: Dr. Claudia Teinert and Dr. Kathy Lauchner
Faculty and Staff Anniversary Awards
We celebrated ten faculty and staff members who have been at CTX for five years.
Kim Akalski
Trey Buchanan
Dr. Greta Degen
Professor Christopher Fitzgerald
Dr. Kelly Gordon
Joyce Kulhanek
Dr. Kathy Lauchner
Professor Lee Pilz
Coach Rachel Reekstin
Dr. Elena Skouratova
Seven faculty and staff members were recognized for serving at CTX for ten and fifteen years.
Tony Brown
Dr. Lynette Gillis
Lallie Greinert
Andrea McDonald
KC Pospisil
Dr. Jim McConnell
Coach Stan Bonewitz
Five faculty and staff members have served CTX for 20 years or more. They include:
Dr. Patricia Burnham (20 years)
Dr. Joel Heck (20 years)
Dr. Thomas Pate (20 years)
Pamela Siegrist (30 years)
Cathy Horn (35 years)
Dr. Don Christian introduced the Living Our Values (LOV) Awards for the first time, recognizing six people at CTX who exemplify the University's core values.
Christ-centered: Mikail McIntosh-Doty
Caring for People: Sally Mercer
Vocation: Dr. Chris Winkler
Lifelong Learning: Professor Anthony Ross
Courage: Meghann Bolton
Trust: Tracey Officer
We congratulate our faculty and staff on their awards and recognition, and we thank every member of faculty and staff for serving Concordia University Texas so well. As Dr. Christian put it, "We follow the Way, and the Way is Jesus Christ."
Want to share how a CTX faculty or staff member has impacted your life? Send your story to adriana.thompson@concordia.edu for a chance to have your story featured on the blog!