Commencement 101: 5 Tips for Graduation Day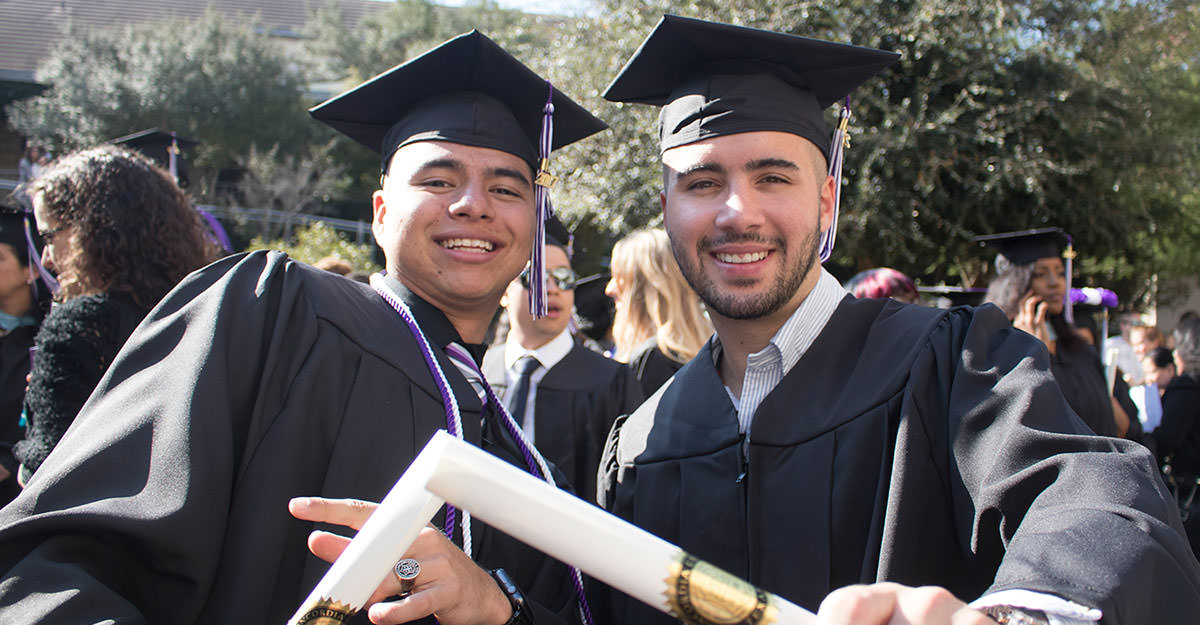 Congratulations to all CTX students graduating this spring! We've compiled some tips to help your graduation day go smoothly so you can focus on celebrating this momentous achievement.
Arrive 45 Minutes Before Commencement
You are required to arrive at Riverbend Centre's Fellowship Hall 45 minutes before the start of the graduation ceremony. All undergraduates must arrive by 8:15 a.m. and all post-graduates must arrive by 12:15 p.m.
If you want to be able to talk with your fellow graduates, arrive a little earlier. Once everyone lines up for the ceremony, you won't be able to leave the line.
Leave All Items with Your Family Members
You will not be allowed to carry anything with you into the auditorium simply because there is not enough space in the seating area. Leave your phone and all other items with your family members.
Pay Attention to Instructions
In the midst of all the excitement, it may be difficult to focus on the instructions you're given at the sign-in table. However, it's critical to listen to their instructions so you know what to do.
You will be handed a card with your name and a number on it. The number determines where you are in the line for your program (such as College of Business, Master of Education, etc.). If people often struggle to pronounce your name correctly, write it out in a way that's easily understood.

Give Your Family and Friends Directions
There will be many families and friends coming to Riverbend Centre to celebrate graduation, so it's important that your family knows where to go.
Guests will be guided in the parking lot by Concordia personnel. There will also be a golf cart available for helping any guests with mobility issues.
Your family and friends can enter the Riverbend Centre auditorium one hour before the graduation ceremony begins. However, guests will not be permitted to enter 30 minutes after the ceremony begins. It is also important to note that seating is available on a first-come, first-served basis.
Be Camera-Ready Before You Walk Across the Stage
Try to make adjustments to your gown, cap and hair before you get on stage because you'll be photographed walking across the stage.
After receiving the mock diploma, you'll be whisked up to the professional photographer's station. Don't worry about re-adjusting on the way up, the photographer and any assistant there will help you make any needed adjustments before taking your picture.
We hope these tips will help make your commencement even better. This is an amazing experience God has given you, so take in every moment.
We congratulate all of our Spring 2019 graduates, and we thank God for each of you. We're excited to see how you will take the world by storm for His glory!
Get more information about Spring 2019 commencement!